Say 'Hello' to Tierra Filhiol. She's the Associate Director of Social Media at Campbell Ewald in Detroit, and she's helping us kick off 2018 with some really great insights!
But let's first start off with what brought her into social media in the first place! Still in college, Tierra kicked off her career just simply trying to make a couple extra bucks in online marketing and copywriting. Tweeting copy tips and reworking headlines around the idea of increasing conversion rates, she caught the attention of a small PR agency based out of Philadelphia and they took her on as a copywriter for their professional athlete clients! She admits it was pretty lucky, and things were very different back then.
So let's dive into the interview with our very first icebreaker… the question of what her personal favourite social media platform is. This was an easy one. She OBSESSIVELY checks Instagram and she's a BIG proponent of Instagram Stories! So while Snapchat used to be her favourite, it's a tough sell to clients, and she believes the robust evolution of Instagram Stories and the Instagram platform makes it a much better option.
When asked about how Campbell Ewald leverages social media, she explained that their understanding and navigation of social media is through social listening and data insights. And while they have specialised social listening tools they rely on, they always rely on the platforms themselves; more specifically Twitter, Instagram, Reddit, and even Quora, to better understand specific audiences, a brand's customer journey, the hashtags they use, their behaviours, and more. With that said, the standout platform for Campbell Ewald is definitely Instagram. While the ad network on Facebook is robust, the creative capabilities of Instagram are more compelling for Campbell Ewald as an agency.
We then talked about what she thinks the future of social media is. Without hesitation, we talked integration; integration of social media into our daily lives, but in a way that adds value to our lives vs distracting us. While social was initially created to distract us, more and more user time is valuable, and keeping their attention means adding value or features that enhance their lives, not hinder them.
And when it comes to the platform that is leading the integrative movement, Facebook is really trying to be that platform.
Leading on from that we shifted our focus to social media campaigns… We started with her favourite, L'Oreal's True Match Foundation campaign. As a beauty connoisseur, she struggles with colour matching, and found the campaign really impactful overall. She liked the way L'Oreal not only gave a voice to both a topic and problem consistently discussed in the beauty influencer realm, but they also found a solution to it – perhaps one of the biggest disconnects between social media and product innovation.
Similarly, one of the campaigns she's proud to have worked on recently is the summer campaign for Valero Energy, '#Fueledby'. It's a passionate campaign they pulled together around the idea of fuelling human restlessness. From TV to social, this campaign was fuelled by the content itself. From Ballerinas to a family being fuelled by togetherness… petroleum does play a role in that, and Valero Energy is at the heart of it all. The campaign had a really solid UGC play going for it, and the positive reaction from the fans played a big part in its success; it's really created a sharable dialogue and experience between the brand and its audience that has evolved since the launch of this campaign.
But off the back of that, we also talked about what brands and agencies really need to consider in terms of successful social media strategies, and it was simple: Know your top-line goals. Don't just know your goals for social media. What are you, as a brand, trying to achieve with ALL of your efforts, and how your social media efforts can affect it.
Additionally, if you want to engage your audience in a specific way i.e. 'like or share to win prize x', keep it simple. One thing she is adamant about with her team is keeping that action simple. Don't divide your audience's attention more, by asking them to do more than one thing.
So what's up with measuring success? What's the most important KPI for Tierra and her team? She believes strongly in the idea of shareability. As discussed earlier, it's all about the added value, and if that value exceeds expectations (i.e. hits a passion point) and they want to share it with you, their friends or even share their time with you… that's valuable when it comes to understanding the success of your content.
Breaking away from the content-aspect of social, we talked about the future role social media will play in the marketing mix and the result was clear… the idea of centralising social media insights can do more than improve your social media game. Tierra believes it can have an impact across the board. While there still may be a disconnect between certain organisations on how to 'socialise' social media content… ironically… the data pulled from social should be distributed across the organisation, to help better understand our consumers/users.
This will enable not just certain teams, but the WHOLE organisation to be on the same page when it comes to measuring and optimising the success of various campaigns.
One BIG question of the night though, was the BIGGEST obstacle we face in social media as marketers. Tierra believes the 'tunnel vision' of the use of Facebook, Twitter and Instagram for social media campaigns will eventually fade away – if it doesn't, they will adapt to the needs of their users. That said, one of her main points is that this is a Gen Z world! Platforms like Musical.ly and Snapchat are adapting to the needs of their users, As for the industry – at the moment – it's the prime environment for the underdog.
Looking to join the industry? She has some advice for you! While you may 'know' social media; how it works and various tactics – something that we the "crazies" had to learn through practice, get to know how social media can impact MORE than social media. Learn the impact social media can have on the other departments within your company and how you can work together to create a cohesive, comprehensive, social media strategy with the company and its counterparts in mind.
And finally… before the fun fact of course… what does she think of the ad format of the future? Fierra believes the ad format of the future is people themselves! There's no coincidence that influencer marketing is continuing to rise for brands. While science may tell us otherwise… i.e. seeing an ad 7x will make you more likely to buy something… nothing is more motivating than seeing someone you love and admire endorse a product! Hence why reviews and recommendations are EXTREMELY strong when it comes to social media. The idea of the 'walking billboard' is dying… we now have people that we can use as brand ambassadors – and who act as digital billboards… scary or not! Platforms and ad formats will always be a revolving door. They change. But people are constant. And the evolution of people is constant. People have audiences now, and we as advertisers need to respect and understand their influence.
Last but not least, want to know a fun fact you WON'T find on Tierra's social media profiles? She loves… and I mean LOVES the classics, Forest Gump and The Five Heartbeats! In fact, she admits they could easily substitute in for her reality TV because at a minimum… she watches them 1x a week!
---
You might also like
---
More from Experts Talk
---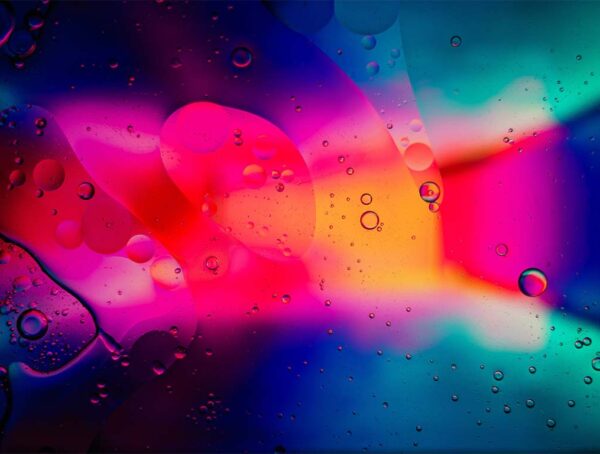 In this month's experiment, we set out to find out whether adding custom alt text on Instagram posts improves reach.