Do longer Instagram Reels captions generate more engagement? Amanda Wood, Senior Social Marketing Manager at Hootsuite, and her team find out!

Ever feel stuck on what caption to add to your Instagram (IG) Reels? For social media marketers like myself and my team managing brand accounts, the age-old question has always been: what caption will get me the most engagement? Also, does more – or less – text perform better?
So, we decided to focus this month's experiment, conducted with our beloved partner Stacey McLachlan, on whether caption length affects engagement on IG Reels.
To kick off the experiment, we came up with a hypothesis: reels with longer captions would garner more engagement and reach than those with brief captions. This hypothesis was informed by a similar experiment that we ran last year around caption length for Instagram grid posts, where we found that longer captions generated higher engagement.
Let's dive into the findings.
The Experiment
To put our hypothesis to the test, we posted a series of five videos with longer captions (125+ words) and a series of five reels with a one-line description.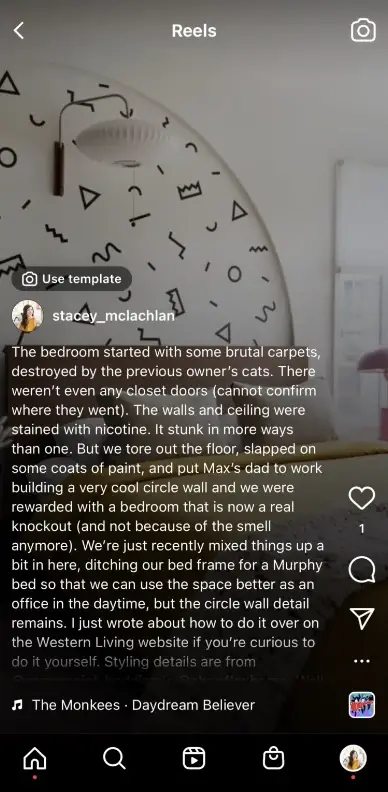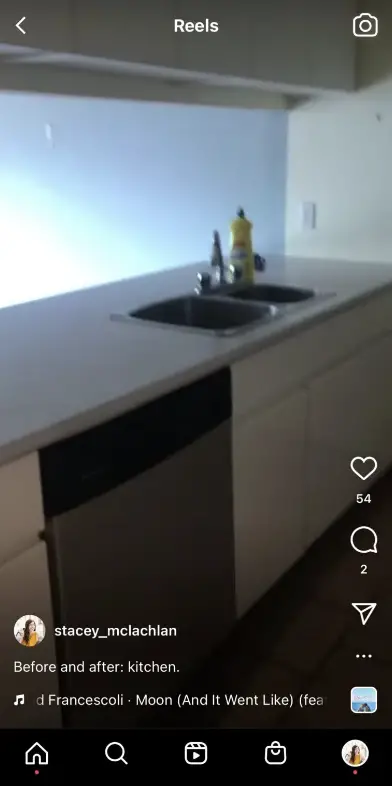 We kept the videos' content similar to ensure consistency and avoid skewed engagement results. Stacey shared home renovation "before and after" content for each IG Reel, each paired with trending audio.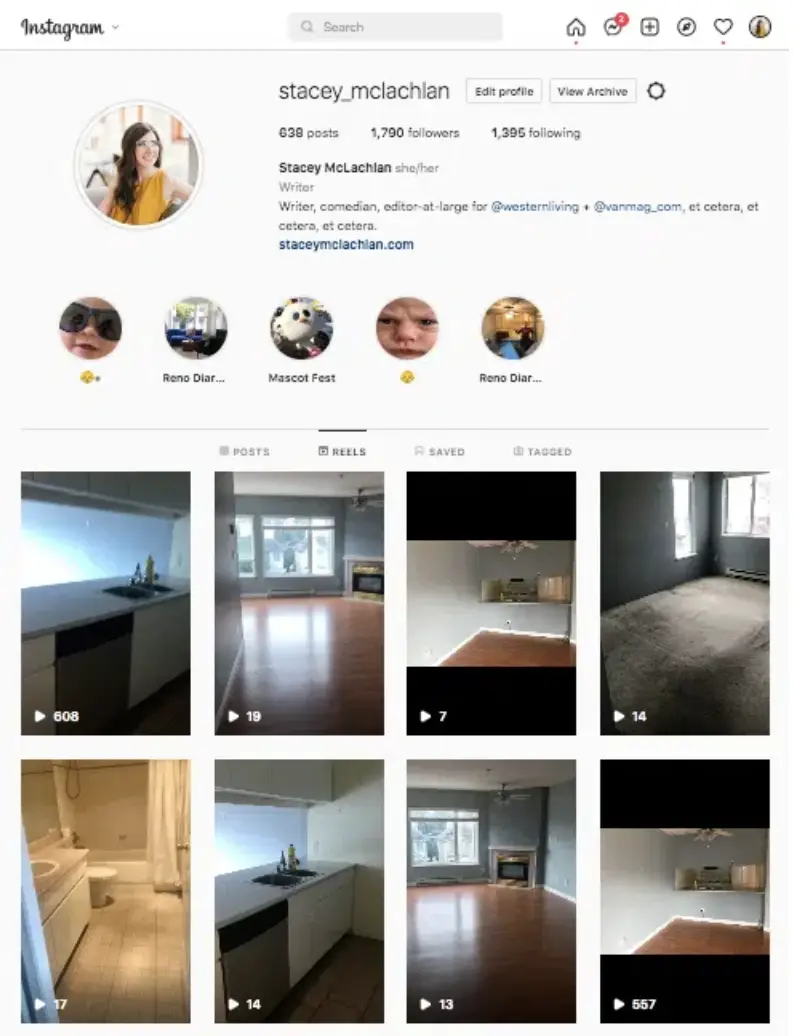 Key Learnings
After two days, we consolidated the results and found – to our surprise – that Instagram Reels with shorter captions received higher engagement and further reach. So, our hypothesis was debunked: while longer captions worked for Instagram grid posts (from our previous experiment), shorter captions took the winning spot in generating higher engagement on IG Reels.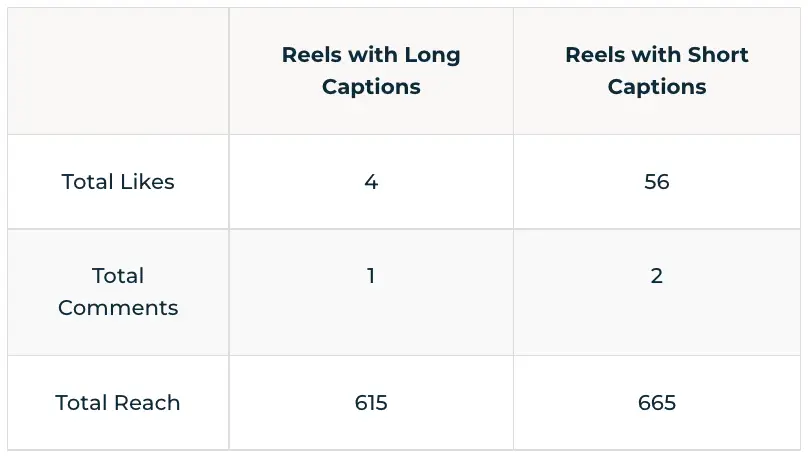 It's important to note that our results were based on a short, two-day window, and the Reels didn't include any hashtags, so it's safe to assume that we could have seen different results if we extended the review window – or if our content was exposed to a different audience via hashtags.
Based on the results, we came to the conclusion that Reels and other short-form video content are easier to skim, whereas static posts are more effective for longer, deeper captions. Stacey puts it perfectly: "Reels, like TikTok, are designed for discovery — so the people viewing them may not be your biggest fans or cousins who feel an obligation to follow you back."
I couldn't agree more. With the nature of IG Reels being easy-to-digest content, it's no surprise that the focus is on the content rather than the caption.
To get your IG Reel noticed, we recommend creating a calendar of ideas that will capture eyeballs using authentic, fun, trendy, creative and relevant content. The nature of short-form video content is more organic and less curated, so have fun with it!
Your Reel content should be able to stand out alone, with or without a caption. Luckily for you, we've created some ideas for Instagram Reels content that you are more than welcome to use.
On the other hand, there still is power in optimizing your caption. As the saying goes, "less is more." It's often more difficult to generate an impactful, shorter caption than it is to ramble in a long one. Take the opportunity to use a popular hashtag, or include some strong keywords.
Fun fact: The Instagram Reels audience has grown by about 10% over the past three months alone. The format now reaches 68 million more users than last quarter. Overall, short-form video content has grown in popularity, and there are no signs of this stopping.
Amanda Wood
manages the brilliant Social Marketing team at
Hootsuite
. With over seven years of experience in social marketing, she's been at the forefront of driving brands to adopt a social-first mindset. Amanda is responsible for setting the organic and social boosting global social strategy and oversees publishing and engagement on all brand social channels.
---
You might also like
---
More from Experts Talk
---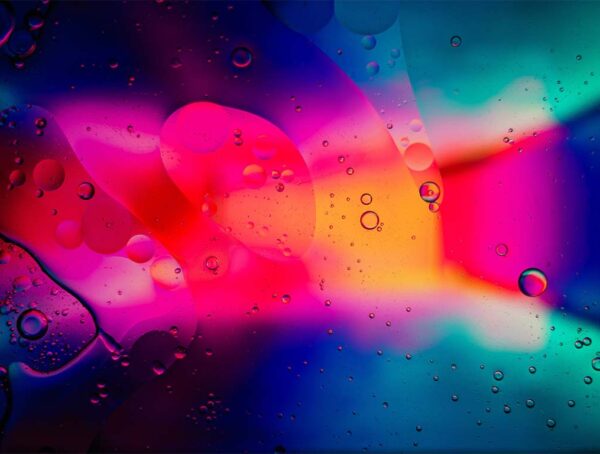 In this month's experiment, we set out to find out whether adding custom alt text on Instagram posts improves reach.