Does boosting your Instagram posts lead to increased profile reach and engagement? Amanda Wood, Senior Social Marketing Manager at Hootsuite, and her team find out!
Boosting posts is one of many advertising options on Instagram. It's a way that brands can advertise and target their curated content to a specific audience, and has been reported as a relatively easy road to engagement. But is it really that simple?
We decided to put it to the test so you don't have to. We conducted this month's social experiment with our partner, Stacey McLachlan, to measure the impact of boosting an Instagram post with a budget of $100.
Did this lead to increased engagement or reach? Keep reading to discover what we found!
The Experiment
First, we developed a hypothesis based on our own assumptions. Our hypothesis was that boosting Instagram posts improves reach and helps gain more followers. Of course, we were confident that we would generate results that would correlate with this hypothesis. After all, the boosting function (unlike other black hat tricks) is something that Instagram offers within its platform.
Stacey made a great point: Instagram is a professional and highly-successful brand that relies on effective advertising to function as a business, so it's in its best interest to deliver on the promise of exposure. That said, we wanted to see if this would be a legitimate way to gain followers, on top of increased engagement.
Next, we chose the post that we planned to boost. Stacey chose to repost and boost a digital illustration that had experienced some success at the time it was originally posted,  so there was reason to believe that it would also attract people who didn't currently follow her if it appeared on their Instagram feed. Additionally, by sharing an image that already existed, she would be able to analyze the difference between the boosted and unboosted posts.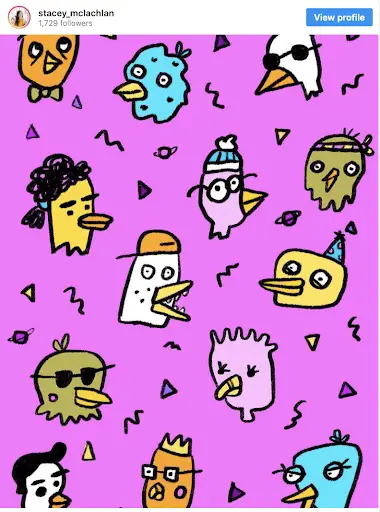 Stacey reposted the digital illustration natively through the Instagram app and invested $100 into boosting the post (note: this can be done just as easily through the Hootsuite dashboard). The boosted post ran for five days, targeting an audience similar to Stacey's existing followers. The goal was to encourage profile visits, and ideally lead to new followers.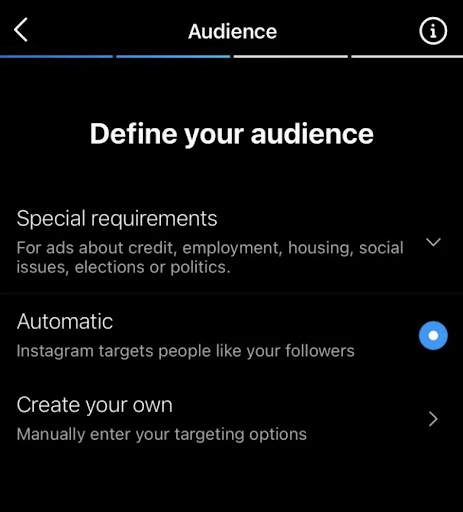 Key Results
After the five days wrapped, we analyzed the results to measure the impact of our $100 investment and see if our hypothesis was correct. We found that overall, boosting the post helped to garner reach, but the conversion rate wasn't great. Through the $100 investment, the post reached 7,447 new users, however, only 203 users tapped through the ad and, of those visitors, only 10 became new followers.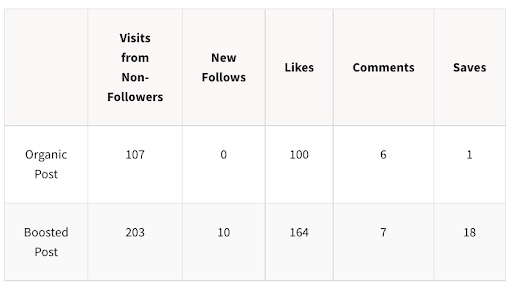 Of course, this was still a huge jump from the original version that Stacey posted, and the boosted content led to higher likes and saves than the organic content. While Stacey summed up the lack of new followers to the content itself, we still had some great takeaways from this experiment.
Key Learnings
One of the most important factors to consider when preparing to boost a post includes identifying and selecting a target audience. While reaching people, in general, is one thing; reaching the right people is another.
To optimize the dollar amount behind your boosted posts, it's important to be specific with the audience you wish to target. You may want to ask yourself what your objectives are with the boosted post — is it to reach people similar to your current audience? Or is it to reach a new niche demographic? We've put together a tool here that may be helpful in finding your target audience.
Another great way to find out where the demographics you're looking to target are most active is through research and consulting data. At Hootsuite, we also publish quarterly Digital Reports that include great in-depth data on different audiences and their internet/social media usage habits.
In summary, it's important to note that even if you're putting big budgets behind your boosted posts, the content and target audience are still critical to the success of the post or campaign. As Stacey points out, a boost can guarantee that people will see your post, but not necessarily that they are going to like it.
I encourage you to do your research and put effort and time into curating engaging and authentic content that people will resonate with.
The Instagram algorithm is complex, but we're here to help and have put together some other ways that you can navigate the noise on the platform. You can also check out our Hootsuite blog to read up on some of our other experiments, learn more about digital strategy and keep up with notable industry news.
Amanda Wood
manages the brilliant Social Marketing team at
Hootsuite
. With over seven years of experience in social marketing, she's been at the forefront of driving brands to adopt a social-first mindset. Amanda is responsible for setting the organic and social boosting global social strategy and oversees publishing and engagement on all brand social channels.
---
You might also like
---
More from Experts Talk
---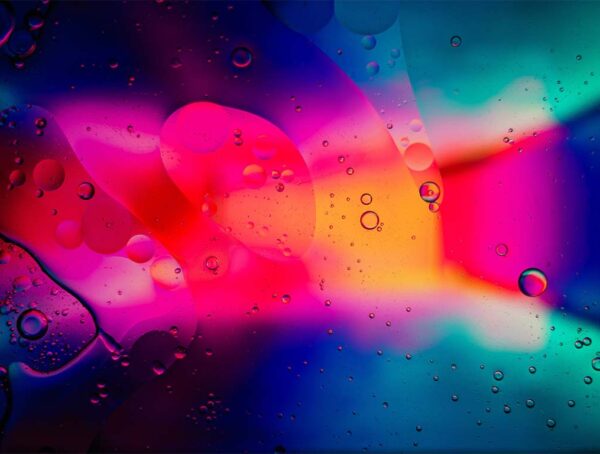 In this month's experiment, we set out to find out whether adding custom alt text on Instagram posts improves reach.