To celebrate the viral success of "Joan is awful" as part of Black Mirror season 6, Netflix launched a Streamberry website, based on the fictional streaming service.
Streamberry.tv is an exact copy of the fictional platform and features characters from the show.  And Netflix even launched youareawful.com where you can upload your own photo to become the subject of the viral Streamberry show.
(Spoiler alert: stop reading if you have not yet watch the episode…)
Streamberry is featured in a couple of episodes from season 6 of Black Mirror. The first episode, "Joan is awful" tells the story of Joan, a jaded employee at a tech company, whose life is being replicated in a new TV show called "Joan is Awful," starring Salma Hayek.
When you visit Streamberry.tv you will immediately recognize the fictional streaming service, which also looks a lot like Netflix, of course. The welcome screen shows several show "cards" that feature characters from previous seasons, such as pop star Ashley O (played by Miley Cyrus) and singing competition contestant Bing (Daniel Kaluuya). When you click on the titles, you are directed to the respective Netflix episode.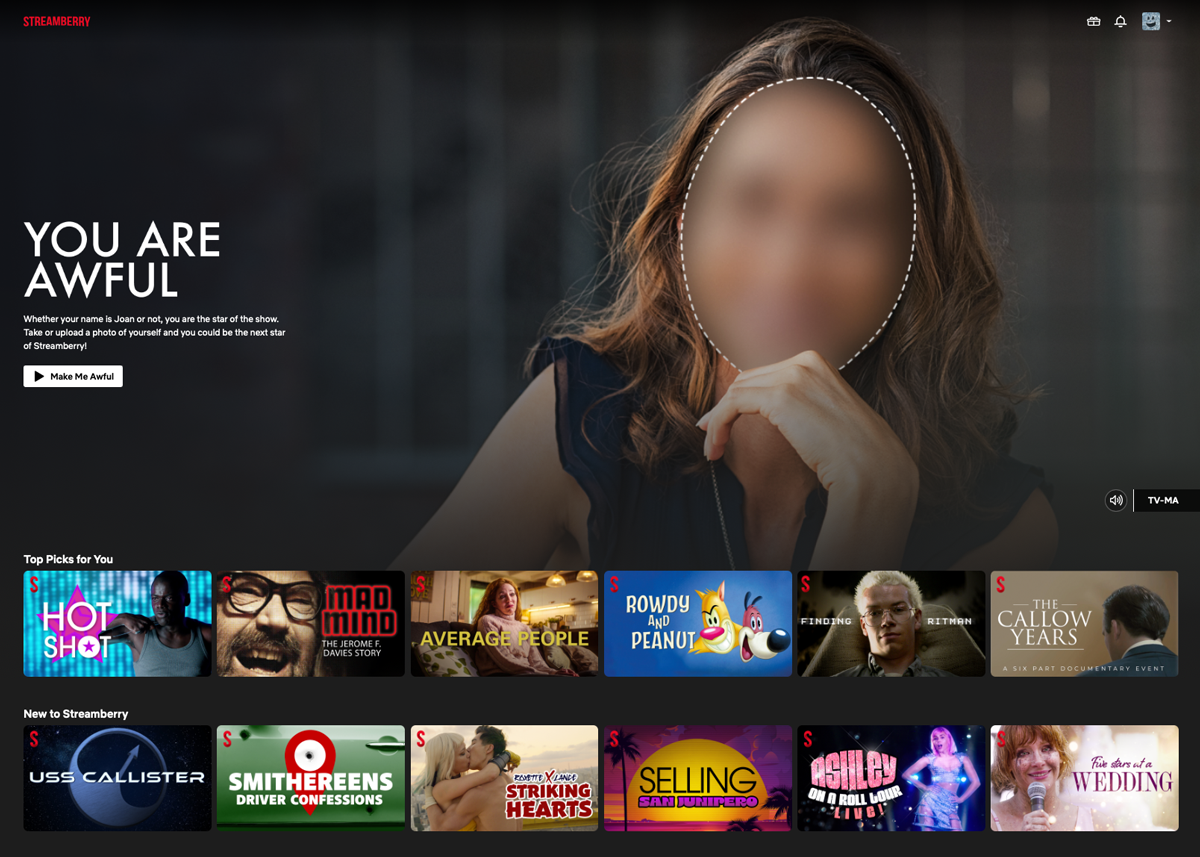 But perhaps even more interesting is the header of Streamberry.tv which invites you to "sign up" for the streaming service. Clicking on it will redirect it to youareawful.com where you will be asked to enter your name and a profile picture that will then generate a poster of you starring in the next installment of the "Is Awful" universe. Which level of the universe, we do not know.
Like in the Black Mirror episode, do not forget to read the small prints, and to review the Terms and Conditions that are linked. Before submitting your selfie, Streamberry notes that your photo "may end up on a billboard," and users must consent to "Netflix's use of my image for its marketing campaign."
This is a nod to a scene from the episode where Joan's lawyer tells her that when she signed up for Streamberry, she signed away the rights to her digital likeness. Streamberry monitors its users through their personal devices, allowing the streamer to produce a CGI show about them.
OK, now I feel awful…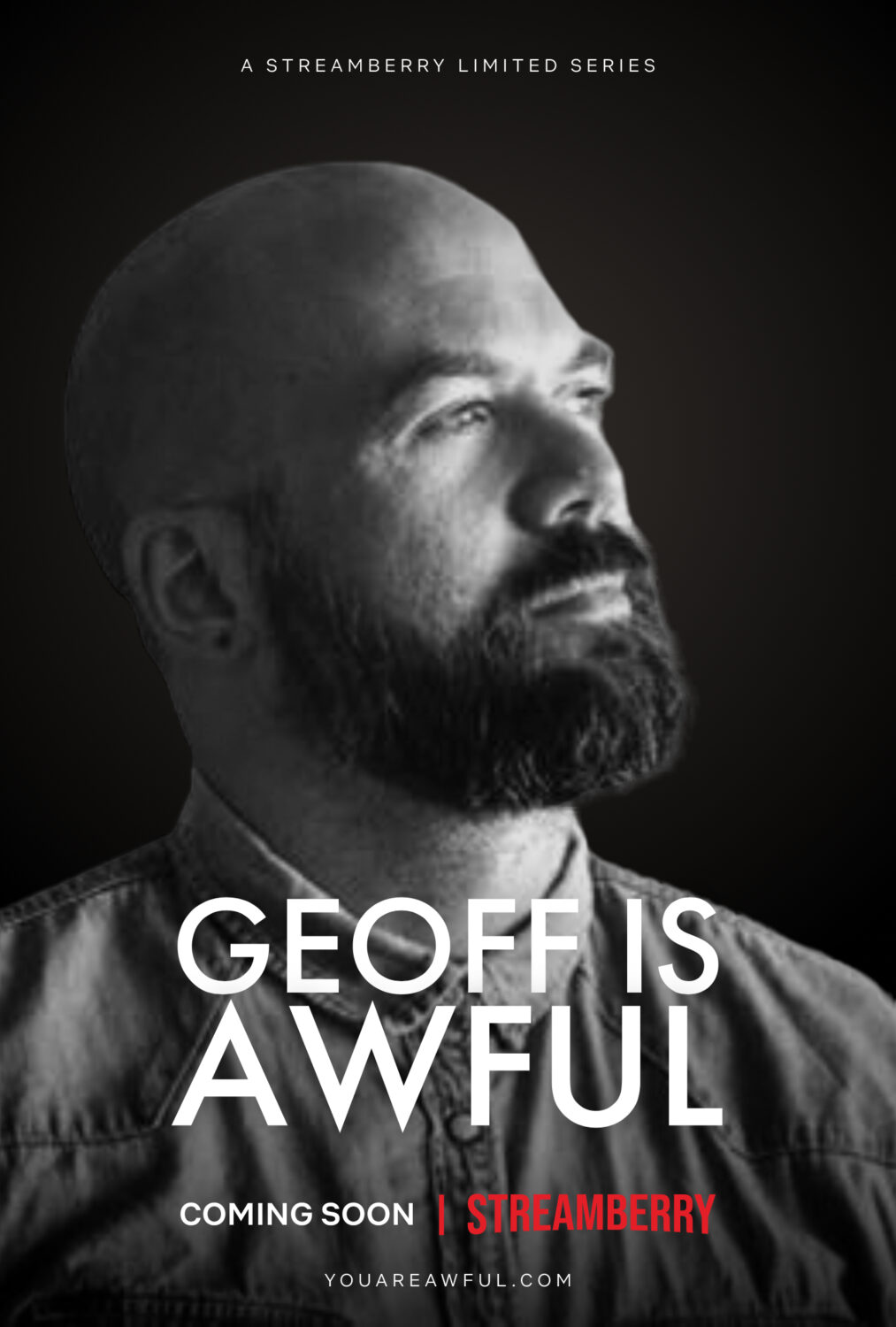 ---
You might also like
---
More from Featured
--- TIkTok is pulling the plug on TikTok Now, its BeReal clone, a little over nine month after it was first …