Does TikTok's 7-second challenge generate increased engagement? Hootsuite's Senior Social Marketing Manager, Amanda Wood, and her team seek the answer.
Fun fact: TikTok has been downloaded more than 2 billion times, with over 689 million active users worldwide. To go viral and become TikTok famous, making it onto the highly-coveted 'For You Page' (FYP) is a goal for creators and brands worldwide.
As a platform that promotes many trends and challenges, our team was especially intrigued by TikTok's 7-Second Challenge, where creators post 7-second videos featuring trending audio clips and lots of text, leading to a reported increase in engagement and visibility on the FYP.
We decided to put this to the test! Working with our partner Stacey McLachlan and Eileen Kwok, our beloved Social Marketing Coordinator, we conducted this month's social media experiment to see if TikTok's 7-second challenge lived up to the rumor of generating increased engagement.
The Experiment
Following hours of perusing TikTok and hearing from other creators on the platform, the social team put together a hypothesis for our experiment: 7-second TikTok videos that feature a trending tune with lots of text will garner more reach.
To put our hypothesis to the test, we created and compared three different TikTok videos. The criteria for each included: (1) creating a 7-second video, (2) including a trending sound clip – as from some of our research, we've discovered that TikTok's algorithm prioritizes videos that include trending audio clips – and (3) adding lots of text to the video, enough that it takes 7 seconds or more to read—something that TikTok creators recommended.
With this in mind, Eileen began crafting the TikTok videos to post over several weeks.
Our first video featured the trifecta—seven seconds long, a trending sound clip, and lots of text (Owly was a bonus!).
Our second video was similar, with text about a productivity hack and a trending song.
Lastly, our third post featured a Hootsuite team member explaining the 7-second trend – only this time, we used original audio instead of a trending song. All three videos featured a Hootsuite team member simply sitting with a wall of text overlay.
Key Learnings
After consolidating the metrics, we discovered that the rumors were true. The 7-second challenge resulted in longer-than-average watch times and more reach on the FYP. In addition, out of the three videos we posted, our second video generated the most views (almost half a million!).
One specific metric stood out above the others— how many of the overall views came from the For You Page. For our first video, 50% of the views came from the FYP, a whopping 100% of views came from the FYP on our second video, and 36% of views came from the FYP on our third video.
According to Stacey, a couple of factors led to the poolside video's dip in performance compared to our first two videos. Firstly, the video used original audio instead of trending audio, and second, the text didn't offer much of a takeaway.
We were thrilled to discover that our hypothesis proved to be correct. Unlike so many other challenges on TikTok, this one was a success. So, how can you leverage the findings from our experiment in your TikTok posts to boost engagement?
We suggest including longer, quality text in your 7-second video(s). The cheeky, entertaining, and informative posts garnered more overall engagement, and the long text kept users reading. The second video, which generated a large number of shares and was the most successful in generating traction on the FYP, had a clear takeaway. We've found that the TikTok algorithm favors videos with a higher volume of shares, so it's worth keeping this in mind if you decide to try this challenge!
In addition to curating informative text and entertaining content, we recommend keeping your video brief. As attention spans on TikTok are incredibly short, we've found that brevity is key in reeling viewers.
While this challenge was a success, it's important to note that TikTok is a platform for experimentation. It's a versatile platform with millions of users and even more content.
I encourage you to get creative. On TikTok, you need an entirely different (and dare I say, courageous) strategy compared to other networks. Track your metrics and compare results from post to post to find out what content works best for your audience. While the 7-second challenge might be a hot trend now, we're confident that other hashtags and challenges will surface as we learn more about how the TikTok algorithm works.
At Hootsuite, we also publish quarterly Digital Reports that include in-depth data on different audiences and their internet/social media usage habits.
We hope these insights are helpful as you create your own TikTok videos! You can also check out our Hootsuite blog to read up on some of our other experiments, learn more about digital strategy and keep up with notable industry news.
Amanda Wood
manages the brilliant Social Marketing team at
Hootsuite
. With over seven years of experience in social marketing, she's been at the forefront of driving brands to adopt a social-first mindset. Amanda is responsible for setting the organic and social boosting global social strategy and oversees publishing and engagement on all brand social channels.
---
You might also like
---
More from Experts Talk
---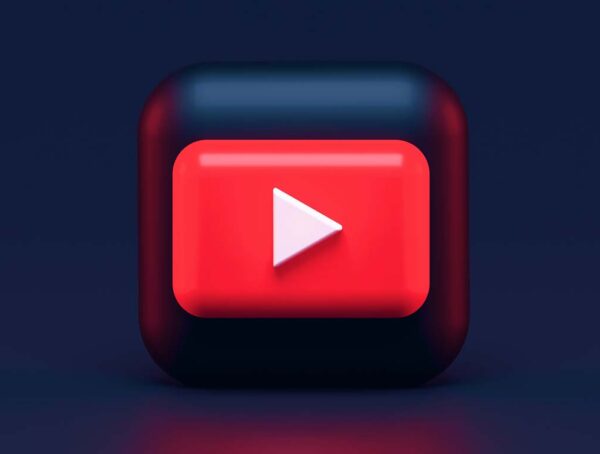 In this month's social media experiment, we set out to find out whether posting YouTube links on other platforms results …