In this month's experiment, we set out to find out whether adding custom alt text on Instagram posts improves reach.  
Well, it looks like social SEO is the talk of the town these days, and Instagram alt text is making the latest TikTok trend look like old news. Amidst all the theory and discussion, who's testing these ideas?
Hint: we are! For this month's social media experiment, we partnered with Colleen Christison to test the reach effects of custom Instagram alt text. For readers unfamiliar with Instagram alt text, alt text, or "alternative text" on Instagram is an essential tool for increasing accessibility and improving user experience. It's necessary for reaching new audiences and is also vital for Instagram's algorithm, which uses alt text to understand what a post is about.
While Instagram offers AI-generated default alt text, we wanted to experiment with custom alt text.
In this social media experiment, we set out to find if custom Instagram alt text can give you an edge in the cutthroat world of Instagram SEO. Or, at the very least, give your post's performance a little pick-me-up.
We hypothesize that custom alt text will outperform Instagram's auto-generated alt text in terms of reach.
Let's dive into the experiment and key findings!
The Experiment

For this experiment, we scheduled six posts about book reviews—three with custom alt text and three with Instagram-generated alt text. We kept the content as similar as possible to avoid any sneaky biases. To keep things fair, we left it up to Hootsuite to choose the best posting times, with each post spaced out a few days to give people plenty of time to engage.
We published the first post with Instagram's default alt text. From there, we alternated posts featuring custom alt text with posts featuring default alt text over the next week. Caption lengths and hashtags were also kept consistent.
With the default alt text generation, we noticed that the first photo's alt text was simply "Photo by Colleen Christison on February 22, 2023. Maybe an image of a book." Unfortunately, the rest of the default alt text was equally unexciting.
Compared to Colleen's custom alt text, she took the time to craft a detailed and keyword-rich description for each image.
For example, in the book "Young Mungo," she wrote, "This image shows a book lying flat on a soft peach-colored felt background. The book's cover displays the title 'Young Mungo' in a large, white typeface with the author's name, 'Douglas Stuart,' in the same white but slightly smaller typeface. Below that, in an even smaller typeface, it reads, 'Booker prize-winning author of Shuggie Bain.' The book's cover image depicts a teenage Caucasian boy with his mouth and nose submerged underwater. He has delicate features and full lips, and the sun shining through the water refracts to create light patterns across his face and right shoulder. Unfortunately, his eyes are not visible in the image."
Results

After the weeks were up, we consolidated the results. Here's what we found:
Name (Book Title)
Type
Results
Tender is the Flesh
Default alt text

Reach: 273
Impressions: 324
20 Likes
6 Comments
1 Save

Young Mungo
Custom alt text

Reach: 273
Impressions: 316
17 Likes
2 Comments
1 Save

I'm Glad My Mom Died
Default alt text

Reach: 451
Impressions: 493
36 Likes
5 Comments
3 Saves
2 Shares

Know My Name
Custom alt text

Reach: 239
Impressions: 264
23 Likes
5 Comments

Black Leopard, Red Wolf
Default alt text

Reach: 227
 Impressions: 249
15 Likes
3 Comments
2 Saves

Sex Cult Nun
Custom alt text

Reach: 342
Impressions: 360
20 Likes
2 Comments
Key Learnings
TL;DR: The numbers don't tell us (without a shadow of a doubt) whether or not custom alt text performs better than default alt text.
The results of the experiment left us scratching our heads. Despite our efforts, the outcome was more or less a draw, except for one post that stood out like a sore thumb: a book review for Jenette McCurdy's controversial memoir, "I'm Glad My Mom Died." The second-place post, "Sex Cult Nun," also had a provocative title and was published at the same time as the first-place post on a Monday at 11 AM. Coincidence? It's hard to say.
Interestingly, the first-place post had default alt text, while the second-place post had custom alt text. Consider a few important points before concluding these results.
Firstly, it's important to note that Colleen's last Instagram post was from September of the previous year. The more frequently you post on Instagram, the higher the chances of engagement and the greater the likelihood of your content being shared on Instagram's discovery feed. So, starting with a less active account may have impacted the results.
Secondly, the captions used in this experiment were longer than the ideal length of 138 to 150 characters, as Colleen used them to review the books she posted. In the future, we plan to experiment with caption length to see if it impacts engagement.
To further test our theories of success, it would take further a/b testing to find out why these two posts were in the top place…but that doesn't mean you shouldn't write your own alt text.
The benefits of alt text go far beyond reach and engagement rates on Instagram. Alt text allows your content to be consumed by the visually impaired, creating an equal experience across social media. Plus, including folks in this demographic in your content strategy opens your potential reach to a broader audience.
Though the results of this experiment were inconclusive, we hope these insights are helpful as you build your social strategy! In addition, you can check out our Hootsuite blog to read up on our other experiments, learn more about digital strategy and keep up with notable industry news.
Brayden Cohen
has spent the past 8+ years working with disruptive brands helping them grow and scale their marketing strategies through digital channels. He's worked on and consulted for small and large teams at start-up and enterprise DTC and SaaS organizations building integrated social, content, influencer, and employee advocacy campaigns and programs to grow their brands globally. Brayden currently leads the talented team behind Hootsuite's social media channels with over 9+ million followers, in addition to its influencer marketing and employee advocacy programs.
---
You might also like
---
More from Experts Talk
---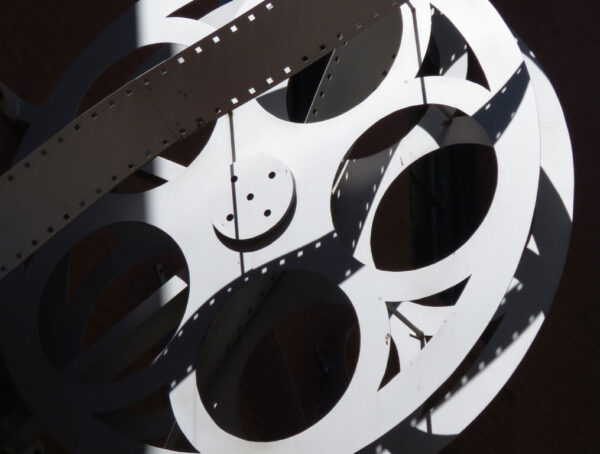 Do longer Instagram Reels captions generate more engagement? Amanda Wood, Senior Social Marketing Manager at Hootsuite, and her team find …