In this month's social media experiment, we set out to find out whether posting YouTube links on other platforms results in lower reach.
After apprentice-training yourself through producing Reels, Stories, and TikToks, you've created your first YouTube video over five minutes long. Congratulations! Now, the natural thing to do would be to share the URL of the YouTube video you've worked so hard on across social channels to garner more reach and traffic to your content… right?
This is where it gets tricky. There's a theory that social networks (primarily Facebook, LinkedIn, and Twitter) have designed their algorithms to reward users who behave in a certain way – i.e. giving preference to users' posts that use native video solutions.
We know that Facebook's algorithm is based on many ranking signals and that Instagram tends to give Reels a little "extra love." With that in mind,  it makes sense that these platforms would deprioritize content that links away from their platform – and towards another video site.
However, we are strong believers in testing theories ourselves — so we put this one to the test.
We decided to collaborate with our partner Stacey McLachlan to experiment with YouTube links and test if they experience lower engagement than native posts.
Our hypothesis: posting YouTube links on other social media platforms will result in lower reach.
Without further ado, let's dive in and see if our hypothesis holds up.
The Experiment
For this experiment, we created posts on Facebook, LinkedIn, and Twitter to test and determine whether YouTube links have limited reach. Each post included either a YouTube URL or native content in the form of text, an image, or a directly-uploaded video.
Stacey posted six times on each platform — three of which were YouTube links, and three were posts with no links.
Results
After testing these different methods and collecting data from each of our six posts, we consolidated the results. And they were quite intriguing.
TL;DR: The posts without links had higher engagement rates and reached a wider audience than those with YouTube links – across Facebook, LinkedIn, and Twitter.
While this sweeping evidence was incredibly conclusive, we decided to test our hypothesis on our Hootsuite-owned channels to gauge whether having a larger following would result in different results compared to a post from an individual user or creator. In the fall, we took a video linked to on Facebook and LinkedIn, uploaded it natively to reshare, and analyzed the results.
The results we garnered were astonishing. The linked video posted in November, compared to the native video that had been live for only two days before we pulled the data, still generated way more post impressions on LinkedIn. On Facebook, we figured that the reason why the native posts impressions were higher was likely because the post was up for way less time.
Key Learnings
So, what can you take away from this experiment?
The first takeaway to keep in mind is that it's clear that social media algorithms prioritize native video content over YouTube links.
This means that if you want to maximize your reach on social media, consider uploading your video directly to a platform. When a video is uploaded directly to a platform, it can be played automatically without redirecting users to another site. This seamless experience leads to higher engagement and, in turn, more reach.
Remember that social media platforms want to keep users within their app or site, so they may limit the reach of posts that direct users elsewhere.
Secondly, if the purpose of your social campaign is to generate reach and engagement (and not website traffic), it's best to avoid all types of external links in social media posts, especially external ones. We also conducted separate experiments around linkless vs linked posts on Twitter and LinkedIn. When you include a link, you're directing users away from the platform, which may result in a lower reach.
Of course, we understand the time, work, and effort it takes to create a YouTube video.
So, if you want to promote your YouTube content on other social platforms, try uploading teasers or clips that direct viewers to your channel. Creating enticing, bite-sized videos can pique users' interest and encourage them to click through to your full video on YouTube. This keeps your audience engaged and helps you avoid any negative impact on your post's reach.
The algorithm is essential to success on social media, and understanding how it works can make a significant difference in the reach of your content. By creating native video content optimized for each platform's algorithm, you can significantly increase your chances of reaching a broader audience.
We hope these insights are useful as you build your social strategy for Q2! You can check out the Hootsuite blog to review other experiments.
Brayden Cohen
has spent the past 8+ years working with disruptive brands helping them grow and scale their marketing strategies through digital channels. He's worked on and consulted for small and large teams at start-up and enterprise DTC and SaaS organizations building integrated social, content, influencer, and employee advocacy campaigns and programs to grow their brands globally. Brayden currently leads the talented team behind Hootsuite's social media channels with over 9+ million followers, in addition to its influencer marketing and employee advocacy programs.
---
You might also like
---
More from Experts Talk
---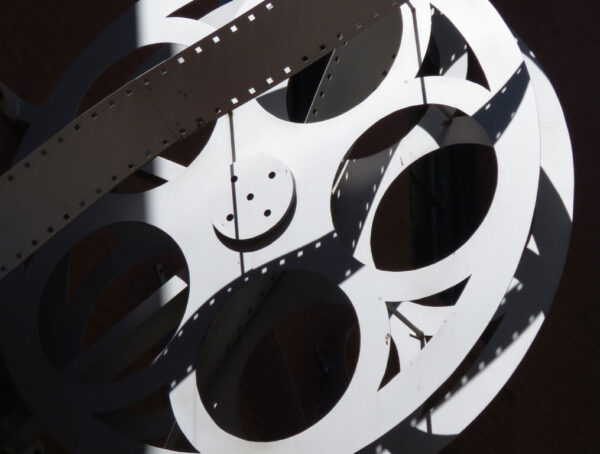 Do longer Instagram Reels captions generate more engagement? Amanda Wood, Senior Social Marketing Manager at Hootsuite, and her team find …