Google's Area 120 has announced the expansion of the Google Fundo virtual events platform to all creators in the US and Canada.
With COVID-19 restrictions still in place around the world, the need for events to go online has become more apparent than ever. Various platforms have tried to fill the void with new features over the last few months. Facebook recently launched paid online events, Instagram announced monetization in IGTV, and even LinkedIn brought virtual events into pages.
Now Area 120 – Google's incubator for experimental projects – is expanding Fundo, "a platform for virtual events and experiences, designed and built for creators" to all creators in the U.S. and Canada, with new locations coming soon. The team behind Fundo says that while it wasn't built because of COVID-19, "the mission of creating meaningful experiences online is even more important today."
As a solution, Google Fundo replicates face-to-face interactions that fans can have with creators in real life, but everything happens online – whether you're "on your computer or phone, from the comfort of home, or on the go," explains John Gregg, Fundo's General Manager. Fundo is a single end-to-end solution for event hosts, and everything can be done within the Fundo website – and no apps or additional software downloads are required.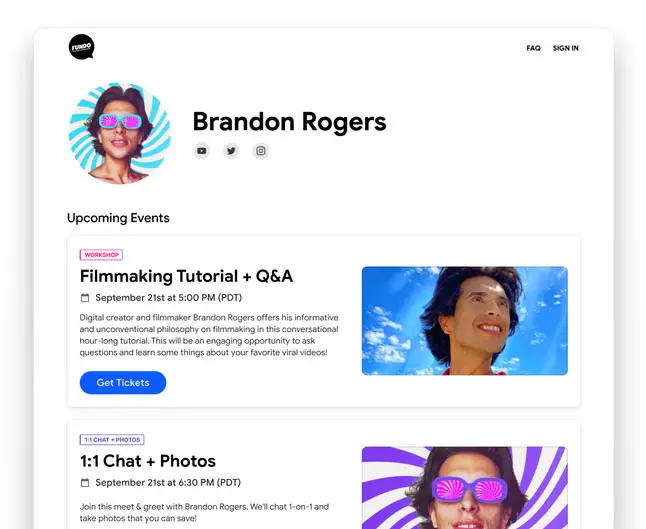 Fans are able to find events happening on Fundo through the home page, or through links that their creators share. All they have to do is choose an event, answer some questions, and complete a ticket purchase. Fundo will do everything else – from generating the event link to sending reminders. The platform also provides technical support if it is needed.
If you're worried about uninvited guests, you shouldn't be. Fundo checks everyone's ticket, and there are reporting and flagging features to cut out potential abuse.
Fundo also provides creators with new monetization options, putting them in control of ticket prices and discounts, and even allowing them to create free events. Furthermore, some creators using YouTube Channel Memberships are able to offer Fundo Meet & Greets exclusively to channel members as a premium perk.
The creators using Fundo to find new ways to connect include mainly YouTube creators and their fans, but now authors, fitness instructors, business and lifestyle consultants, and others, are starting to use it as well.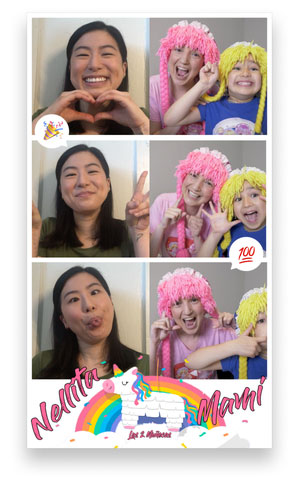 Fundo offers a range of experiences that can be adapted and customized by creators. For example, an event can be scheduled in advance, or fans can request a time that suits them. Creators and their fans can meet one-on-one or in groups, and creators can invite co-hosts or "take the stage solo."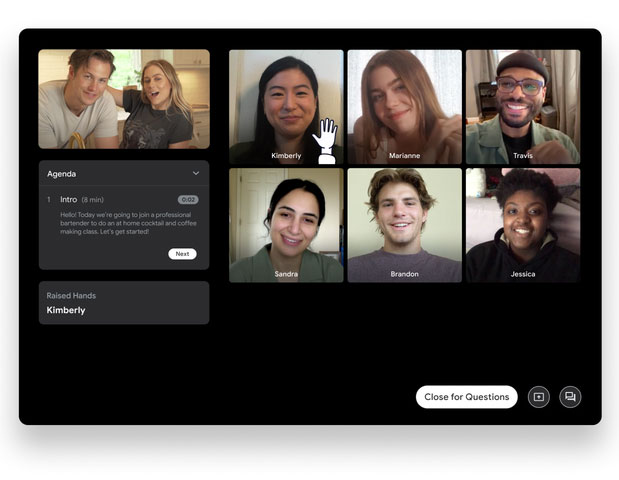 Fans can join Q&A's, take selfies in a Photo Booth with their favorite creators, join virtual workshops, and more. All featured events are available at fundo.town. Creators can sign up to host events at fundo.town/creators.
---
Featured Image: Jessica Kellgren-Fozard
You might also like
---
More from Google
---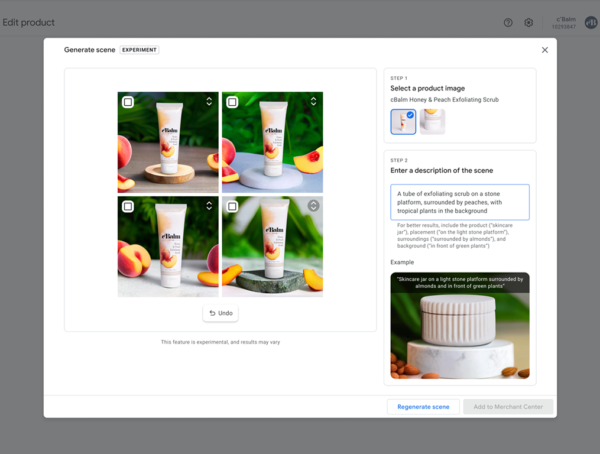 Google is launching Product Studio, a new tool that lets merchants create product imagery for free, using generative AI. Google Product …