YouTube has announced it's testing hiding dislikes on videos in an attempt to stop targeted dislike campaigns against creators.
Being a creator isn't a walk in the park. In addition to constantly creating content to satisfy your audience's needs, you also have to deal with negative feedback.
For most creators, this is manageable and quite normal. However, when a creator is targeted by a dislike campaign, this is amplified and can have a negative effect on their wellbeing. In response to feedback from creators, YouTube is now testing several new designs that remove the public dislike count from videos.
Creators who are part of the experiment will be able to see one of these new designs under their videos within the next few weeks. While they'll still be able to see the exact number of likes and dislikes in YouTube Studio, viewers will not.
Of course, viewers can still like or dislike a video to share their feedback with creators; however, they won't be able to see the public dislike count.
👍👎 In response to creator feedback around well-being and targeted dislike campaigns, we're testing a few new designs that don't show the public dislike count. If you're part of this small experiment, you might spot one of these designs in the coming weeks (example below!). pic.twitter.com/aemrIcnrbx

— YouTube (@YouTube) March 30, 2021
Thus, coordinating a targeted dislike won't work in the same way, as it becomes a lot more difficult. This is because, apart from impacting a creator's well-being, dislikes "may motivate a targeted campaign of dislikes on a creator's video."
If you are in this experiment and would like to opt out, there is no way to do so. You can, however, share your feedback with YouTube.
In any case, YouTube clarifies that it's just experimenting right now, so it will be monitoring feedback closely "to help determine if, when, and how to release designs like this more broadly."
And no – at least for the time being – the YouTube dislike button is not going away anytime soon.
In the meantime, Instagram is also testing a similar feature, removing like counts from posts.
---
You might also like
---
More from YouTube
---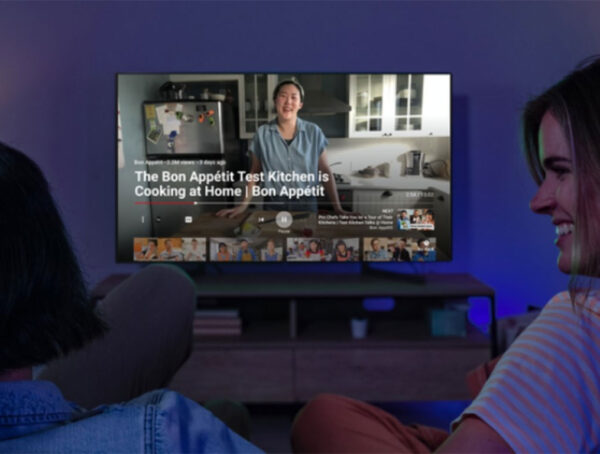 YouTube is bringing longer unskippable ads to its TV app, unless you're paying for the platform's premium subscription YouTube says these …