Tesla has unveiled a new electric bike concept called the Model B, hinting it could soon enter the e-bike segment.
Imagine a self-driving electric bike…
There is no stone Elon Mush will leave unturned. Tesla unveiled last week its Model B concept, the first electric bike of its kind for the brand.
Model B was developed in partnership with industrial designer Kendall Toerner. The electrical bike features a sleek frame design, foldout footrests, and handlebars. Each wheel is equipped with its own dedicated motor, forming the first-ever dual-drive system for an e-bike, and the spokes of the wheels are replaced with shock absorbers to ensure the smoothest ride.
The handlebars do not independently rotate. The rider simply applies force to one side of the bike to make it turn in the respective direction. There is also an integrated dashboard, which allows the rider to see route metrics alongside navigation maps.
In terms of safety, the Model B is fitted with forward, side-facing, and rear proximity LiDAR sensors that scan the surroundings and create a "protective bubble" around the rider, alerting the individual of any obstacles. It also comes with its own autopilot that lets the built-in AI system to take over and safely maneuver the bike using multiple sensors integrated into the frame.
Model B is only a concept at this point, but it definitely shows Tesla's intent to explore the electric bike vertical.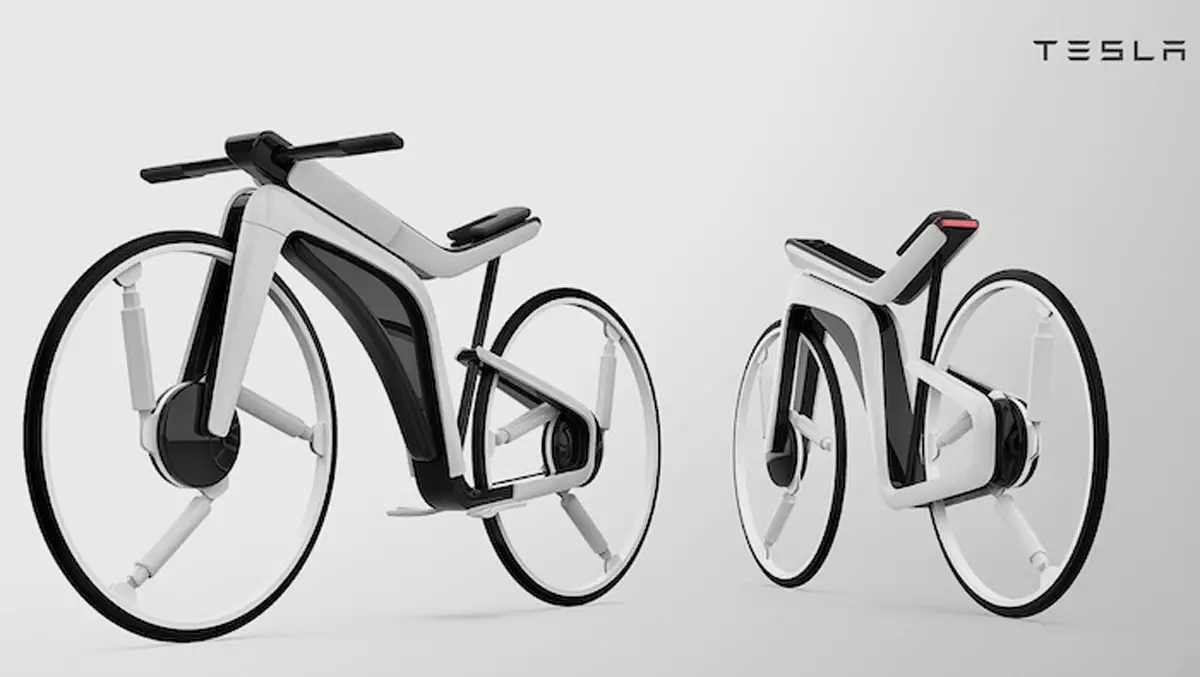 ---
You might also like
---
More from Tech
---
TikTok Tako is a new AI chatbot that could "radically change search and navigation" in the app. News of the test …