Did you know you could see what Instagram thinks you are interested in? And why you are getting so many ads that feel totally irrelevant? 
When it comes to content ranking, Instagram is doing a pretty decent job. As I scroll through my feed, I often come across posts that I indeed like. But when we are talking ads, then it's a different stories. While some make sense, many others seem, to put it simply, irrelevant.
It took me a while, for example, while I would see ads for powdered milk just after ignoring a sponsored message from Napoli's Soccer Team (I support PSG, and do not care much for the S.S.C. Napoli.)
Well, as it turns out, Instagram assembles a list of all the things, people and interests that it thinks you like. And here is the big catch: it "thinks" you like. The feature is not really new but it's back in the spotlight after a journalist named Eric Ginsburg tweeted about it:
NEW GAME!

1. On your @instagram, click Settings > Security > Access Data > Ads.
2. Laugh at how wildly off-base the results are.
3. Share the most ridiculous results below.

Some of my best are "Plastic," "Emotion," "Woman," and something called "Netmums." #InstagramAds

— Eric Ginsburg (@Eric_Ginsburg) June 1, 2019
Of course, people around the world started sharing theirs, and the tweet soon went viral.
But where is Instagram getting this data? From your activity on Instagram, for one, but also Facebook and even third-party apps and websites you have logged into through Facebook. And that is where the data starts to deteriorate for many.
But remember, the ads you see can always be influenced by you, or rather, your online activity.
---
You might also like
---
More from Instagram
---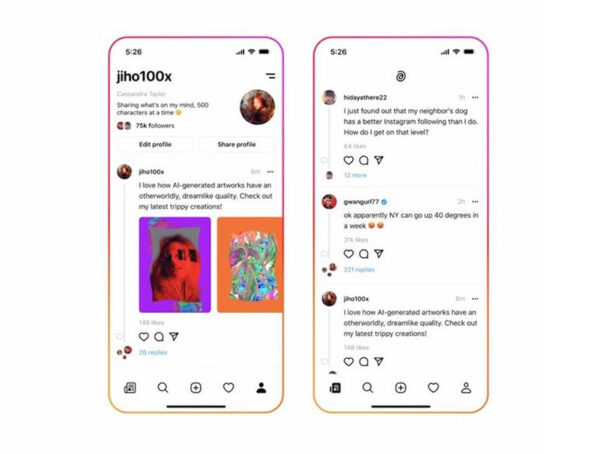 Instagram's rumored text-based Twitter competitor still does not have a name, but now we know what it might look like. The …