Instagram Search Ads are now available to all advertisers via the Instagram marketing API.
Just two months after it began to test ads in search results, Instagram now allows all advertisers to buy this new placement via its marketing API. The ads will show up in the feed users scroll through after they tap into a post from search results.
"Starting today, we now allow for ads in Instagram search results via the Instagram Marketing API," Instagram wrote in a blog post. "This new ads placement will be available on all current Marketing API versions, and does not require an upgrade. "With this new addition, you will be able to update your app to enable your clients to create and preview ads in Instagram search results via API."
The new ad placement brings ads to a part of the app that had been left "untouched" until now, search results. For example, is you search for "Skin Care" on Instagram, you will start seeing relevant ads within the search results feed. Ads will be differentiated from organic content through a "Sponsored" label under the account's username.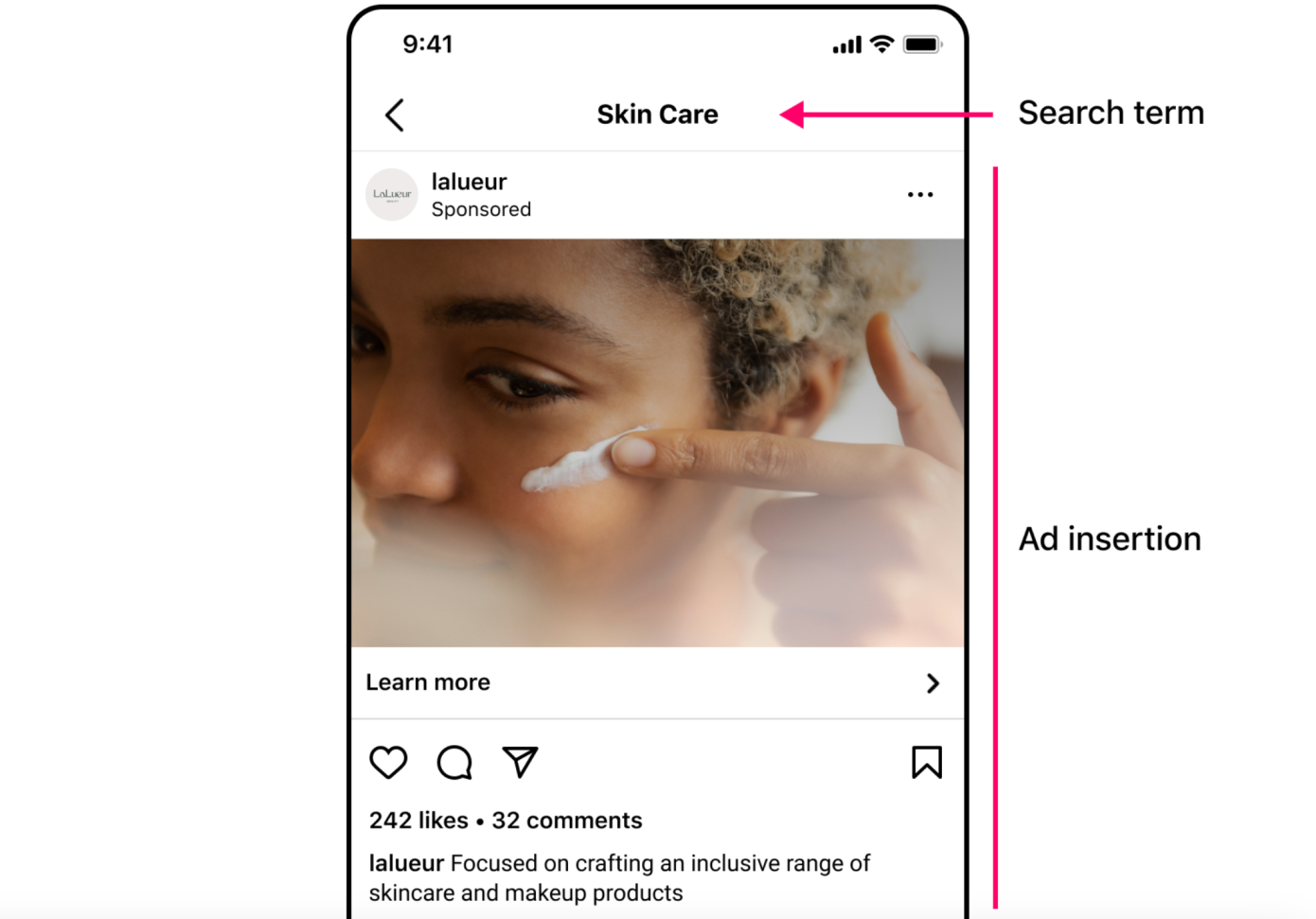 Search ads will no doubt boost Meta's offering and ad revenue, but they also answer to a growing trend on social media platform: search.
This feature update will enable the following three capabilities / use cases via the Marketing API.
Ads creation: Developers will be able to use "INSTAGRAM_SEARCH" as one of the placement options when creating ads
Ads insights: When breaking down insights by placement level, it will be possible to see how ads perform via Instagram search results placement
Ad preview: Developers will be able to fetch the preview in the INSTAGRAM_SEARCH_CHAIN format
For more technical details, see Get Started with Meta Marketing API.
---
You might also like
---
More from Instagram
---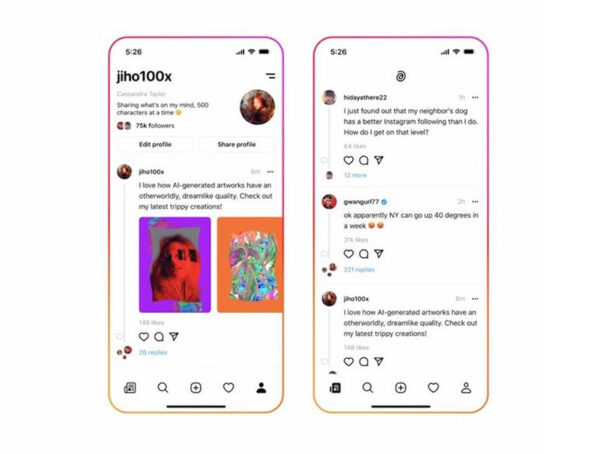 Instagram's rumored text-based Twitter competitor still does not have a name, but now we know what it might look like. The …