As promised, we're back with early Christmas present number two! In case you may have missed present number one, it's here. Today, we are talking about key digital trends in 2018, looking at the opinions of your favourite 12 Questions guests!
Let's kick things off with one of 2017's most talked about trends… the adoption of AR/VR.
AR / VR
Now, we may have seen some brands try their luck at this, but it hasn't quite peaked yet. Why? Some would say mainstream technology hasn't QUITE caught up yet. Others, like Social Media Strategist for FrieslandCampina, Pollyanna Ward, thinks the buzz of Pokemon Go in 2016 was a start. However, Snapchat's attempt at capitalising on AR content, courtesy of Spectacles, came at too high of a cost. So, with that said, her hope for 2018 is that "AR will become more user-friendly and more in tune with how people actually interact with the world."
She also hopes that marketers will put a stop to the gimmicky advertising of tech, and learn more about their audiences overall, and about what they really want and need, to add value to their lives. One can that 2018 will be the year of value-addition… not interruption!
Head of Client Services at Time Inc. Chris Le'cand Harwood believes that,Snapchat's World Lens Filter has a lot of promise of making an impact in 2018. Thanks to the dancing hotdog, Blade Runner, and the Bud Light vendor in 2017, we will see more brands experimenting with the World Lens. As for Facebook and Instagram's part in AR/VR? He has no doubt that they will be doing their part of make it mainstream in 2018 (with a VR twist).
However, Founder and Chief Creative Officer at TBC London, Jon Burkhart thinks that we will surpass experimentation phase and really see AR/VR come to fruition – giving us all something interesting to do with a free moment.
Live Video
Another hot topic we saw come to the forefront in 2017 was live video. Brands got excited about it, and are still intrigued by it. So what's next? Well, according to our experts, we've again only seen the tip of the iceberg!
Live video expert, Co-Founder of all live video agency, Live and Wired, Sian Hainsworth thinks the success of live video will enable the technology surrounding it to grow. This means that in 2018 we can expect more features that allow users to interact with and play an important role in the live video content they consume –  i.e. the polls and voting mechanisms that have been heavily used by audiences in 2017.
Off the back of that, Social Media Director at Ogilvy & Mather, Fabrizio Rinaldi believes that the evolution of technology will enable more stable live streams connections; i.e. the partnerships with the various production companies and industries that Twitter bets on; sports and entertainment. Their technology paired with the various platforms will have a huge impact in 2018.
Additionally, Director of Impero Michael Scantlebury and Founder and CEO of iSocialFanz, Brian Fanzo agree that there will be a much heavier strategic focus on live video than ever before, from content to timing. According to Michael, the curation strategies we've seen come to life via Primark and Netflix will enable other brands to develop the confidence to do it as well. And while Facebook is still ironing out the kinks in its live programming, it will definitely be one to watch develop in 2018.
Influencers
Now the influencer game… this one is an interesting one. Home to a mix of emotions surrounding what to expect from 2018, it is a bit of a mixed bag.
Those "for it" include the Co-Founder of Fanbytes, Timothy Armoo, CEO and Founder of ContentCal, Alex Packham, and Founder and Chief Creative Officer at TBC London, Jon Burkhart. But why?
Well, working in sports, entertainment, and travel, Jon loves the idea that brands hire and train fans/customers to create engaging video that their consumers will feel compelled to interact with. And 2018 needs more of this, as it fosters genuine relationships between brands and their consumers – if done right.
Alex believes that further investment into influencer marketing in 2018 will bridge the gap between the questions concerning ROI, only if the proper resources (i.e. experienced staff) are in place.
Conversely, Director of Avviso, Lucy Hall thinks people will start to (if they haven't already) realise the "fakeness" of "smash and grab" influencer marketing and we will start to see an uprise of both micro-targeting and micro-influencers in 2018. They will resonate with other customers much more, providing more clout than big-name influencers.
Even more so, Founder and Creative Strategist of Re-Up, Laurent Francois believes 2018 will feature the backlash of the influencer altogether! This idea of influence will take on a whole new meaning in 2018. Afterall, Instagram is inflated, and forums and blogs have been forgotten. 2018 will be the year of "packaged thinking."
Two additional trends to be brought to life in 2018
Social Media Marketing Manager Lead at Just Eat, Rachel Kneen sees both gamification and the further rise of chatbots having a big impact on 2018.
Goodbye competitions, hello gamification
Rachel believes that while some of the metrics can be easily gamified on social media i.e. Retweets, Likes, and Shares. But the question is: Who REALLY cares? These things can be bought. What we really need to make room for in 2018, is in-post gamification; stopping people, to tangibly engage them by using their brain for a second. Whether it be in an interactive format such as canvas, or a simple riddle, brands have only just tapped into the potential of gamification.
Chatbots – the second round of innovation
Additionally, while some say chatbots impact is minimal, and quote the ever popular stat that 70% of chatbots fail, the very real possibility is that those 70% weren't good enough to drive business value – or prove it. It's likely they haven't been developed with core business objectives in mind, or haven't really moved on from customer service propositions. Chatbots have a lot of potential for brands and their customers. However, brands need to continue to get smarter, and nail down the additional layer the engagement that chatbots can drive for their business. In 2018, there is a real possibility for that to come full circle.
---
You might also like
---
More from Experts Talk
---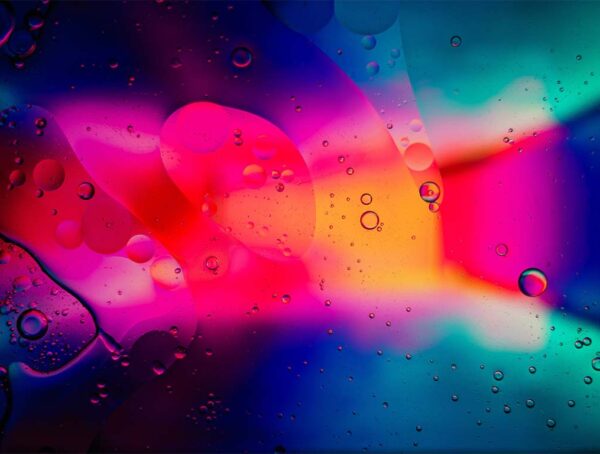 In this month's experiment, we set out to find out whether adding custom alt text on Instagram posts improves reach.