Social media and the campaigns that drive brand success are nothing without the people that make things happen – which is why each week we talk to yet another social media professional tackling the campaigns that drive brand success. And this week, I'd like welcome the Director of Avviso Media and Co-Founder of Social Day UK, Lucy Hall.
You can continue reading for the "juicy bits," or listen to the podcast below:
Hello Lucy!
So let's go ahead find out a bit more about Lucy, and how she got her start in the industry.
Lucy entered into the online marketing industry in the early 2000s, running her own online retail businesses while working alongside Newsquest Specialist Media and Jazz FM, in direct sales and marketing. And because of her work in the online retail market, she was always the go-to person for digital marketing and social media. So, when she left, she dove in deeper; creating more online retail businesses, and using social media as a means of marketing the various businesses. Very quickly, other small business owners began approaching her for work, and the rest is history…
All of the above led her to set-up the small digital agency we know today as Avviso Media; where she and her husband Stuart Hall, former Managing Director of Ten Alps (now know as Zinc Media), launched social media forum, Social Day UK.
About Social Media In General
1. Which is your favourite social media platform?
I love EVERY single social media channel for very different reasons, but at the moment I find myself gravitating to Instagram and Facebook a lot; particularly because that is where the majority of my friends and business contacts sit. But I really love Instagram because of how visual it is, and of course Instagram Stories! Facebook Live also provides a brilliant opportunity to get to know people on a deeper level.
2. What social media platform is used most by your brand/agency?

Facebook and Twitter are our main points of contact. Twitter is really great for us in terms of audience engagement. On Facebook, most of our attention lies within the Facebook group we have created. It features our previous Social Day UK attendees, and people who have interest in social media for business.
LinkedIn has also been quite good for us in terms of getting people to come along to the events. Native video will now make such a difference to how we leverage that platform. LinkedIn gives you insight that other platforms don't, and that opens up a massive opportunity to get access to various agencies. So, while Facebook and Twitter hold our 'community' atmosphere, LinkedIn offers up a brilliant means for professional networking, and driving sales further for our events.
3. In your opinion, what is the future of social media and what platforms will lead the way?
There's definitely going to be more in terms of automation, whether that be bots or AI. The future is really quite hard to predict on social media. Part of me hopes that people will realise that bots are just bots, and that they miss the connection of real people, and revert back to being social! Of course, there is the possibility of VR playing a huge role in social media. The technology is certainly there – but it's hard getting people to use it. I think there is a lot of promise for that in the future.
These things go through a process. If you look at livestreaming for example, we've had the ability to use it for some time now, and people are just now starting to really understand it, and get more and more on board with it for business! We will start to see people really get creative with live-streaming i.e. 360 Live Streams.
Live streaming opens up brands to really connect with its consumers through showcasing what really happens behind the scenes. People really like that! It humanises the relationship between a brand and its consumers.
I often feel that too many of these technologies tend to get ruined by marketers themselves. Bots for example, tend to take away the meaning from social media –   i.e to be social. My hopes are that everything comes full circle, and social media goes back to being "social," providing people with value, and less about promoting ALL the time.
About Great Social Media Campaigns
4. Tell us about one social media campaign you liked most this year.
I struggled with this one… but the one that comes to mind is Burger King's 'Okay Google' Campaign that was "not so okay" with Google. The below-15 seconds ad was created to cheat the system, and let Google's Smart Speaker & Home Assistant do the marketing for their 'Whopper'. The downside… well there are 2. Firstly, Google was not fond of taking on the grunt work for Burger King. They shut down the ad very shortly after it went live. If a consumer was watching the ad within a certain radius of a Google Home Smart Speaker, it would direct the consumer to the Whopper Wikipedia page and announce the ingredients listed on the page that were produced by Burger King themselves. The second thing they didn't consider, was the purpose of Wikipedia itself… its editable!!! Therefore, consumers saw it as an opportunity to have some fun trolling! People began changing the Wikipedia content to ridiculous things.
So while this ad was short-lived, it had A LOT of PR including The New York Times, Fox News, The Guardian, NPR and more! So, I guess the mass of PR – despite it not all being positive – worked in their favour, because it literally had the world talking about the Whopper!
All that aside, it was a really creative idea! It just didn't pan out they way they wanted!
https://www.youtube.com/watch?v=U_O54le4__I
5. What about the latest campaign your brand or agency was involved in?
We really enjoy working on our own social media – particularly the campaigns we run for Social Day UK. Of course, we do love working with our clients at Avviso Media, but doing our own campaign for our own event has been quite fun! Social media is our passion, and we share that passion with people who are equally passionate about the industry.
Our most recent video starred our daughter. It was a promotional campaign we did to launch the new website. It was really cute. It was created to mimic that sort of 'homemade' video style to drive people to complete a brief survey, for the opportunity to win a DSLR camera. The response was incredible, and 300 industry professionals shared their thoughts on how they use social media for business.
6. What is the most important thing brands and agencies need to keep in mind, in order to build a successful social media campaign?
I think it comes down to a few things. Firstly, listening and paying attention to your clients needs, but also their consumers' needs. Secondly, serving them relevant entertaining and valuable content that is of value to them, is key. People want to be immersed and not shouted at, so your content should reflect that. Stop selling, and start connecting.
I think B2B companies have the hardest time with this, as they often just aren't convinced that valuable content is a means of driving consumers to you. Its really all about a crafting a realtionship between businesses.
7. In your opinion, what is the most important KPI to watch during a social media campaign?
KPIs are obviously different, on a case-by-case basis. While some people are still focused on vanity metrics such likes, followers, what we like to focus on is engagement. Comments act as insights into what our audiences are interested in, and so does the feedback coming through from the different events. In terms of Social Day UK, it's very much about traffic to the website, and ticket sales for the events; where does it comes from is? Is it right audience? So through our experience with events, we use a benchmark against projected ticket sales, and then we use Google Analytics and various WordPress plug-ins to see how each social media post/channel is performing the best. For us, video content drives the most traffic. This shows that video content is much more visible to Facebook's  News Feed algorithm.
The stregnth of engagement is incredible, as it really represents the value of content to its users. We've all liked a page or a post, and then forgotten about it – never to see that content again. It's that emotional connection to that content that drives engagement.
About The Future Of Social Media Marketing
8. What will be the role of social media in the marketing mix of the future?
Social media is obviously not going anywhere. It's here to stay, and it' a massively important part of the marketing mix. You'd be silly not to be using it… Of course, there are different types of companies that need to do different things, and social media may not always sit within that remit. Social media gives you an incredible means of talking to your customers personally, of finding out more about them, and showing them who you are (and what you do). For me, its the most important part because it creates that continuous relationship with your consumers/followers.
Sure, you can network at events and meet up, but thanks to social media that is all made possible online! Getting in front of people, is now easier than ever. So, whether you have the budget, or the time (or both), getting in front of the right people at the right time, meeting their needs, and providing value, is key!
9. What would you say the biggest obstacle is in the field of social media marketing?
Understanding that it's a marathon and not a sprint! Its a long-term game. Its about making sure that the content you create is continuous, and the campaigns you create, leave a lasting impression. You don't throw something on social media and hope for the best. That's the challenge really. It' just like you don't stick an ad in the newspaper and start getting sales. Social media is a long-term process, and people need to understand that. Just because you have 100k followers, doesn't mean you'll get loads of sales as well. Its more than that. Its about the relationships, and the long term process.
10. If you had to give one piece of advice to someone has just started in the industry, what would it be?
Work for yourself! One thing I am always keen to tell people, is "try things yourself." Get your name out there, learn from trial and error, because that is how you learn! You never know until you try. It provides you some good case studies and experience. Experience is key in the social media industry.
Also, give yourself a voice in the industry, through writing. If you are interested in something, write about it! Educate people. Show people you know what you are talking about. Create a blog. Go on interviews… go on podcasts! Just really put yourself out there, and get some coverage. It helps to raise your credibility and build the trust factor. Be proactive!
11. In your opinion, what is the ad format of the future?
With our finger on the pulse… the possibilities are amazing! The technology is there! I always feel like it takes so long to adapt a new technology, but the opportunity is huge! I mean, look at all of Facebook's ad formats that are constantly evolving. It is just so easy for people to use them! Anyone can do it! What it comes down to, is knowing what you want to accomplish. No one is an expert in social media, because it's changing ALL the time!
Fun Fact
12. Finally, tell us one thing someone would NOT be able to find out about you from looking at your social media profiles?
I studied performing arts in college and was lead in the Canterbury Tales… despite my stage fright of course! And… I can't sing a note!
---
You might also like
---
More from Interviews
---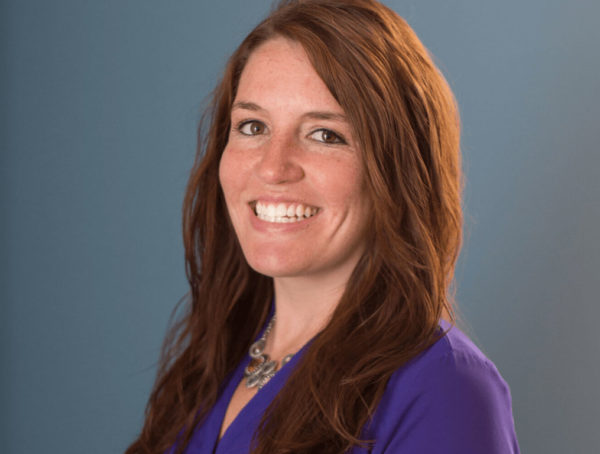 Please welcome this week's 12 Questions Expert Spotlight guest, Director of Brand Strategy & Marketing at Blue Magnet Interactive, Stephanie …