We are back with our 12 Questions podcast! This week, I had I had the pleasure of hosting the Social Media Director at GTB (a WPP agency), Fabrizio Rinaldi.
So let's get right to it. You can listen to the podcast here, or read the most important points below.
Hello Fabrizio!
We are going to kick things off with a little bit about what Fabrizio does and how he became the Social Media Director at GTB Europe.
So what does he do?
Fabrizio heads up the Ford Motor Company account across the globe, working across 23 markets! As you can imagine, there are plenty of challenges and cultural nuisances across the various markets. He coordinates all of the campaigns across the markets, guiding them through KPIs, reporting, and general tone of voice across the various social media platforms that too differ market by market.
Getting there? He was always there! He used to be a community manager, and was initially based in Rome working at Wunderman in the strategic department, with clients ranging from Land Rover, P&G, Nokia, Microsoft and of course Ford!
Ford was actually a part of his day-to-day activity as a community manager and social strategist. In his time working with them, his team's accomplishments stood out – doubling the fan base in just 6 months time! Back then, that kind of thing was important to social media strategies.
Their less-than-standard approach to social certainly made its mark, with brands across Europe using their numbers as benchmarks.
And although a big brand means big processes, they found some shortcuts that allowed not only things to get done, but to get done successfully. That is when he was offered the position to move into the European role – the rest is history!
So let's get to the BIG questions…
About Social Media In General
1. Which is your favorite social media platform?
I don't consider it a social media platform really – it's my exploration platform, Pinterest. I've got many tattoos and I recently bought a house, so I look for inspiration there. Speaking of inspiration, the one I probably explore and enjoy the most, is Instagram.
Inevitably, Facebook is the one I end up on, on a daily basis. Having lived across Europe my whole life, it helps me keep in contact with everyone. So, if I ranked based on use alone, I would say Facebook first, Instagram second and then Pinterest, although as I said… I don't really consider it a social media platform. The way the whole platform works is spot on. It truly is a niche platform with a purpose, but more importantly it doesn't try to do everything – and I like that!
2. What social media platform is used most by your brand/agency?
Interestingly enough Facebook is still the platform that delivers the best results. And I think that is simply because it's the platform that not only covers the biggest audience, but the one that has more detailed targeting opportunities as well. Funnily enough, it's also the one that is still delivering the best results from an organic point of view, despite the decrease in organic reach over the past 3-4 years.
If you were to post your average organic post on Twitter or Facebook, there is no point in even tracking it. The average engagement rate would predictably be 0.5% on Twitter vs. 3-4% on Facebook.
Therefore, not only would you see a higher reach, but also higher propensity to engage with content. Because let's face it, any objective you want to set, or audience you want to reach, Facebook has you covered.
3. In your opinion, what is the future of social media and what platforms will lead the way?
Good question! However, I think the question should be about technology rather than the medium. How will it evolve? And how will we leverage it? Because at the end of the day, social media is a way of communicating. It's something we always had, and it's something we've always wanted to do – communicate, that is!
My background is actually economics. And I was really intrigued by the famous economist Philip Kotler and his marketing theory; the shift between Marketing 1.0 (one way, direct marketing) and Marketing 2.0 (conversational marketing). But, he didn't stop there. He also went on to envision what Marketing 3.0 would mean as well!
So, with the boom of social media in 2010, brands began to interact with their customers on social media; Kotler's Marketing 2.0. However, what we are starting to see more and more is the constant interaction between brands and consumers, but the value is being added to consumers as well. For example, brands developing new products based on consumer feedback, or even more common crowdsourced platforms.
I think we are starting to produce value. Will social media evolve in a way that brands can leverage it in the best way possible? That very might well be the case – platforms like Facebook depend on brands, and the money they are spending on the platform. It is the only way they will continue to evolve.
Back to my initial observation, it's only going to be a matter of technology. One trend at the moment? Wearable technology. Just look at Spectacles launching recently in Europe. You can use Spectacles to stream your whole life, live through Snapchat. Shareability is becoming very personal and visually compelling through technology like this. And you don't you don't even have to be a great editor! So, I would say the future of social media would depend on technology.
About Great Social Media Campaigns
4. Tell us about one social media campaign you liked most this year.
I don't like award-winning campaigns, because generally they are campaigns that get sold well in terms of visual impact, but they are not the ones that produce the numbers that convince me; there are rarely benchmarks! So I think, for me, it is the thought-provoking campaigns that catch my attention the most.
But let's be honest, a good social media strategy has always or should always be based on its initial purpose – Communicating. It is not something that is focused on enough. One specific sector that seems to really get it is telecoms, and their focus on customer care. Unfortunately, they've had to be the first ones to be prepared to that kind of interaction, because they are the ones that most commonly have issues and the highest quantity of users. When it comes to customer care, not only do the customer issues need to be sorted, but there has to be sleek and smooth integration within their customer service department, to allow it to work the way it should. Three does an incredible job with their customer service!
If I had to pick a creative strategy I really enjoy though, I have always loved the reactive strategy Paddy Power has, in regards to sports and betting. I know, it is a delicate topic, but they're bang on topic! More often than not, brands are jumping on topics/events that aren't even relevant to them. Sometimes, it just feels like there is a bit of an excess, and social can become quite a cluttered space for brands.
I think the successful brands doing this, will be brands that have real insight as to why topic/event 'X,Y,Z' is relevant to them. Of course, not every consumer is as critical about that. Sometimes, people like to be entertained, regardless of the topic. But, if you think of the long-term benefits of jumping in… in my opinion, there has to be a connection.
5. What about the latest campaign your brand or agency was involved in?
To be honest, the past 6 months have been a lot of fun! Especially, because at GTB, we have now developed a team that is able to produce high quality content in a short timeframe; from the breeding stage, to approval, budget sign off, and to production, we can now turn content around in a couple weeks time! That also includes us localizing the content in the different languages for all of the different markets. It is a complex system that is working effectively, so that is exciting!
In terms of our most recent campaign I enjoyed working on? Back on the subject of irrelevant brand interactions, we take an entirely different approach. We use human insights to determine where Ford can be relevant and the stories we create. Therefore, in honour of Father's Day we celebrated learning to drive with dad!
And what we found was there are actually so many posts on Instagram of young drivers and their #firstdrivinglesson. So then it was all about finding the moment in time when you can get the highest pure coverage or media opportunities… hence Father's Day! So, ultimately it's an awareness piece that aims to connect people to Ford in a more human relatable way.
6. What is the most important thing brands and agencies need to keep in mind, in order to build a successful social media campaign?
There isn't one right way to do something. How a campaign performs is according to the objectives you set up. It really comes down to laying out your objectives and understanding what you really want from the content to do.
We can't just create content just because it is Halloween or Christmas. If we are having an issue selling one specific product to our target audience, we rework the content for that. With so many tools out there that allow you to really dive into your consumer, creating content takes so much less effort. Facebook's Audience API for instance gives you access to so much information about things like: What your audience shares, likes, comments on and/or what their behaviour is on social media. Therefore, you can create content specific to them.
I would say keep an eye on metrics, but also your previous objectives. And test! Social media isn't a one-stop shop. You can't assume that your video will become viral based on your thoughts of it. Your personal taste is irrelevant, unless you are the target audience. But even then… you have to get to public opinion/feedback. It has to be data-driven content. If it isn't, it is your opinion against mine, and anyone could do the job.
7. In your opinion, what is the most important KPI to watch during a social media campaign?
Every brand and agency would have their own, therefore my recommendation is based on my experience of needing to assess content performance across 23 different markets. When it comes to different markets, you are also talking about different budgets, audiences and cultures. There are so many variables to take into consideration. In the past, I found that a way to unify that data, and be able to compare the same post published in Italy and Germany for instance, is through engagement. However, different budgets meant different quantities of engagement. Obviously those with paid content got higher reach and therefore proportionally had higher engagement.
So instead, regardless of the reach, engagement rate was a better way to analyse it, and what we currently use. For example: If you reach 1 million people and get 1 million people to engage with it, then you've got a 100% engagement rate. If your reach is 10 and you get 10 people to engage with it… it is still 100%.
This way, it doesn't matter if money was behind it or not, you are judging performance based on how your audience is responding either way. And in our case, it also informs us what impact you could have through targeting the relevant people through paid ads.
So, while the quality of the content is important, the quality of the targeting is equally – if not more – important. If you know who you are targeting, and have developed your campaign accordingly, your content will already be high-quality because it will be relevant to your audience.
8. What will be the role of social media in the marketing mix of the future?
I think instead of an aspect of the marketing mix, social media is an industry within itself. I wouldn't just mention it confined to marketing. I think one of the biggest challenges is that every brand aligns it purely in terms of marketing. For me, I also see so it as a point of connection between PR and marketing.
Obviously aligning marketing communications with PR can be a challenge. Timings work much differently in PR due to product life cycle. PR teams need to shout about product launches and innovations to get an edge over competition; whereas marketing communications need to ensure they have the product available to sell so as to not disappoint consumers when stock is not available. Perfect example: When apple launches a new product and it won't be available for 5-6 months. I think social media is the communication channel that allows both sides of company media, communications, general, PR, and consumer communications, to actually merge and align.
With that said, you can't give social media more importance than other media. We are a 360 agency covering everything from digital, to out of home and tv; social media is just an additional channel that we use. However, having a 'social media mindset' is an approach I hope everybody buys into. Hopefully one day, brands won't need agencies anymore for social media. Hopefully it will be a mindset already engrained in the brand's DNA. Ultimately, we are headed for a generational shift where native social media users join the workforce, and know and understand the importance of high quality, relevant content, targeting, etc. The role of agencies will be transformed.
Again, it is important to note that social media is just a channel of communication, and like many other communication channels, it has its roots, and its best its best practices.
9. What would you say the biggest obstacle in social media marketing is?
That is a very good question. I think going back to what I said earlier, it is probably the alignment of social media, as it requires a lot of thought, speed, approval, and execution.
Integration is an important keyword as well. If you're lacking in integration, alignment is probably one of the biggest challenges you have, because whatever challenge arises, you need people to move so quickly, the tools to do so, and the mindset as I said earlier. Everyone and everything thing has to be on board and flexible.
There is an elephant in the room. And although people can't see it, it is there, and without the right people, tools, and mindset… you can't move it! So get aligned, because when change comes, you'll not only be prepared, but it will be smoother than those that are not.
10. If you had to give one piece of advice to someone has just started in the industry, what would it be?
Like with anything else, you learn by doing. So starting to get as much experience as possible, is important – if you're really passionate about it of course. It is similar to boxing – or anything for that matter, if you keep at it, you get better! There is actually an interesting Ted Talk about how important it is to repeat the same task as many times as possible, because it helps you make more efficient streams of communication between the brain and the message.
So the moral of the story is, test, and do as many things as possible as the best learning environment is practice. Startup environments are an extremely good basis for learning, as you often get a level of authority and freedom that you won't have in other environments. Additionally, having a good tutor or mentor to help you go through the whole process will also allow you to learn from them, and be inspired. In today's world though, finding information isn't hard!
There is now even more education available today, to help people develop a more pragmatic approach to social media. Facebook's Blueprint mini-courses for example outlines the types of ads you can and should run based on your objectives. But, it also allows people to explore the features a bit more. It is courses like these that are a great way of getting into the right mindset and of understanding the platforms and how they work.
11. In your opinion, what is the ad format of the future?
It's interesting because I have a vision which is more tied to how interesting it is to play with view targeting; knowing what people have done and knowing which website they've been to. I have all sorts of moral concerns about this next bit. There's going to be a point in the future when you will be able to send messages indirectly from your brand to people who have visited your brand's website, and have shown interest in your product. This means that not only will you be able to target them, but you will be able to bombard them with earned media reviews of that product. I fear misleading advertising is starting to appear more and more, and brands are going to get on board quickly. Just take a look at how big e-commerce brands have already taken so seriously to retargeting. They do it incredibly! I think if we haven't already, we will start to see a real market trend develop through retargeting. So, keep an eye on it for sure!
Another thing is back in 2010, we used to have influencers review your product and shout about it without needing to specify that the review was paid for by the brand. This was the case, whether the reviews were honest or not. After a while, the marketing association cut in with the moral code, highlighting the fact that such reviews and videos need to be labeled as 'sponsored'; which is why we saw the change in how influencers post on Instagram for instance. They have to adhere to specific rules – most of them anyways. But there is certainly still a lot of chaos and confusion around the moral side of things, which is why, we as brands and influencers really need to consider the moral code.
I think we will definitely see ad formats become more immersive too. We are starting to see it more and more shifting from 360° into the direction of VR. I think we are going to have to really take a look at how immersive content can entertain while also adding value – Entertainment is only the half of it.
Fun Fact
12. Finally, tell us one thing someone would NOT be able to find out about you from looking at your social media profiles?
I think the most interesting thing about social media is the fact that people's' personality doesn't come up until they are provoked via specific conversations like political interest or stuff like that. But me? I'm quite a transparent person and you can see that via my social channels. Although you might see it on my Facebook profile at the moment, I am a religious surfer and go surfing once a year with my best friend. I don't share it much, because that is my special place when I need to break away from work and everyday life.
So I guess you could say, I like calm places. It is funny that on social media you want people to think that you're living the good life, but me, I don't care about the good life. I just want a simple life. The simplest things are the ones I appreciate the most.
That's all for this week! A big thank you to our guest Social Media Director for WPP's agency, GTB, Fabrizio Rinaldi for joining in!
On the hunt for more brilliant insights? Check out our Soundcloud Channel where you can find our most recent podcasts!
---
You might also like
---
More from Experts Talk
---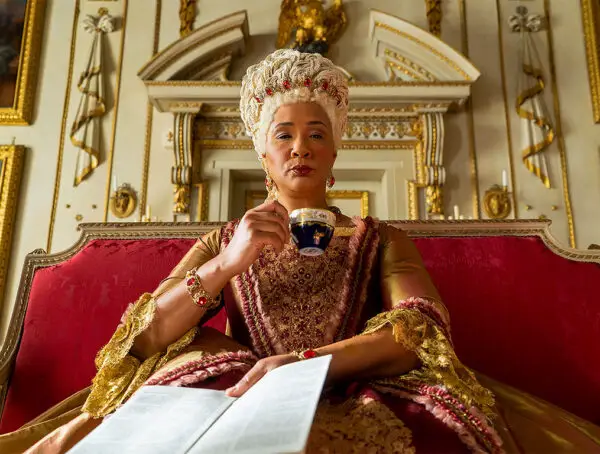 A new musical could soon come to life on TikTok, WhatsApp users are flocking to Signal and Fiverr will run …