Hello everyone and welcome back to our weely 12 Questions Podcast. This week, we're back in London catching up with not 1, but 2 fabulous guests. And they're here to pop the top, off live video!
So let's get started! Feel free to listen in or read along, this is an interview you won't want to miss!
Say hello to Sian Hainsworth and Sophie Kostrowski, founders of the industry's very 1st all-live agency, Live & Wired.
Hello Sian & Sophie!
So for starters, let's kick things off with how you both got started in the industry.
We've worked together for years in television and radio, but we've also worked individually in social media for brands – more like publications and media companies. And now, our masses of "live" experience have driven us to create the very first agency dedicated to producing live video for social media.
And even better – we aren't here to compete with other agencies. In fact, we work with them, as well as brands, to develop live content. Because, the reality of it is – a lot of people don't understand live. And that's where we come in!
About Social Media In General
1. Which is your favourite social media platform?
Sian: I'd have to say Facebook. Although it may be a common answer, I really enjoy the freedom it gives people to interact. And obviously, we are going to go back live right here. But Facebook's live capabilities enable a unique way to engage your audience in real-time, ingesting their comments, reactions etc, in addition to creating content that can be affected by what viewers want – and need – as an audience at that point and time.
Sophie: My brain wants to scream Instagram because it's constantly innovating, but what I really like is Twitter. I like the fact that you only have so many characters to say what you want to say. You have to be concise and genuine. No rants!
Sian: And off the back of that, Twitter is so much more accessible. More people can jump in and get involved. What starts small, can end HUGE!
Sophie: Personally, that's why I never vibed with Snapchat. Obviously, we do it and understand it as an agency, but I'm not a fan for personal activity.
2. What social media platform used most by your brand/agency?
Sian: One of our philosophies as an agency is to "be present across as many platforms as are relevant at the time," and "to be native."
Sophie: Being native is a BIG thing. Because what we often see is 'Head over to our Facebook channel…' goes against the WHOLE ethos of how Gen Z and Millennial brains work. So we try to create content that allows our viewers to ingest things that are happening across all of our relevant platforms – not JUST one.
3. In your opinion, what is the future of social media and what platforms will lead the way?
Sian: I think we are seeing the most interesting developments from Instagram right now. Facebook is heading towards becoming more of a home for video, and developing its Live capabilities. But Instagram is so interesting in the way it's changing – with the recent addition of voting, and in the future being able to pull other people into your live feed. It's just different and unpredictable.
Sophie: I think Instagram is going to be your "you never know what's going to happen" platform. Personally, I think Facebook is in danger of becoming a little t0o corporate. What we are finding, is that when brands decide to do live video, it's a normal video, set live. Live is broadcasting! There are tried and tested tactics that launched when TV first launched, and these are what live should be about. I mean there is a reason QVC receives 14.5million calls a year, right?!
Sian: That number is great right? If you actually think of what it means, its even more powerful. People have to do something physically, and pay money that they worked hard for, when they call to purchase a product.
Sophie: I think the success of live video on social media is the social element. So, for me at the moment, I think Facebook is a strong contender for the future of live video on that basis alone; because you can produce a higher quality live.
About Great Social Media Campaigns
4. Tell us about one social media campaign you liked most this year.
Sophie: I would say my favourite at the moment is Innocent Fruit Drinks. I know… so basic! But it's because we are seeing all of these brands; Pepsi and Dove, piss people off in these campaigns. I feel that brands are just putting their names to causes because Gen Zs want a cause.
Innocent Drinks are different! I worked at Crisis over Christmas and found more Innocent Smoothies available than people in the room, and you don't hear about that! So it's a brand that stands for something isolated from its marketing campaigns. This makes its supported causes genuine. And now, their product features these adorable knitted hats, in support of Age UK for The Big Knit. And I love it!
Sian: Mine may be a bit more of a PR campaign, but I don't know if you have seen the Ben & Jerry's campaign for gay marriage? In Australia, Ben & Jerry's refused to serve customers 2 scoops of the same flavour, until the marriage equality law was passed. I just thought it was brilliant! It's a really basic concept, but it's a really fun way of looking at it! I mean sure, it was a PR campaign, but at the heart of it sat social, because it spiked a conversation, and gave people and a cause and a voice.
5. What about the latest campaign your brand or agency was involved in?
Sophie: I wish I could tell you about the one we are working on right now, but #watchthisspace!
Sian: I might say the same as Sophie, but the content we did when we partnered with Gibson and Alternative Press Magazine, was my favourite so far. The content… and the results were fantastic, but…
Sophie: Yeah! So it was this rock magazine in the US that targets the younger generations. They are available globally, and this project was centred on the UK market. They gave us access to one of the smaller bands they work with, and the challenge we had, was to expand on the band itself, and create an 'event' that didn't centre on the band – but instead supporting content that kept the audience intrigued.
So we made the live video modular, with competitions that engaged both the band, and the audience, in exciting ways. Such as eating jellied eels and 'The Furnace' for example.
To hear more about 'The Furnace' and their fabulous collaboration with Gibson and Alternative Press, jump to 8:58. You can also watch the video below:
6. What is the most important thing brands and agencies need to keep in mind, in order to build a successful social media campaign?
Sophie: As yourself, can this be recorded? If it can, it's NOT a live video idea. And part of developing a live idea involves…
Sian: Fomo! When you create a live video, your viewers should always be experiencing Fomo. Because if they look away for one second, there are a thousand things on the internet that are interesting! It's all about keeping them engaged. You aren't just competing with other brands, you are competing with Game of Thrones, The Simpsons, CNN, etc. So we constantly need to be 'dangling that carrot."
Sophie: That's where our TV experience lends so well to this industry! (Learn more about their experience by jumping to 12:06). So, between us, we have 20,000 hours of on-air TV experience. There is nothing we haven't seen that can go wrong, and that we don't know how to deal with.
Sian: We need to be inventive, we need to be exciting with the content we have coming up, as we progress through a live video.
7. In your opinion, what is the most important KPI to watch during a social media campaign?
Sian: I think some people will disagree with me on this, but I think its engagement. Because, at the end of the day, if people are investing in your content by talking to you, they are going to stick with you. This increases "dwell time," and by engaging with you…
Sophie: It increases reach! So you've got them all! But I agree, I think engagement, because when people engage with you, they put their trust in you – and you get to learn what your ambassadors (your customers) care about. With a normal video, you produce it and cross your fingers –  whereas live, your engagement with people involves telling you what's what's next, how they are feeling, and what they want. So really, live video allows you to create something that is bespoke to your audience.
Their expertise doesn't stop here! Check out more of their brilliant insights into KPIs at 20:32.
About The Future Of Social Media Marketing
8. What will be the role of social media in the marketing mix of the future?
Sophie: I see social media has GOT to be the future! I mean, if you look at the statistics… kids aren't watching the 'TV box' in the corner, but they are watching Netflix. Which is why Facebook is shifting its focus to compete with the likes of Netflix and Amazon, and soon to make it possible to share while you watch content. So, I think we will see TV adverts stick around until the old school advertisers have aged out of the industry. I think that as soon as we start seeing more diversity, and more evolution in the advertising industry, that's when we will start to see social media being taken more seriously; because social media is the future.
Sian: It's all about content now. I mean, let's look at the subscription model. People are paying not to see adverts. Therefore, the future is social, and its content. And really, they are the same thing now.
Listen in why they think the future is definitely content and why or why not they like being advertised to at 25:37.
9. What would you say the biggest obstacle is in the field of social media marketing?
Sophie: The biggest obstacle is outdated thinking! And I'll be completely honest, look at Instagram and all of the changes it has gone through over the past few months – not to mention, the war with Snapchat. And while all this is happening, we still have people running things who's only link to Snapchat is the fact that their 13-year-old son has it.
It all used to be a lot easier. You used to only have a few outlets, you create your content, and you put it out there, and your brand will do well. But now what needs to happen, is there needs to be a lot more trust put in people who specialise in certain areas. I think people need to be able to say: 'I don't get, that and that's okay.' Therefore, the biggest challenge for social media, is that people aren't evolving as quickly as the technology is. And I think what we are seeing with social media platforms is, some are becoming leaders. Others become followers.
Sian: Yeah exactly, the Instagram and Snapchat war illustrates that perfectly. Snapchat was kicking ass, and then along came Instagram and innovated on something that Snapchat calls its USP. So, Instagram streaked ahead! Moral of the story: Don't become a Myspace, Snapchat. Or – god-forbid – a Beibo!
Routine might be comfy, but it's not propelling you forward. We are all guilty of this. But we have to remember when something is working now, but while that's working you NEED to be looking ahead! And obviously, that is an uncomfortable place to be in, because you need to constantly feel like you're behind. The second you get comfortable, you are not leading.
Catch their thoughts on the Ice Bucket Challenge and more at 32:10.
10. If you had to give one piece of advice to someone has just started in the industry, what would it be?
Sophie: Don't be an ass. You've got time, and you don't know it all just yet. Be nice to people. And appreciate all the small goals, because they all add up! Every opportunity I have had in my career, has come because people know I work hard, and I am pleasant to work with.
Sian: I would say, network, network, network; keeping in touch with absolutely everyone because you never know where your next opportunity could come from. With that said, network from a genuine place. It'll create a better environment for you and your career, because the industry really is a community.
11. In your opinion, what is the ad format of the future?
Sian: So the ad format of the future for me, is live video. It provides a two-way conversation. It's unique…
Sophie: And because live is the only way you get social with video. We know that video is something we like, and that we are social people, but a flat video does not, and will not, integrate the way that live video does.
Sian: Absolutely, its all about engaging audience in real-time. We no longer want to be spectators – we want to be a part of it. And that is what live can offer.
Fun Fact
12. Finally, tell us one thing someone would NOT be able to find out about you from looking at your social media profiles?
Sophie: I spent 4 years of my childhood living in Uganda from 12-16. And while there, I decided I was going to become Jane Goodall, starting my own animal sanctuary that consisted of a chicken that sat on my shoulder and pooped down my back, a duck that HATED me, a rabbit, and all sorts of random animals that I found. But the best part of it was, I ended up getting the chance to volunteer at the zoo! And it was still the days that you could look after baby orphaned chimpanzees!
Sian: Well, I'll stick with animals as well! You've inspired me. I am terrified of butterflies… and that's it!
Listen in at 1:00:18 for Sophie's hilarious story of Sian's butterfly phobia!
---
You might also like
---
More from Experts Talk
---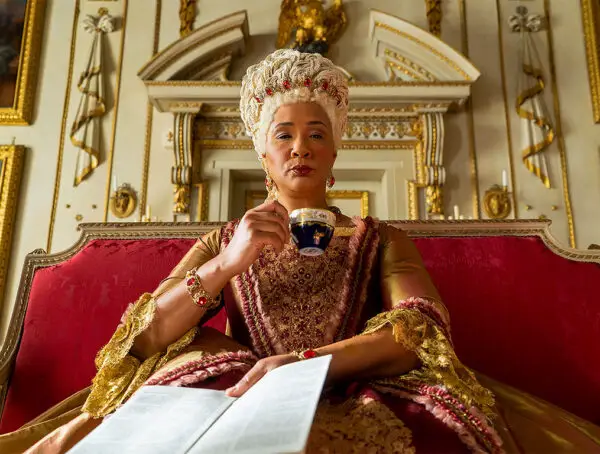 A new musical could soon come to life on TikTok, WhatsApp users are flocking to Signal and Fiverr will run …