So, you know all of that fabulous insight we have been giving you throughout the year? We bring it to you straight from the experts themselves, providing you an inside look at what the people of the industry have to say. Today, we are taking it a step further!
Here's an early Christmas present… Well, two actually! Welcome to the 2018 prediction version of our 12 Questions Interviews. There's no podcast today, but that's okay! We'll be featuring some of your favourite guests, talking about what they foresee for the year ahead.
We will be following up with an additional 'Key 2018 Trends' as well, so stay tuned!
2018 Platform Predictions
So what can we expect from the likes of Facebook, Instagram, Twitter, Snapchat, LinkedIn et al? Well according to, Michaela Alexis of Grade A Digital, this may very well be the year of LinkedIn. She believes that in 2017, we only saw the tip of the iceberg. 'LinkedIn has is THE platform for professionals – not just job seekers. And in terms of what she thinks is next, well, it can be as obvious as the further development of video. Maybe a live video feature? Or native video for business pages? Or, as complex as owner Microsoft, incorporating more AI, merging Skype into messenger, or even developing tools to attract influencers.
But that's not all. Co-Founder and Head of Content and Creative at Confirm/Deny Goldie Chan, believes that 2018 will host more 'Disneys'; new platforms and sights will develop surrounding owned content i.e. Disney's may soon be breaking away from Netflix.
Speaking of Netflix, Social Media Strategist for FrieslandCampina, Pollyanna Ward expects the learnings from Netflix and Spotify's algorithms to become more mainstream, enabling the industry not only to see the power of machine learning, but to apply more of a focus on it, to better personalise our experiences – and benefit in our everyday life.
As for 2017 platform innovations, Founder and Chief Creative Officer at TBC London, Jon Burkhart thinks Instagram Stories aren't going anywhere. In fact, he thinks their ephemeral nature will only add to their addiction in 2018. Platforms on the move? Well, Yes Theory's Co-Founder and social media influencer, Matt Dajer believes that 2018 will house a drastic growth for app Musical.ly, that may lead to the overtaking of Snapchat's audience! Yikes!
As for social media content management platforms, CEO and Founder of ContentCal, Alex Packham hopes to see companies continue to try new technologies when it comes to managing their social media. "There are so many providers to choose from, so putting together 'technology stacks' for social will become more and more important over time." And, who knows… maybe 2018 will be that time?!
2018 Editorial Content Predictions
Very much like the platforms themselves, the content across them is constantly evolving. Director of Impero Michael Scantlebury is quite adamant that our content will "move away from long-form storytelling, and into micro-stories, or into a more "editorial view" of content creation. We're already seeing Bon Appetite Magazine and other brands create video content that can be told completely in Instagram stories, and I think that that's the way branded content might be moving."
According to Michael, we're even seeing the effects on the traditional British Christmas ads; moving away from tear-jerkers into shorter punchier stories (Toys 'R' Us is a good example of this).
Even Pepsi's 'oops' is having an effect on advertising. So much so, that he believes: "We may even see an end to 'empowerment advertising' or 'goodvertising' (or whatever stupid name it's going by these days), as most of the inclusive messaging / body empowerment stuff has just become the norm, and getting it wrong will land you in hot, hot, hot water."
Additionally, Head of Social Media at TBWA Paris, Jacquelin Guillaume-Duverne, thinks that when it comes to content, 2018 will be all about "moments planning," putting a spin on the industries favourite saying… "Content may be king but context is KING KONG!"
And according to Alex Packham, strategic planning will play an even bigger part of content than EVER before!
Stay tuned for present #2 coming to you soon… Key Trends 2018: Expert Edition!
---
You might also like
---
More from Experts Talk
---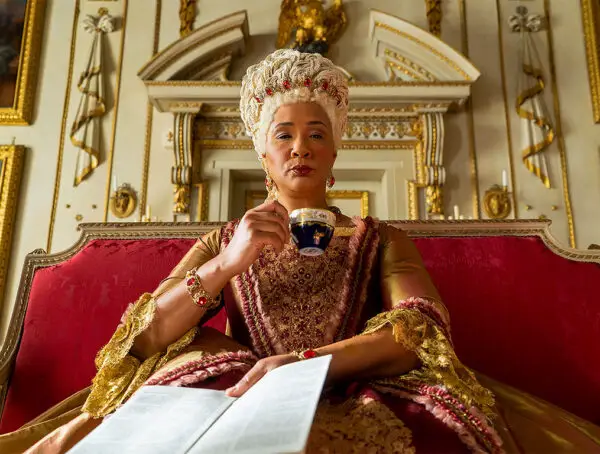 A new musical could soon come to life on TikTok, WhatsApp users are flocking to Signal and Fiverr will run …