Social media and the campaigns that drive brand success, are nothing without the people who make things happen!
Each week we profile one innovative industry executive and get them to answer 12 questions. Then, we share their insight with you!
This week I had the opportunity to catch up with one of our panelists from "Beat the Buzz" in April, Digital and Social Media Manager at Mondelez International, Pollyanna Ward!
Hello Pollyanna!
As Linleigh said, my name's Pollyanna, but I've been on social media as @Pollage since the MySpace days. I studied at the University of Nottingham: won Student of the Year for services to the Students Union with social media, ran a Guardian Award-winning blog, set up my own business, and finally graduated and landed in London ready to learn. I'm currently the Digital and Social Media Manager at Mondelez International, working on strategy and creative for the biscuits category, for UK and Europe. I've just finished up the Oreo campaign for which I created the Snapchat lens for UK and France. Users who emailed in their Snapchat videos had the chance to appear on the big digital screens at Piccadilly Circus; a media first for Oreo and Mondelez.
About Social Media In General
1. Which is your favorite social media platform? (please briefly explain why)
Instagram. It's the app that still has such a big community feel in comparison to other platforms. I've met many London friends through the app and it's simple feed makes for a great user-experience. From a brand perspective, it has the biggest ROI for investment, so your ad spend is worth it.
2. Which social platform is used most by your brand/agency?
Facebook. It has the best targeting options, the audience size for us to scale our content, and the various ad-buying options to allow us to optimise our creative and ads towards business objectives.
3. In your opinion, what is the future of social media, and which platforms do you think will lead the way?
The future of social media is a pretty big question. It will continue to evolve, and people will expect things they actually want, just to be given to them. Social media's biggest pitfall for brands is that so many forget that people aren't on Twitter with the intent to purchase, so why force a customer to make a buying decision? Social media is the place to put your best, high-quality content, and the more data we get, the more targeted and efficient our marketing strategy can be. For me, social media needs to work more closely with other digital and traditional platforms.
It's still hard to measure offline sales uplift as a direct result of an Instagram ad for example, but the link up with Dunhumby and Facebook, will lead the way in this area. Social media isn't about getting people to comment back on your brand's video, it's about planting your brand in their head, then keep it there until they do decide to make a purchase.
If you like our stories, there is an easy way to stay updated:
Follow @wersm
About Great Social Media Campaigns
4. Please tell us about the one social media campaign you liked the most this year.
At the moment, it's all about the Crunchie Snapchat lenses for me. I know there have been others – Deadpool for example was fantastic, but Crunchie have utilised a platform with a very hard-t-reach audience, with a very catchy tune and brilliant face-morphing for their lens.
5. What about the latest campaign your brand or agency was involved in?
Oreo's Open Up campaign was a massive success. We used social media to increase brand awareness, and to scale up our experiential activity. We recently used 8 drones, dressed as Oreo cookies, to excite customers as they performed a choreographed routine. This activity was amplified on social media and DOOH.
6. What is the most important thing brands and agencies must keep in mind, in order to build a successful social media campaign?
It's about strategy, and not tactics. Strategy allows you to create an entire social media campaign that lives on the platform. From there, you can tie in other important aspects of your marketing strategy, such as PR, experiential, sampling, TV, etc. Too many brands jump on the latest buzzword, the latest platform, the latest social media update, because they think it will get them noticed. If it's not relevant to your brand, and it doesn't have the data to support that your audience is there, then it's a huge waste of time. Social media isn't about getting customers to talk to you. No one wakes up in the morning to check if their favourite chocolate bar has tweeted them. So, scale up for mass reach and drive penetration!
7. In your opinion, which is the most important KPI to watch during a social media campaign?
Reach. You want to be seeking out those lighter buyers, build your audience, and spread your message. Increased sales and recruiting new shoppers doesn't come from chatting back to everyone that has *already* made a purchase.
About the Future Of Social Media Marketing
8. What will be the role of social media in the marketing mix of the future?
Social media is about amplifying your brand's message and enriching your customer's experience of your brand, by being relevant to them. Social media gives you the tools to target and scale your content, and it will slot in very nicely with VOD, OOH, PR activities etc.
9. What would you say is the biggest obstacle within the field of social media marketing?
It's not necessarily an obstacle, but without a budget, your content is wasted.
10. If you had to give one piece of advice to someone who has just started out in the industry, what would it be?
Don't talk about 'organic reach'.
11. In your opinion, which is the "ad format of the future"?
Video.
Fun Fact
12. Finally, tell us one thing someone would NOT be able to find about you from looking at your social media profiles.
I've got a bunch of tattoos and piercings. I'm really into body art.
So there you have it! Short, sweet and brilliant as ever!
---
You might also like
---
More from Interviews
---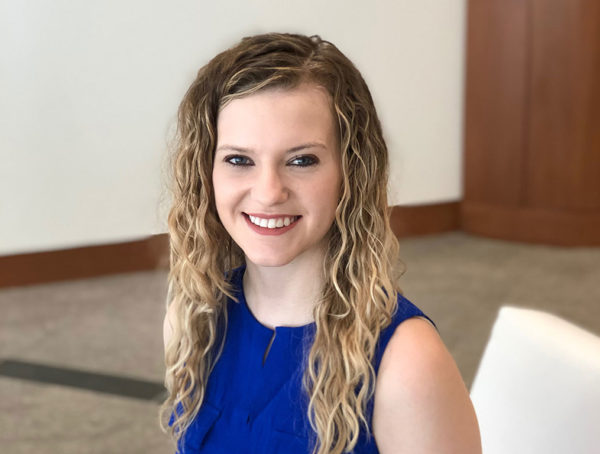 Please welcome this week's 12 Questions Expert Spotlight guest, Social Media Marketing Manager at Forrester (SiriusDecisions Product Line), Claire Kennedy.