We know that social media and the campaigns that drive brand success are nothing without the people who make things happen. But what about the food?!
Yes, the food! For you all of you foodies, this week I would like to introduce you to a fellow foodie, and brilliant social media mind – Head of Social Media at Just Eat, Rachel Kneen!
So let's get to it! Shall we?
Hello Rachel!
Working in the industry for about 8 or 9 years, Rachel started when social wasn't even a thing. Graduating with a degree in Business & Marketing, she entered into her first job only to be presented with the challenge of marketing with zero budget – boosting her into the world of social media.
Kicking off her experience with Twitter, she soon found herself really passionate about it. So much so that even when she was meant to do other things, she gravitated towards social media. So she did what was natural. She joined the agency world, where she took on social media taking on a role as a studio planning role incorporating a number of other channels in addition to her love, Twitter. And then, three four years ago that she moved to O2 where she used headed up all the devices campaigns.
So, that takes us to the present, where nearly eight months ago she joined Just Eat to take the lead on all of their UK social media. Did I mention she's a foodie?! Perfect fit right?
About Social Media in General
1. Which is your favorite social media platform?
While she is a big fan of Instagram like the rest of the world, she really enjoys the little niche platforms because each platform has its own purpose. One of her favourite niche platforms? Spoken like a true foodie, she loves Foodspotting because who doesn't love to look at pictures of food to help inform a fabulous choice of a meal?!
2. What social media platform is used most by your brand/agency?
At Just Eat, Facebook plays a large part in their social media activity solely based on its consistent delivery of the most commercial value. Because, let's face it, Facebook doesn't just mean Facebook. It means that and so much more! Not to mention the fact that it's quite possibly the only channel that can work across the whole of the customer life cycle. There are a lot of opportunities that come from that alone. And the data… how do you compare it? Facebook's Audience Network, is a game changer. The data that comes in from the platform and its subsidiaries is unprecedented! It is consistently the best value for your money.
3. In your opinion, what is the future of social media and what platforms will lead the way?
Let's just pause a moment while she retrieves her crystal ball… chatbots! She sees chatbots making an impact on the industry in a big way. And at Just Eat… they already have one to be proud of! Go ahead and search Just Eat UK on Messenger.
Having launched it last September, they are well ahead of the trend helping people across the UK 'Find their Flavour' the new branded tagline that inspired the bot. And guess what? 40% of their customers that engage with the bot convert! What other bot can say that?!
The one question remaining: 'How do we scale it and personalise it even more to user needs?' And that's a challenge Just Eat is currently exploring.
Personalisation will play a huge role in the future of social media, but what does it mean? It can mean everything and nothing all at the same time. Instead, the questions we should be asking are: 'Is it relevant?' Or is it, for Just Eat, hyper-localised? Which is a unique challenge they face as a business. At the end of the day, our users only care about the restaurants on their street that can deliver to them. So that 'hyper' allows Just Eat to pinpoint your location and present you with relevant suggestions. Keyword… relevant! And that is thanks to the elephant in the room… data. You know that thing that people don't like to share with companies? But at the end of the day if it is a means of giving you relevant and valuable information it's a win win for all involved.
How we are bringing AI and people to a different space, is interesting! In the future websites won't be explored because people will have the information they need instantly.
About Great Social Media Campaigns
4. Tell us about one social media campaign you liked most this year.
While it has been the most challenging year in social media in terms of cutting through the noise, the one thing we are starting to see is that the best campaigns and best content comes from somewhere really real and authentic. And the one to do it? 'The Fearless Girl' campaign for International Women's Day. 
It permeated all the layers of PR, Marketing and Social Media making it innately social because of the statement: Gender equality. We can get so caught up as social media professionals creating little GIFs and Memes and completely miss the point of social; it is to be shared and hold a meaning. With a $7.4 million dollar earned valuation though… that one takes the cake! It's such a golden nugget. Experimental briefs with an impact like 'The Fearless Girl'… it's just one in a million.
5. What about the latest campaign your brand or agency was involved in?
High quality is not something the world sees of Just Eat, and why they wanted to change the conversation. By taking people's opinion of delicious and putting a fun spin on the social psychology of words their 'Eat Your Words' campaign was a huge success!
Their inspiration? The brilliant Roald Dahl, writer of BFG, and creator of words!
Hatching new bizarre, 'delicious' words -definitions, phonetics and more included, all around Just Eat food popping up all over was things like: "This pizza is oozacious" OR "This burger is chewmongous". And people loved it encouraging them to create their own words, but more importantly change the perception of Just Eat's food; making it delicious!
6. What is the most important thing brands and agencies need to keep in mind, in order to build a successful social media campaign?
In social media it is so easy to fall into the habit of driving number only… because data hat on, Rachel would be doing direct response all day every day. But interestingly enough when Just Eat runs great engagement campaigns, their Cost Per Order (CPO) is actually higher than that of direct response.
CPOs play a large part in determining success at Just Eat. And of course this metric is different across all industries, but it isn't always an overnight thing. It's a process. And it may even inspire more action to be taken further down the line of a campaign, but it's when the creative and media marry up with interaction that's the approach that works best!
At the end of the day there is more than just creative that goes into a great social campaign. In fact, she is a strong believer in the media first approach. That's how Just Eat does it, and it works. Great creative will happen off the back of that. Sometimes it's just about trusting your gut.
That said, brands can also be guilty of saying their 'audience first' without the actually considering their audience. It is all about turning the 'audience first' concept on its head and thinking: What do we want our audience to think of us? What do want to say? What do they need from us at this moment in time? Do they to love us as a brand? Or do they need takeaway because it's Saturday night and they're hungry?  When you consider your audience, their needs and bring them to the forefront that is when the best work happens.
7. In your opinion, what is the most important KPI to watch during a social media campaign?
In terms of Just Eat, CPO is the big one. It may not be the same for everyone and people may disagree. Maybe even a blend of that and reach, but with the rich data within social, it really needs to be a blend of everything. that I always look blend of everything. Therefore, it's really hard to pinpoint just one. But of course it all depends on where your customers are in their journey and what they need. If you do only call out one though make it relevant to what you are trying to achieve and make sure it's accurate.
8. What will be the role of social media in the marketing mix of the future?
Social media has gone from strength to strength. And brands and agencies are consistently seeing investments in social more and more. It's just incredibly important, and the impact it has had on creative across other channels as well is just fascinating.
At Just Eat their social creative leads other channels rather than the typical above the line (ATL) channels because it comes from a more, authentic place. So social media's influence across the mix is interesting and is more and more in the investment in social. the both of course you created both side to sort of spend the people are putting into social as well.
9. What would you say the biggest obstacle is in the field of social media marketing?
Attribution. There is always means but… Just look at Visual IQ who were one of the first third party providers to really analyse post impression data on Facebook and… that was a really exciting day! When you can get proof that what you said to people works and was proven via a cross attribution model… Happy days!
Also, all channels should really talk together and form a cohesive message.
10. If you had to give one piece of advice to someone has just started in the industry, what would it be?
Five years ago, the advice was always just write, just blog. Use everything you can, but it's time to change that. The younger generations are so in tuned with what is going on in the social space that, that advice is really irrelevant anymore.
Of course, starting off you will do a lot of copy, so it still is relevant in a sense, but don't just know how to write good copy, know how to analyse it and understand why it performs the way it does in the real world. Just get stuff out there and really champion it all while keeping in mind that you shouldn't just write to write. Think about what you are interested in, who else might be interested, as well understanding the construction and format of it across platforms. The analytical hat is always a good hat to have in social.
11. In your opinion, what is the ad format of the future?
Canvas is one of her favourite formats as it provides a real tangible, hands-on element to your content; all things creative and brilliant really. However, unfortunately it is still the link posts that drive the most traffic. And that is what frustrates me… because the customer journey really needs to be at the forefront of your campaign and things like chatbots make that easier and enables your customers to really interact / get involved.
The big undetermined question though… should an ad look like an ad? She thinks so! On Facebook anyways. Why? Because there is still a role that brand and influencer marketing have to play. Instagram on the other hand seems to be the only platform that trumps that card making heavily branded branded content not a thing.
Fun Fact
12. Finally, tell us one thing someone would NOT be able to find out about you from looking at your social media profiles?
As a social media person, her life is on social – not heart and soul but fun fact… she LOVES Harry Potter and I thought she was going to launch at me why I said I was never a big fan! Haha. On a side note, Instagram Stories and Rachel… they are kind of her new toy! #WatchThisSpace.
That's all for this week! A big thank you to our guest! On the hunt for more brilliant insights? Check out our Soundcloud channel!
---
You might also like
---
More from Experts Talk
---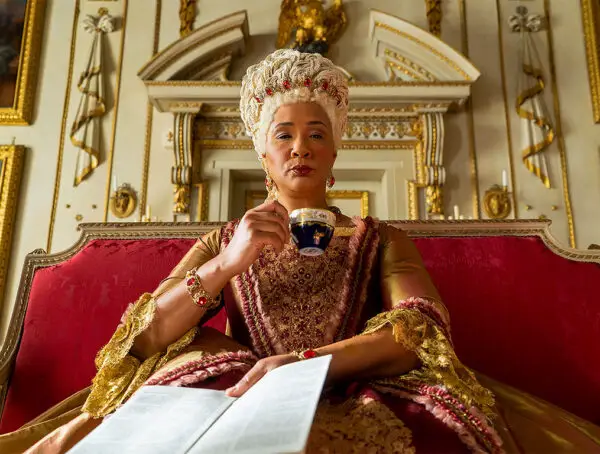 A new musical could soon come to life on TikTok, WhatsApp users are flocking to Signal and Fiverr will run …