How much time do you actually spend on your couch? The Couch Potato App can help you find out.
Couch Potato is a new app that tracks how little you move every day. You've heard of step-trackers, fit-trackers, calorie-trackers, but this is the world's first sit-tracker. Do you want to hear something even better? Count Potato doubles as a game as well, so the more you sit, the more levels you advance and redeem awards. Talk about some next level chill session.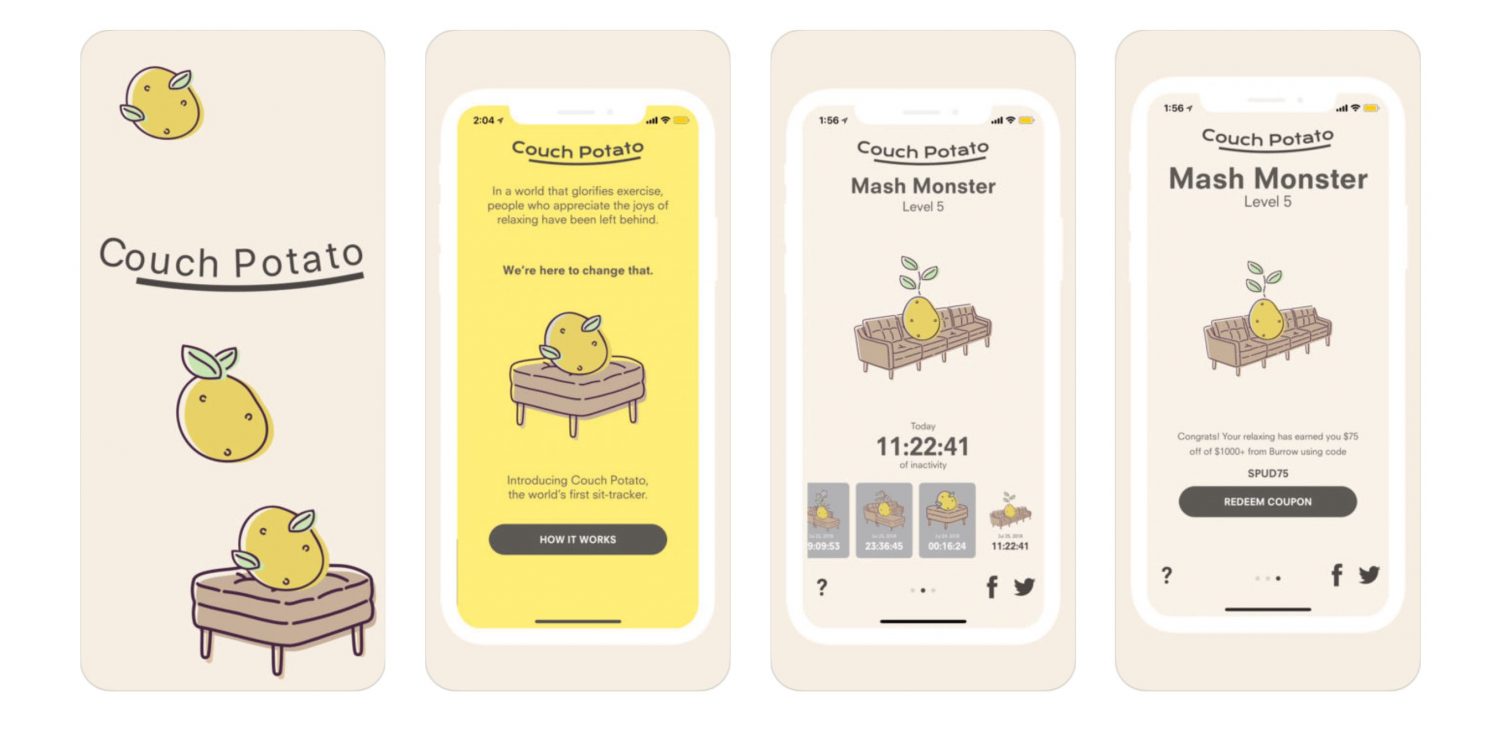 Starting at the very first level – "Tater Tot" – you can go all the way up to… wait is that an AD?
Burrow, the sofa company is behind this brilliant, first-of-its-kind campaign, which lets users track how much time they sit on their bum doing absolutely nothing. If you caught yourself thinking that this is the stupidest idea ever, then we guess the company has successfully got your attention.
You're not the only one. Users in the App Store are already raving about this little masterpiece of marketing, and we agree with them, too. Here's an intelligent piece of advertising offering a witty plot twist to the fitness app craze.
You can download the app here.
---
More from Featured
--- TIkTok is pulling the plug on TikTok Now, its BeReal clone, a little over nine month after it was first …