Which is your favorite romantic movie? Mine is The Bridges of Madison County because of this dialogue: Francesca asks Robert "You really don't need anyone?" and he answers "l think l need everyone." And you realize how lonely he is. "l love people. l'd love to meet them all."
Yes, people are lovely. Yes, just like Robert, you want to meet everyone. Or at least have them meet your business/website/ social media profile. But trying to meet everyone will leave you lonely. By the way, I am done writing about the movie and love. Now it's all business.
First of all…Who do you want to meet?
Every business needs a buyer persona(s). This is not just another trendy buzzword. It doesn't matter whether you are selling a service or a product, you need to know who you are selling to. Everything you create and design should be tied to your buyer personas. You need to keep your personas fictional but in the same time- realistic. You need to be able to tell their stories, to predict their behaviors – the "why" not the "what – and know their demographic information. You need to know where they spend their time online.
Now that you know who you are looking for, you can actually go online and check…
How your real followers and customers are describing themselves
Do some reasearch. Examine how your followers are describing themselves and what they are tweeting about. Followerwonk is a great tool to help you out in the pursuit of reality-over-fiction. Check out their bios: in those 200 characters you can find all the valuable insights you need for your buyer personas. Use the information real people are providing.
The bio word-cloud in the report gives you insights on how your audience describes itself. Use this resource of information to adjust your marketing tactics and customize your content.
The bio word-cloud in the report gives you insights on how your audience describes itself. Use this resource of information  to adjust your marketing tactics and customize your content.
When is your audience most active?
We all know how ephemeral posts are in our newsfeeds. No matter which is your prefered social media channel, posts have short lives: make them count. In order to deliver the right content, you need to know the right time. There are quite a lot of tools that can help you out. If you are already logged in Followerwonk, you can use its reports.
Why should they listen to you?
Because you said so? Find out who matters and let him/her say so. Finding the influencers that matter to your buyer persona will save you time to reach them. And the best part: they are not fictional. They are real people! You can use tools like BuzzSumo to find influencers (bloggers, journalists, regular users) on Twitter and check what type of content they are sharing.
By the way, Tony Zambito is the one with the neat definition: "Buyer personas are research-based archetypal (modeled) representations of who buyers are, what they are trying to accomplish, what goals drive their behavior, how they think, how they buy, and why they make buying decisions." Later he adds to this definition where buyers buy and when they decide to buy.
Which brings us to our last question…Yeah, you know which one is left…
What content do your buyer personas want and where they want it?
Yes, here we mention the social sites your buyer personas are most engaged with. This can give you useful insights not only about their interests and how they spend their time online, but also what type of content they would be interested in. Tell me which is your favorite social media channel and I'll tell you what content you would be interested in.
You want real people to love you? Create awesome content that would engage your fictional buyer persona. You don't need everyone to be happy and feel loved. You just need the right one.
Mila Staneva leads a team of Outreach Coordinators and runs community building for Hop Online: an SEO and search marketing agency. She enjoys being social both on and off line, but it might be easier to find her on Twitter and Google + than in Bulgaria.
Related Stories:
You might also like
---
More from Experts Talk
---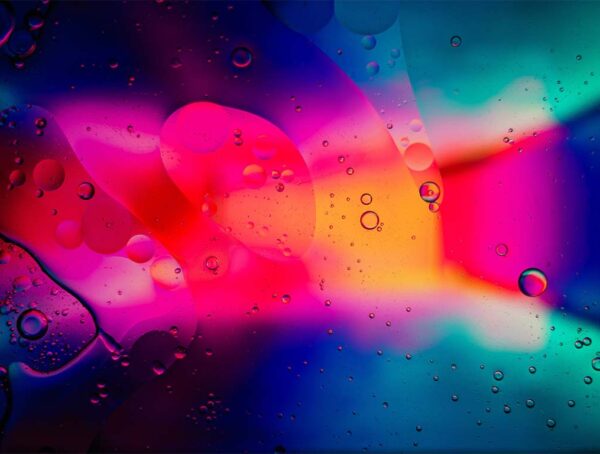 In this month's experiment, we set out to find out whether adding custom alt text on Instagram posts improves reach.