Knowing which social media will work for your business is like forecasting the weather. You have all the information and data you need in hand, but many factors can make your best predictions go wrong.
Why is is it so? Because we are dealing with humans. And humans follow trends. And trends change, sometimes very quickly. Nevertheless, there are some basics that can save you from doing it all wrong and help you choose the right platforms for your business.
There are thousands and thousands of social media platforms out there. Most of them are very targeted and answer to the needs of very specific niche. Others are just pointless. For the purpose of this post, we will consider the 6 main social media platforms nowadays and see what each of them has to offer to help you decide whether you should establish a presence on them, or not.
Pinterest is the "visual" platform by excellence. It is all about discovery through images and it is one of the leading platform for traffic referrals.
The audience is mostly women (68%) but its 70 million active users can be a great communication opportunity for your business, especially if your core activity is built around Home Decoration, Fashion, DIY, or Cooking.
Here are some tips for you to make the most of Pinterest: Increase Your Pinterest Engagement by 216%

Twitter is an ongoing conversation that, like text messaging, has become widely popular. Unlike Facebook and other social media platforms, where people can choose what to look at on your site, or respond later, Twitter is more "in the moment." The fact is that almost 6,000 tweets are posted every minute!
With 560 million active users, Twitter cannot be ignored and your business could greatly benefit from its presence on the micro-blogging platform, especially if your business is located or turned towards the US!
And here are some great tips to boost you presence on Twitter: Twitter Success – Be Human, Forget Vanity

Facebook is one of the most powerful social platforms in the world. It's size alone is a positive for any business, because you can assume most people are on it. Indeed, Facebook is the largest networking site and counts over 1 billion active users.
Unlike Twitter, you can choose what to look at and what to share. This gives businesses more opportunities to represent themselves in various ways. Facebook is about a long-term commitment and building relationships, although there's some immediacy as you can reply directly to people's comments or questions.
Facebook counts over 2,5 billion updates shared on its platform every day and this is a chance you do not want to let go. Where else on the web can you get so much exposure?
Check out this tips to boost engagement on your Facebook posts: 10 Tips to Write Engaging Facebook Posts [infographic]

Instagram is probably the best platform to reach teenagers and more generally all people that love a good image, Yes, because Instagram is all about photos, and more recently short videos!
Its 150 million active users represent the largest image-oriented community on the Internet and brands have been largely taking their spot on the platform, especially thanks to good hashtag strategies. If your business has some great photos to share that can broadcast your products and services, then you ought to consider Instagram.
Check out what worked best on Instagram in 2013: In 2013 Instagram Was All About Love… and Bieber

Google+ is the social network built by Google, and just this might make you want to consider it. Why? Because Google will always support and give the advantage to its own products. This way everything you put on Google+ will help your business get more visibility on Google, you know, the number 1 search engine.
Google+ may only have 400 million active users now, but it is the fastest growing social platform at the moment. So since one cannot predict the future, not joining Google+ may be a decision you will regret later.
For a head start on Google+, we have some great tips: 3 Tips to Boost your Google+ Presence

LinkedIn is the consummate networking site. Even before the term "social media" became fashionable, we had social networking, and that clearly defines LinkedIn. It's a way of growing connections in the business world and utilizing them as necessary.
Linkedin offers the stronger penetration among people aged 35+ and its 240 million active users are a great pool of partners and consumers to spread a serious image and a lot of awareness for your business.
And here are some valuable tips for you to grow strong on Linkedin: Boost Your Engagement on Linkedin by over 300%

Now have a look at this nice inforgaphic by Leverage, which offers a very nice way to resume all this information:
What social media platform do you prefer or use the most for your business?
Related Stories:
You might also like
---
More from Experts Talk
---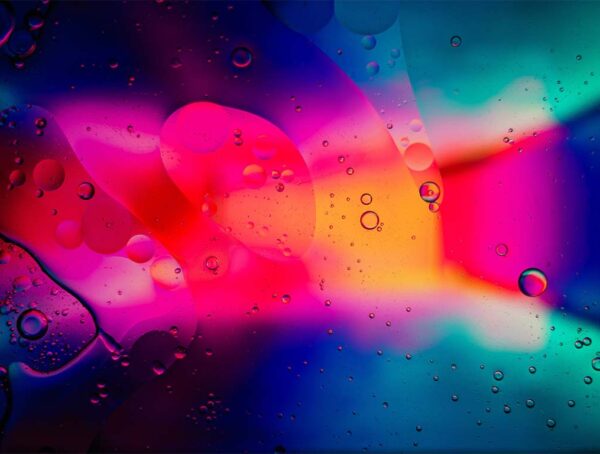 In this month's experiment, we set out to find out whether adding custom alt text on Instagram posts improves reach.