Snap has updated its Lens Studio desktop app with 14 new Landmarkers, six new facial templates, and an interactive tour for new users.
Only weeks after Facebook announced that its Spark AR Studio is moving out of beta, allowing anyone to create and publish Spark AR effects on Instagram, Snap is following a similar strategy to bring easy AR creation to many more creators, with the motto: "Anyone can be a Lens Creator."
With the latest update of its Lens Studio desktop app, Snap is bringing a range of features that will appeal to different creators – experienced in 3D modelling, or not.  The update includes Landmarkers for 14 new locations around the world, six new facial filter templates, and an interactive tour for users who have no previous experience with the app or AR.
Landmarkers
Snap introduced its Landmarkers AR Lenses back in April, bringing some of the world's most well-known landmarks to life. The first batch included The Eiffel Tower (Paris, France), Buckingham Palace (London, UK), the Capitol (Washington DC, USA), the Flatiron Building (NYC, USA) and the TCL Chinese Theatre (Hollywood CA, USA). The feature was part of  Lens Studio's upgrade 2.0.
The latest update brings 14 new locations:
Arc de Triomphe (Paris, France)
Astronomical Clock (Prague, Czech Republic)
Brandenburg Gate (Berlin, Germany)
El Castillo (Chichen Itza, Mexico)
Galata Tower (Istanbul, Turkey)
Gateway of India (Mumbai, India)
Leaning Tower of Pisa (Pisa, Italy)
Natural History Museum (London, UK)
Neues Rathaus (Munich, Germany)
Qasr Al-Farid (Mada'in Saleh, Saudi Arabia)
Great Sphinx of Giza (Giza, Egypt)
Statue of Liberty (New York City, USA)
Taj Mahal (Agra, India)
Tower Bridge (London, UK)
Lens Templates
With the update to version 2.1.0, Snap has also added six new facial Lens templates, bringing the total to around 46 options:
Finally, Lens Studio now also features an interactive new user tutorial – a step-by-step tour that makes it easier for anyone to create their first Lens.
Since Snap launched Lens Studio back in 2017 over 500,000 Lenses have been developed, and constant additions like these make it easier for brands and individuals alike to create their first AR experiences.
You can download the new version of Lens Studio here.
---
You might also like
---
More from Snapchat
---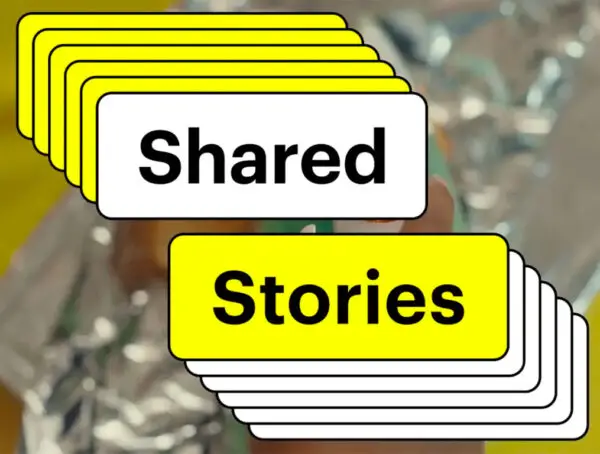 Snapchat shared stories will let users who have been added to custom stories invite their own friends to contribute. Custom Stories …