Twitter is great, especially when you have followers that is. Of course, it is not and it never will be only about the number of followers you have. It is about engaging with a community of users who are interested in what you do and what you have to say.
Nonetheless, you need followers to be able to have some kind of impact with what you share on Twitter. Many will tell you how you should pay to promote your account or that tweets with images get more engagement, etc…
The one truth, is that getting good Twitter followers takes time, yes, but it should not be about investing money. It should only about showing who you are, what you do and how much you care for the people who follow you.
A little over a year ago, our Twitter account was not a very active one. Back then we had failed to understand the value of the medium. We did not have a strategy for Twitter and our updates were almost only about announcing our new blog posts.
But we soon realized how important Twitter could be for a business like ours. Getting followers not only meant we could get a higher level of engagement, it also meant that more people got to see our content and share it among their network.
Over the last 12 months we gained an average of 100+ new followers per month, going from 445 to over 1800 followers. Of course, we did this without spending a dime nor being ultra creative. We did not take much care about sharing tweets with images nor did we intensively research the right hashtags to use.
Here is a peek at how our number of followers grew over the last 12 months (we took 5/10 as a starting point):

We simply engaged with our followers, create conversations, bring value and show our followers they are more than just that: they are people we want to talk to!
Show appreciation
This is maybe the simplest, yet most powerful tip. And the best thing is that it does not even apply to Twitter only, you can literally use this in your everyday life: show appreciation.
People care. They care about what you do, they care about your brand and business. They don't show it often, this is true, but when they do – everytime they do – you should acknowledge it.
This is what we did on our Twitter account:
Favourite all the tweets that mentioned our brand
@reply to every tweet that mentioned us
Take away: Whether it is a positive or negative feedback, or just a simple "via" mention, people will love you for taking the time to thank them or tell them that their issue matters to you.

Share interesting stuff (from others)
No matter how cool you are, the world does not turn around you. People will follow you because they like what you are saying, but also because you share interesting stuff from others as well.
By retweeting cool things other accounts share, you will show that the most important is not always what you say, but what is going on in your industry. You will also get noticed by the accounts you are retweeting from, often translating into them following you and even retweeting your own stuff to their followers. Talk about win-win!
Another thing you can do is to simply tweet stuff you like, stuff you have seen on the Internet, even if it does not have a direct nor obvious link with your business. Followers are people, they care about more than one thing. If you share interesting information that provides value to them, they will love you for it.
This is what we did on our Twitter account:
Retweet interesting updates from other accounts in our industry
Use Buffer "suggestions" share more than our own stuff and expand our horizon
Take away: As much as your followers love what you do, they also care a lot about other things. Give them as much as you can of everything they care for, and they will love you more than anyone else.

Engage in conversations
Twitter is all about conversations. This is why the platform based its search on #hashtags before every other platforms did. There are conversations about your industry and your brand happening right now.
Should you not be taking part in them? Not only because this will give you the opportunity to "control" the conversation and know what your consumers say about you, but because they are kind of expecting you to do so anyway!
When people talk about you or things that matter to you, it is because they have something to tell you. Most of the time, they think it is better to say it to their friends or followers, rather than with you directly. It is your job to find these conversations and get involved.
Once you do so, people will know you exist, most likely follow you, and start listening to what you have to say!
This is what we did on our Twitter account:
Search and find conversations about our industry (use Twitter search for this)
Get involved. Acknowledge (see above) the participants, engage in the conversation.
Share our own ideas and posts about the subject and get people to know us.
Take away: Conversations about you and your industry are happening on twitter. Don't let them go by. Find them, identify the participants and get involved in the conversation!

Participate in tweet chats
The next level of Twitter conversation is more organized: Tweet chats are conversations that are planned, orchestrated by someone and usually bring together dozens or more participants. Tweet chats use #hashtag to allow participants to follow the conversation.
By joining in Tweet chats that are relevant to your industry, you will automatically expose yourself to dozens or even hundreds of twitter users who will certainly check you out and most probably end up following you.
Moreover, Tweet chats will greatly impact your tweet activity, help increase your engagement rate and reach. Take a look at our Twitter activity reports over the last few weeks. Can you guess what the peaks were? Tweet chats, of course!

This is what we did on our Twitter account:
Look up for Tweet chat that are relevant to our industry – i.e. social media
Join 1 or 2 chats per week (our favourite ones are #smlondon and #bufferchat, both happening weekly on a Wednesday)
Answer the questions, exchange with other participants and retweet the best input from others
Take away: Tweet chats are a great way to expose your brand to relevant industry players and build your brand. Look out for chats that already exist and make sure you join in next time they happen.

And that is it. Yes, this is how we increase our Twitter following by over 400% in just 12 months. No, we did not spend any money on advertising, no we did not have a special #hashtag strategy not did we always add images to our tweets. We just got involved in the right conversations and acknowledge all the users that engaged with us.
Related Stories:
You might also like
---
More from Experts Talk
---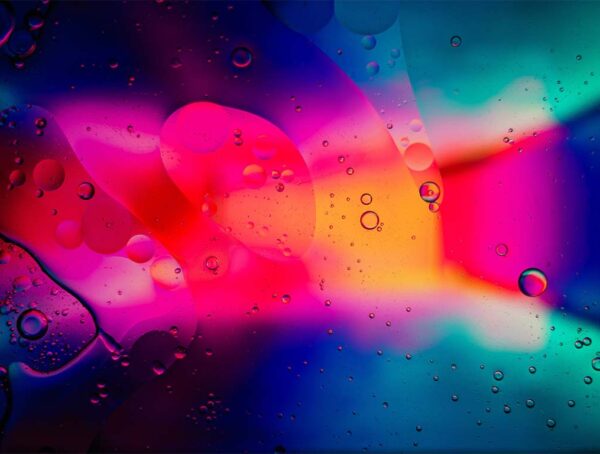 In this month's experiment, we set out to find out whether adding custom alt text on Instagram posts improves reach.