Instagram is clearly the champion of engagement among social networks. But most of us can only think of a handful of brands that have been able to really use it to its full potential.
Some of those really do stand out though and one is credit-card company, American Express – which, by the way is the subject of today's article. You wouldn't expect a credit-card company to have a great social media presence, but AmEx really does a great job, especially on Instagram.
So, how does one get over 10 million impressions on Instagram in under two weeks? Well, you could follow AmEx's example.
For the past year AmEx has experimented with handing over its Instagram account to influential users for short amounts of time, to generate buzz and engagement but also to increase followers.
The experiment has been quite successful until now but in November 2014 the company ran the #MyAmex campaign and things got more interesting. During the campaign, the company let six well-connected users take over their account for two weeks – content was created by Ann Kim (graphic designer), Christina Tosi (chef), Patrick Janelle (CFDA's Fashion Instagrammer of the Year), Oleema and Kalani Miller (Owners of swimwear company Mikoh), Timo Weiland (designer) and Coltrane Curtis (managing partner of Team Epiphany). Posts followed a common theme of each person's life, style, and how AmEx impacts their business. This was, no doubt what made the campaign a lot more interesting.
The #MyAmex posts generated a 23% higher engagement than the other pictures on the company's account. Also, the campaign doubled the average number of daily Instagram followers for its entire duration. #MyAmex had over 10 million impressions over that same time-period, as well as over 40,000 engagements. That's pretty impressive!
Have you thought of allowing users to generate content for your social media platforms? It might very well be a case-study for other brands to try. Of course, this would take some good planning and good judgement on who to allow during the takeover. Maybe something to think about in 2015?
Related Stories:
You might also like
---
More from Instagram
---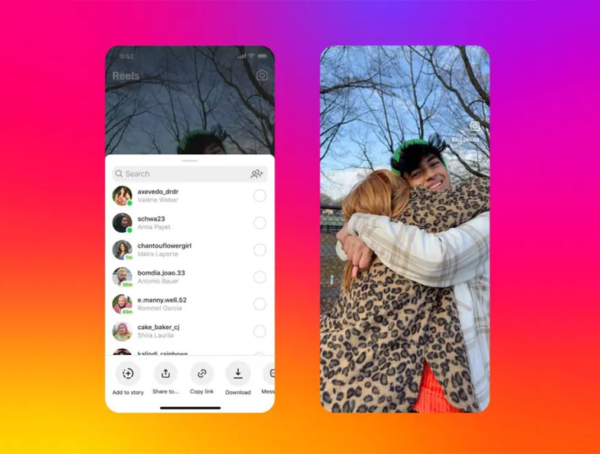 Instagram will finally let users download Reels posted by public accounts so they can share them outside the app. It took …