Big brands love Instagram and Instagram loves them back. The visual social network is the leader for awareness and is the perfect destination to unleash your brand's story. So, how do big players make the most out of it?
Simply Measured released an infographic, demonstrating what Interbrand 100 companies do on Instagram and how their actions affect their engagement rates and followers growth. Interbrand 100 is the definitive list of the world's most valuable brands that have a truly global presence and approach. The index includes brands from all major industries – such as energy, transportation, automotive, luxury and so on.
But enough with the words, let's get to the facts:
Key Points To Take Away
– Interbrand 100 companies have seen their engagement rates double since Q3 2014 and their community grow 12x since Q3 2012.
– All brands belonging to Luxury, Apparel, Home Decoration and Electronics industries have a strong presence on Instagram. Brands from Transportation Industry do not have any presence on Instagram whatsoever.
– 91% of Top brands use up to 7 hashtags. Posts that have at least one hashtag receive 12.6% more engagement.
– Top brands use on average 138 characters on their image captions. Those that include a mention to another account receive 56% more engagement.
– Media brands that belong in the media industry, post on average 2 images per day and receive 5.084 more likes and comments than the other companies on the list.
Check more facts below: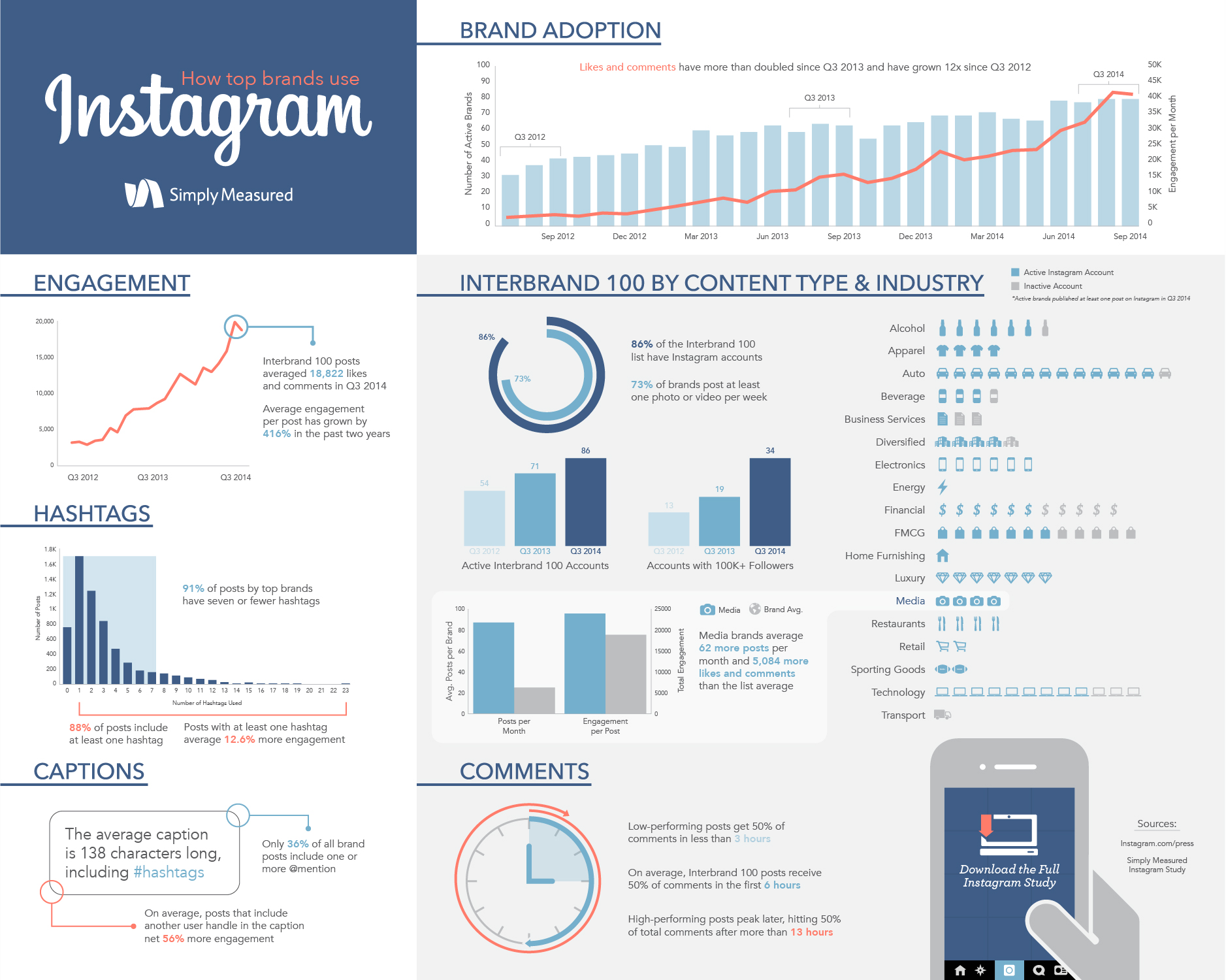 Related Stories:
You might also like
---
More from Instagram
---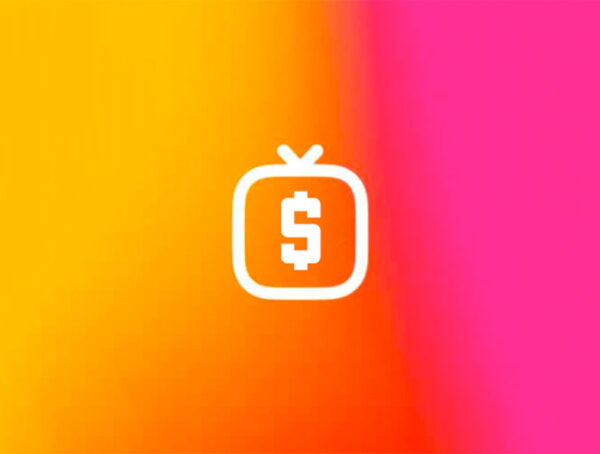 After launching IGTV ads in the US last May, Instagram is now expanding the feature to select creators in the …