I've been searching for some intriguing stats regarding LinkedIn, especially since its recent announcement of reaching 300 million members worldwide, showing evidently its skyrocketing power, stamina and future dynamics. Lots were found revealing its investment importance when it comes to Job-search, HR, Business Development, Sales, Promotions, Marketing, PR & Communications, etc. So let's evaluate its FIRE!
1. LinkedIn launch date: May 5, 2003 and reached 3,500 users after just 1 month! – This is way before Facebook – have you thought of that?
2. LinkedIn has offices  in 27 different cities (Last update 18/04/2014)
3. Number of LinkedIn full-time employees: more than 5,000 (Last update 06/02/2014)
4. Number of total users: 300 million (Last update 18/04/2014)
5. Number of users in the U.S.: 100 million (Last update 18/04/2014)
6. Percentage of users outside U.S.: 67% (Last update 18/04/2014)
7. Number of monthly unique visitors: 187 million (Last update 06/02/2014)
8. Geographical reach of LinkedIn: 200 countries and territories (Last update 23/10/2013)
9. Number of languages LinkedIn is available in: 22 (Last update 06/02/2014)
10. Percentage of LinkedIn unique visits via mobile: 41% (Last update 25/02/2014)
11. Percentage of users that check LinkedIn daily: 40% (Last update 02/07/2013)
12. Total number of Groups: 2.1 million (Last update 25/03/2013)
13. Total number of Company Pages: 3 million (Last update 27/06/2013)
14. Total number of Products & Services showcased on LinkedIn company pages: 1.2 million (Last update 27/06/2013) – unfortunately they vanished in 14/04/2014 but we still have Showcase Pages to exploit!
15. Most engaged Company Page: Mashable (Last update 27/06/2013)
16. Discussions per minute occurring in LinkedIn Groups: 200 (Last update 22/08/2013)
17. Number of new groups created weekly: 8,000 (Last update 22/08/2013) – businesses realize more and more each day, Groups' value!
23. Number of publishers that feed LinkedIn Pulse: 1.5 million (Last update 14/03/2014); +1, our WeRSM Founder!
24. Most-used adjective in LinkedIn profiles in 2013: "Responsible"; in 2012 & 2011: "Creative" (Last update 11/12/2013)
25. Percentage of LinkedIn users that use it at least once a day: 13% (Last update 30/12/2013);
All these demographics, statistics and numbers have been found through LinkedIn's official press center, Social Bakers and a collection of other data (visit DMR's site if you need more crazy stats!).
Related Stories:
You might also like
---
More from LinkedIn
---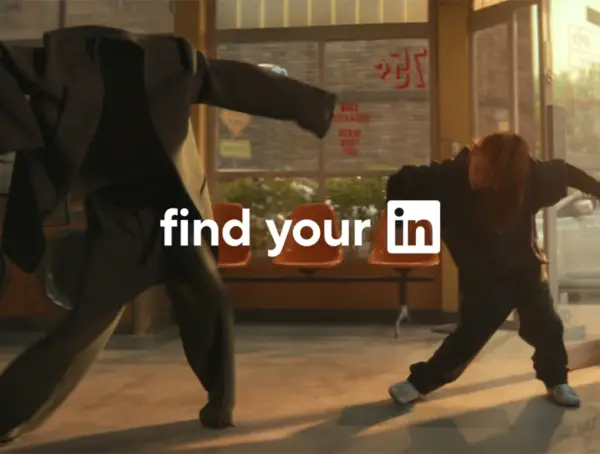 'Find your In,' LinkedIn's latest advertising campaign, created by Droga5, invites everyone to find their ideal career pathway. The campaign takes …