Software houses shouldn't underestimate the power of social media. People are looking for value, and software houses can deliver this and a lot more.
Here's a short guide on how to get on social media when your main product is software development.
Find Your Platform
Social media doesn't start – or end – with Facebook. Indeed, for software development companies different social media platforms may work better. Twitter is hungry for technological news and can be useful for pitching media, journalists, and potential clients. LinkedIn can help you build your professional appearance, and thanks to articles, can also impact on the personal branding of your employees (this we will cover later).
Other than that, there are a few niche platforms that the technology industry can use very successfully. One of these is Quora that seems to be a perfect place for building your brand recognition by sharing some knowledge and tips. There are more platforms that could draw your attention. Reddit, for example, or the newest addition to the list, Y Combinator's Hacker News. You can also use Medium, Slideshare or Flipboard. Distribute what you create, make it reach people!
Remember that your content has to drive value, not be pushy and hard-selling. You shouldn't expect an immediate boost of sales, as the process of purchasing software development services takes more than clicking "buy."
You Know Stuff. Share It!
Sharing is caring. Show and share your case studies, tutorials, sneak peeks of new projects. Technology is interesting but can be very hard to explain to an audience. If you share your knowledge in an appropriate form (e.g. explainer videos are really popular, infographics are often used for showing complicated procedures and processes), more people can understand it and therefore get engaged with what you publish.
If you choose niche websites to mark your presence, they may appreciate your expert and advanced technological content more. Niche websites are less cluttered with content, so it can be easier for you to shine. Don't be scared of them; flood them with knowledge and high-quality discussion.
Play the role of expert, but have a client-friendly approach and take care of building a community around your brand. It takes time, but pays off in the end!
Show A Human Face
There must be something behind those lines of code, apps and projects, right? Show your team to the world. You have quite a choice as how to do it: you can ask members of your team for a quick interview, make a special webinar, ask them to share their tips and insights, or simply request their presence at a Q&A session (no forcing though – not everyone would feel comfortable with doing this, and as long as you only encourage them to get engaged in your communication).
This will also affect your employer branding and matter a lot if you are into recruitment. Show your technology, projects from the inside, or even your offices – this kind of "soft" content can melt the hearts of those that can become your future employees. At the same time, your employees can feel more attached and dedicated to their work.
Software companies very often attend fairs, conferences, and workshops – don't forget to show your offline presence online as well! This is a win-win situation: your employees and work will be showcased to enrich their personal branding and your company's employer branding, and can even get your clients' attention.
Work On The Personal Branding Of Your Crew
What can really build your employer brand and great awareness among your target audience are the personal brands of your employees. If they not only engage in your communication but also care about their personal brands, you are lucky to have real gems on board.
Encourage them to write articles about their work and passions. Let them be active – maybe they generate some interesting ideas you haven't thought about? Some companies decide to allow "takeovers, " where employees take over a selected social media platform (for example Instagram Stories) and publish their content – under supervision and approval, of course. You can also invite them to discuss industry-related communication on social media.
They will feel appreciated to be an important part of your company.
Software development is, without a doubt, an interesting business from many perspectives: make it interesting and appealing on social media as well, by showing your brand and company to those who don't know you yet! This industry is buzzing and hungry for news as well as insights – be the one who delivers!
---
You might also like
---
More from Experts Talk
---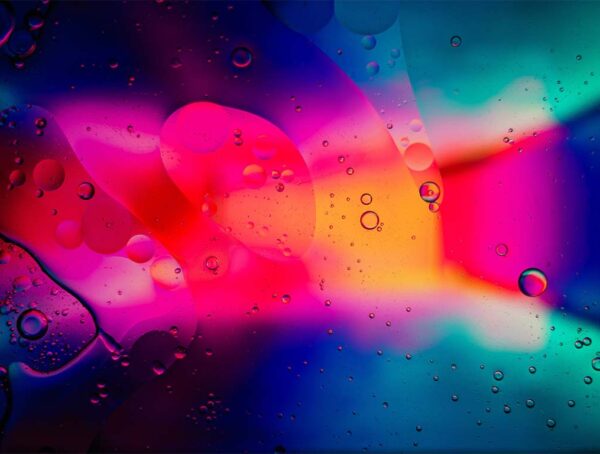 In this month's experiment, we set out to find out whether adding custom alt text on Instagram posts improves reach.