Have you ever considered Quora as a marketing platform? If not, time to change your mind. Find out how can you benefit from your Quora presence and bring some real results to your brand.
Imagine that you're sitting with 99 other marketers in a crowded room, and you need to answer to one, simple question:
"Which social network would you use to promote your business, get valuable traffic, or build your personal brand?"
Facebook supporters are the loudest: sharing their case studies, successful campaigns and possibilities of promotion. Quite a few people raise their glasses to Instagram, as well – "actions speak louder than words, but photos speak even louder!" Some guys in the corner vote for LinkedIn, and cherish it for amazing results. And then one mysterious man comes and says:
"Quora, folks."
People look confused and look at him, thinking: he is mad. But… is he?
What is Quora?
Quora is a Q&A site founded by two former Facebook employees. It initially gathered people connected to a Silicon Valley background but has been gaining popularity fast among all kinds of marketers, tech professionals, politicians, journalists, and entrepreneurs. Anyone is welcomed on Quora as soon as they bring something to the community – and that something is called value.
Quora's mission is to share and grow the world's knowledge. And this is precisely what differentiates it from other social media platforms: unique value, knowledge, and expertise, in user-generated content.
Quora is not another Ask.fm. There, real people answer real questions, so the level of anonymity is different. The valuable exchange of high-quality knowledge takes place regularly.
Why should you use it for marketing purposes?
Quora gets more than 190 million monthly unique users from all over the world. If your business is more global than local, you can't underestimate its reach. It gathers pros… and celebrities from across the globe. You can answer the same question as Ashton Kutcher or Barack Obama. Yes, Barack Obama.
It is a hybrid between Facebook, LinkedIn and Wikipedia: it contains fantastic advice with the ability to comment and share it, as well as network with people: appreciate their answers by upvoting or connecting via messages.
It can also work wonders for your SEO, as Quora is seen super-trustworthy by Google. Honestly. Finally, as it's a Q&A site, you can deliver the marketing solution to someone who needs it – or just ask for marketing advice and await answers.
What are the real benefits of using Quora?
It makes an excellent source for redistributing content you already have – even if it is a bit forgotten, you can refresh it by publishing it on Quora – especially if it is a piece of evergreen content.
Answers are considered lead magnets – if your input is valuable and redirect out of Quora, visitors can turn out to be golden leads.
Providing and getting inspiration – you inspire others, they inspire you, sometimes when you don't even expect it.
Opportunities for networking and business collab – if you are looking for partners for guest posts or interviews, here you can find a lot of great personalities.
Gathering feedback and finding out about needs and preferences of your clients or potential clients – they can ask about many things, and you are there to react!
Impacting on employer branding – if you represent a company, your valuable answers can help with enhancing the opinion about the company you work for.
Building a personal brand – that is not a goal itself, let's call it a side effect. By being a model, trustworthy and valuable user on Quora, you build your credibility and brand.
For all of the reasons above, Quora is just a great place to be.
How to kick off?
First of all, set up your account at quora.com. Then, fill in the bio with your photo, credentials, rich interactive content, and your description. Your job role is essential here, too! You can also link to your company's channels. Make it persuasive, but not hard-selling.
Prepare a strategy – how often will you post? What will you post? What is the desired action that users should take? Set up some KPIs (e.g. number of likes, number of views, number of followers, number of answers or number of clicks). Use UTMs to track the traffic. And, the most important, take care of networking: request others, give regular upvotes, seek new followers, invite and connect!
How to get followers?
Check who your competitors' follow (and who follow them) and upvote – and lead their path (no-spam-rule applies here!). Gain followers who are active on topics from your area of interest.
Also, BE ACTIVE! Comment, follow, upvote, give value! Sometimes companies you cooperate with, are on Quora, so you can ask their employees to support you. Use Quora's suggestions for followers and motivate your team to use the platform!
Where to post?
You can use Quora's search engine: by typing and searching some keywords (it is useful to prepare a list of keywords in advance) you can find questions you could contribute to. Also, you should keep an eye on "most popular topics" and your personalized Quora news feed (based on topics and people you follow) to react to appropriate content in appropriate timing. Look at what your competitors post!
What to post?
Information about your services: presenting all of the benefits and added value for a person who asked the question (or possibly seeks some answers and solutions). The answer needs to be concrete and direct – it's okay if it includes some screenshots or tool visualisation. Copy-paste, no relevance to a question, high frequency, and pushy self-promotion, are all strongly forbidden and can lead you to a lifetime ban.
Blog posts: Sure, but it needs to relate to the question! It's worth putting blog posts into a packages of posts that you can link together, or answering questions with a dedicated blog post from time to time (e.g. someone is looking for five tools for time management – and you give them those tools in a list on your blog!). You can also share your links to some premium content such as e-books.
"Friends": Relating answers to content published by "friends" (companies you collaborate with or know) and their tools. You can exchange "blurbs" (a short description of your service) with other businesses ("friends"). Thanks to this, you can offer your audience something extra when they could need it.
Valuable external content: you can also use linking to some useful publications connected with the question and industry. Remember to use only trusted sources.
Your hobby! It gives your profile a real human face. Your profile is your business card, and as long as you should be professional, you shouldn't forget about giving it a human kick. It also filters out some marketing communication, and actually these kinds of answers can bring some real business effects (as someone can be impressed by your personal achievements!)
You shouldn't write only about your services. When posting, remember to add some more life to your answers: photos, videos, and links could do it. Recommend your solutions, but don't hate on others. Why not encourage people to try them all out? Use formatting – bold or italic – to highlight and divide your answers. More importantly, though, deliver an answer you would like to get yourself.
What can't you do?
Quora's moderation is regarded as one of the harshest. They do take care of the value within the platform, so any of the actions below will be punished, with no mercy:
Spam
Copy-paste
Pushy advertising
Unrelated answers
Incomprehensible answers
Grammatical mistakes
Dodgy external links
Building a great profile and benefiting from it takes time. But keep calm and stay consistent, and you will be rewarded!
---
You might also like
---
More from Experts Talk
---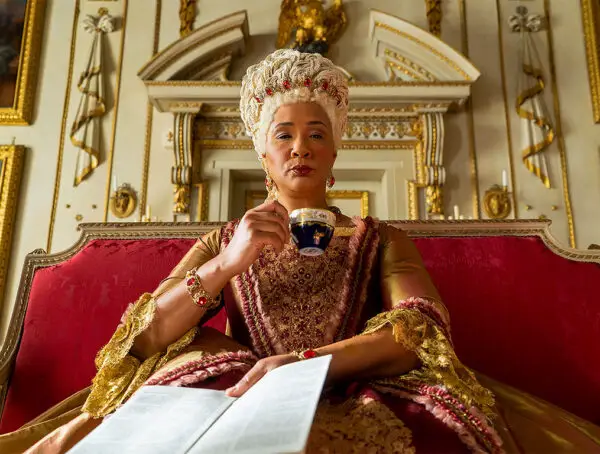 A new musical could soon come to life on TikTok, WhatsApp users are flocking to Signal and Fiverr will run …