After announcing Local Lenses at its Partner Summit in June, Snap unveiled the first persistent, collaborative, and shared AR experience in London.
Snap announced its Local Lenses feature back in June, promising to turn the world into a digital canvas. Last week, the first experimental use of Local Lenses went live in London, UK.
The first Local Lens, called City Painter, is the first persistent, collaborative, and shared AR experience. It allows users to use the Snap camera to virtually spray paint colors and graffiti murals on Carnaby Street's shops. Snapchat users can see others spraying and can battle each other to add their own colors and graffiti.
The choice of a central London shopping street wasn't random, as Snap's camera engineering team developed local Lenses in the city. The same team created a similar Landmarkers feature for the app. While Landmarkers is Snap's first large-scale AR feature, it's less complex than Local Lenses, as there is more 3D information available on world-famous landmarks.
To make City Painter possible, Snap's team had to map Carnaby Street in 3D, to allow users to paint from various angles. To do this, the team took visual data from public Snaps of Carnaby Street shared by Snapchattters to get almost 360-degree camera imagery.
City Painter is also different from Landmarkers, as the experience is shared between users. Landmarkers is pretty much a solitary AR experience, whereas Local Lens is persistent and synched between users.
"We have a single shared reality," explains Qi Pan, senior manager of research engineering at Snap London. "And when you do something to this world, someone else can see that result almost instantly. Those changes also persist if everyone leaves the experience, and new people pop up the next day – they can see the space that's been altered by yourself and others."
Snapchat is moving into AR fast, doing its best to democratize experiences and their creation. According to Snap, users have created over one million lenses using Lens Studio that have been played with billions of times. Currently, over 75% of Snap's DAUs interact with AR each day. The ultimate goal? Well, as Pan explains, "We want the Snapchat camera to really understand and be intelligent about what it sees in the world."
"We envisage doing new things that couldn't be done before, for example, AR tours of neighborhoods guided by famous people who used to live there, leaving notes, photos and videos for your friends to discover later, or playing immersive AR games together with your friends, altering the shared digital space," says Pan. "We're also coming up to Halloween, in the future, we could imagine a total transformation of Carnaby Street to make it feel spooky."
---
You might also like
---
More from Snapchat
---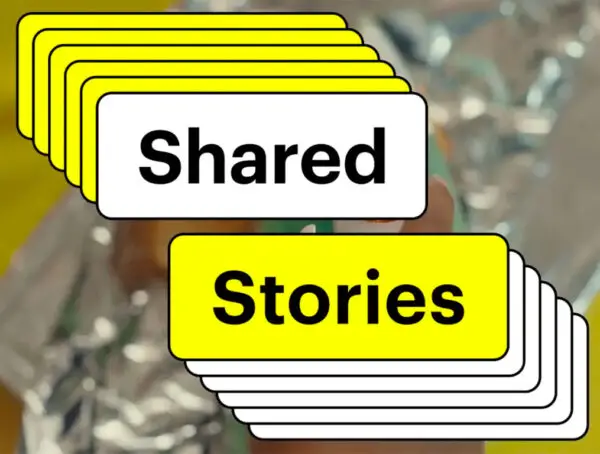 Snapchat shared stories will let users who have been added to custom stories invite their own friends to contribute. Custom Stories …