Snapchat's new "Multiple Formats" delivery option will allow advertisers to combine multiple video ad formats into a single ad set.
Snapchat is launching a new "multi-format" ad delivery option in Snapchat that will enable a seamless buying experience for marketers to purchase all video formats in one single advertising set.
With the multiple formats, marketers on Snapchat can optimize their buys and re-imagine how they approach the process.
The new Multi-Format delivery option lets marketers easily optimize multiple ad format buys according to their clients' main objectives.
In addition, all of Snapchat's video ad formats including Snap Ads, Story Ads, Collection Ads, and Commercials, will also feature Snap's AR camera offerings by the second quarter of 2022.
In the first quarter, Snap will even bring self-serve AR into multi-format delivery, as it continues to trailblaze AR mainstream buying efficiencies.
Snap is the first platform to launch self-serve Lens offerings, followed by the launch of Snap's Lens auction. The Multi-Format delivery will allow for AR and video to optimize together – a first for the industry.
"We have made Multi-Format delivery as simple as an advertiser giving us creative assets for all ad products, optimizing against their goal, and delivering superior results. With this new offering, augmented reality ads will continue to shine as an accelerant to our suite of video ads" explains Peter Naylor, Vice President of Sales at Snap.
According to Snap, Multi-Format delivery ad sets will be broken up by ad format, so that buyers can evaluate the efficiency of each format separately.
While the core experience will remain relatively consistent, Snap has reconstructed how formats and various other campaign criteria are selected within the purchasing experience, to allow for more flexibility for buyers.
By activating Multi-Format delivery, Snap's ad ranking system will determine where best to fill inventory for the given budget, goal, and selected formats.
---
You might also like
---
More from Snapchat
---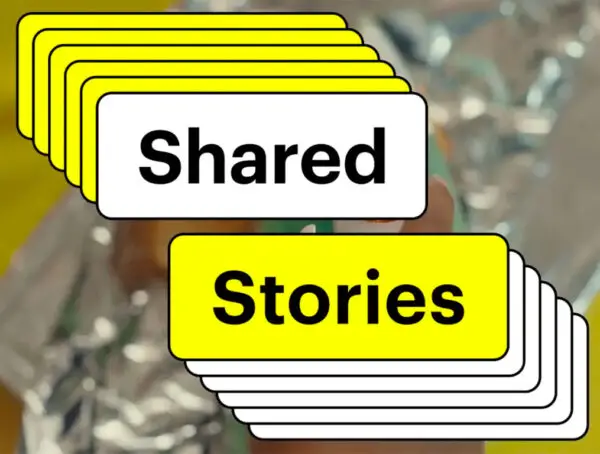 Snapchat shared stories will let users who have been added to custom stories invite their own friends to contribute. Custom Stories …