After a new deal with Sony Music, Snapchat is expanding its Sounds library and testing new audio formats and tools.
Earlier this week, Snapchat announced that it would further expand its music repertoire after signing a new deal with Sony Music Entertainment.
The partnership with the global publisher will allow creators to incorporate a broader range of popular songs into their Snaps, giving them more creative potential to express themselves with music. In addition, the move allows artists to benefit more from their music on the app.
"With over 200 million Snapchatters engaging with augmented reality every day, we know they love using our Lenses to express themselves," explains the announcement. "So we're expanding the music experience on Snapchat by adding Sounds into our AR Lenses available in the Lens Carousel and experimenting with new formats."
Snapchat has been gradually expanding its Song Clips feature since it launched in October last year. The announcement comes after Snapchat also partnered with Universal Music Group this summer, giving its music Sounds library a significant boost.
Earlier this month, Snapchat signed a new deal with NBCUniversal, adding audio snippets from a range of NBC TV shows and movies.
The expansion of Snapchat's audio library comes with tests of new audio formats and tools, including AR Sound Lenses, which embeds a pre-selected song into a Lens.
"The Lens transforms pictures of anyone to appear as if they are singing a song, while Cameo Sound Lenses will apply visual effects to put you and a friend as the stars of your own animated music video," explains Snap.
The new Sound Lenses will create a more immersive music experience and offer a powerful way for artists to share music on Snapchat.
Snapchat users can look for Lenses with Sound by finding those with a musical note on their icon.
---
You might also like
---
More from Snapchat
---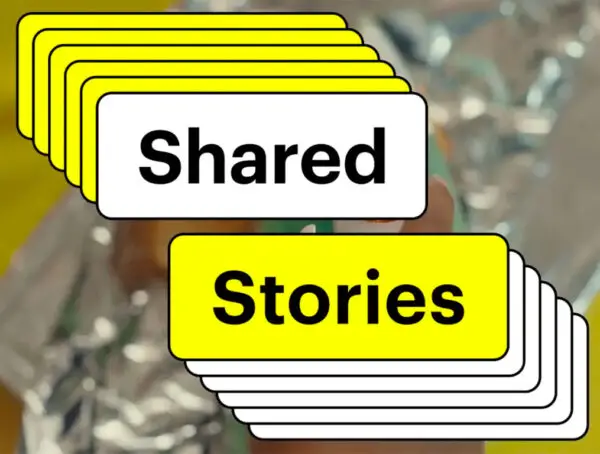 Snapchat shared stories will let users who have been added to custom stories invite their own friends to contribute. Custom Stories …