Many have categorised it as a women-only social platform, and the truth is that Pinterest has traditionally attracted a largely female audience, as high as 80% actually. But things are changing, Men are coming to Pinterest!
During a public engineering event at their San Fransisco office Pinterest stated that, men are now a much faster growing demographic than women on the platform, with men counting for over one-third of all new registrations. Moreover, Pinterest explains that it has doubled the number of active male users over the past 12 months!
Traditionally, Pinterest is very secretive on how many total actives users it has but comScore estimates the platform now has around 70 million monthly active users.
A recent report by TechCrunch explained how more men are now using Pinterest in the US than those reading Sports Illustrated and GQ combined.
Pinterest also revealed a number of other statistics, stating that it has over 30 billion pins on its platform with a regular growth of 25% per quarter.
So is it the end of the Women-only network? Maybe it really never was this way. Marketers just love to categorise platforms, right?
Related Stories:
You might also like
---
More from Pinterest
---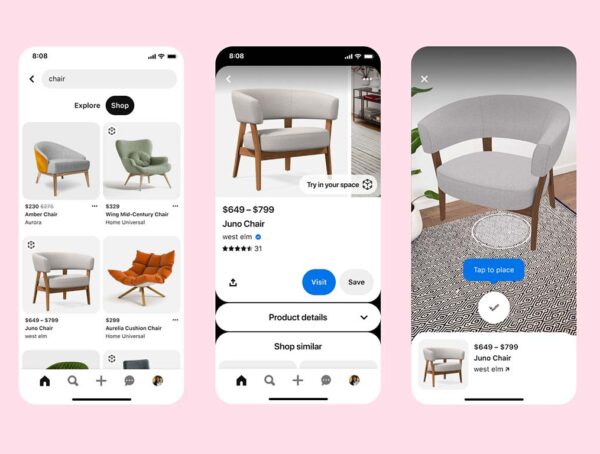 Pinterest is releasing a new AR Lens that lets users see how furniture would look in their homes before buying …