LinkedIn is bringing a few more sophisticated audience, targeting, and reporting features to Campaign Manager.
Following the launch of features like lookalike audiences, interest targeting with Bing search insights, and audience templates, LinkedIn is continuing to enrich its Campaign Manager with tools that help advertisers "reach more of the right audiences at scale."
The latest of these, bring more sophistication to audience forecasting, targeting, and campaign reporting when running ads. LinkedIn says they "are designed to help marketers who are looking for more powerful reach and insights for their LinkedIn campaigns."
Better Audience Forecasting And Intelligence
The ability to plan and forecast is a very important part of succeeding in any campaign. The more you know about who you're trying to reach and what makes them tick, the better your ads will perform.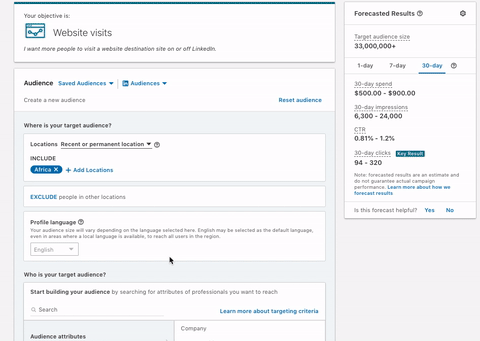 To help, LinkedIn has improved the campaign forecasting panel within Campaign Manager – this will now show you "the make-up of your target audience right from the dashboard," while you are also able to "customize the panel to surface specific professional characteristics, like top industries, years of experience, or company sizes for your audience."
If you combine this information with contacts uploaded to Matched Audiences, you'll have the insight to reach the audience in the right way.
New Boolean Logic In Targeting
When asked about which targeting capabilities they wanted, many advertisers chose Boolean targeting logic ("And/Or" in queries), over others. Boolean targeting allows them to reach "more of the right audiences," with more sophisticated combinations – job function, seniority, and titles — within a single campaign.
For example, let's say you wanted to target people using Director job seniority and the Finance job function. As Abhishek Shrivastava explains in a recent Marketing Solutions Blog post "Previously, within a campaign you could only do so by targeting Directors in Finance roles. Now, with Boolean targeting, you can use a single campaign to reach people who are Directors at any job function, as well as people in Finance roles of any seniority."
Better Understanding Of Professional Audiences Engaging With Campaigns
LinkedIn is making its demographic reporting feature better by allowing advertisers to understand which audiences are watching their video ads, opening Sponsored InMail messages, or filling out Lead Gen Forms. With the available data, marketers can more easily show stakeholders the kinds of professionals that are becoming leads or engaging with content.
The information also helps them better understand the value they're getting from their campaigns, and provide insight needed to make strategic adjustments.
Availability
Audience forecasting and Boolean targeting updates are now available globally; the updates to demographic reporting will be available to all advertisers over the next two weeks.
---
You might also like
---
More from LinkedIn
---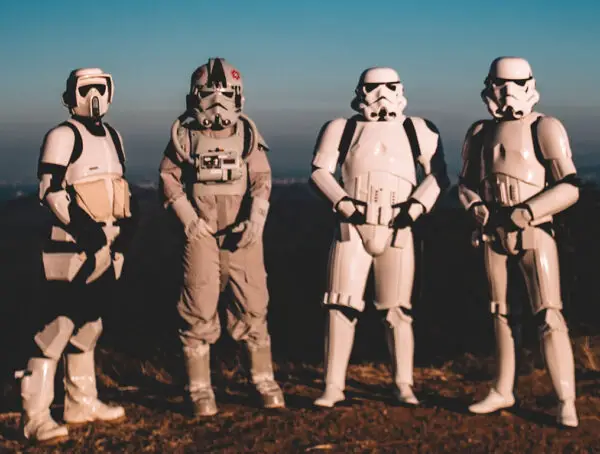 In this month's social media experiment, we set out to find out what LinkedIn pods are and whether they actually …