Google has everything now. Besides basically being the Internet as the world's largest search engine, Google offers email services, instant messaging, video messaging, tablets, computers, phones, portable GPS technology, scholarly articles, translation services, data storage, news search tools, and even as of late, automated, self-drive automobiles. Yes, that's right, you press a button and doze off, and the car takes you exactly where you need to go. This hasn't quite been approved by the DDA, but the concept is there.
Google has so many features now that it's easy to skip over some of the smaller ones – but that doesn't mean they aren't helpful. In fact, for businesses and start-ups looking for news ways to network and connect with other businesses, Google might just be the way to go. In recent years, Google has added a new marketing strategy to its platter: Google Plus Post.
Google Plus Post Ads work as simply as most other Google services – it's free to create an account, and in the spirit of Google, Google Plus Post helps you advertise in the direction that most marketing companies are moving towards: marketing content, not name.
With Google Plus Post, it's not about advertising in the traditional sense of the word, but it's about coming together in the spirit of ideas. You can show what your company is all about without needing to splatter your brand across posters.
Google Plus Post allows you to share ideas, articles, tips and company information in a colorful, self-designed ad. The best part? Google Plus Posts can go out to selective circles; certain ads can be shared with certain businesses, other ads for other businesses. You get to decide what will be shared, and with whom – a great way to enhance your business-to-business transactions.
Here's a quick rundown on all you need to know about Google Plus Post.
Key Points To Take Away
– Major brands who have used +Post Ads report an increase of over 50% in engagement
– +Post Ads combine the power of Google Adwords and of social networking
– +Post Ads can reach a wider audience through Google's Display Network
Here is a great infographic brought to us by Ivan Serrano – a social media and business journalist from California – that will help you get started with Google Plus Post Ads:
Ivan Serrano
is a social media and business journalist living in the Bay Area of California. You can follow him on 
Google+
Related Stories:
You might also like
---
More from Google
---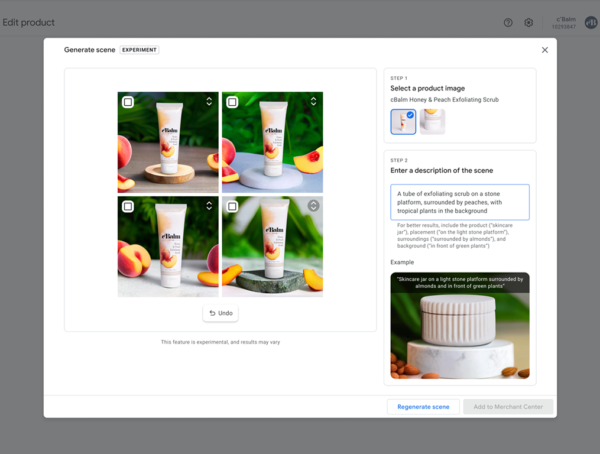 Google is launching Product Studio, a new tool that lets merchants create product imagery for free, using generative AI. Google Product …