In an effort to avert a crisis of its own, Instagram has banned a number of drug-related hashtags – a move, many critics say, the company has taken way too long to make.
As Facebook faces its biggest crisis to-date, Instagram can't afford to get itself entangled in any scandals of its own. In fact, I'm pretty sure it wants to stay far away from anything negative right now. So, when a woman named Eileen Carey confronted two Facebook executives on Twitter recently about Instagram's role in drug sales and drug abuse, Instagram moved swiftly. Some accounts were removed altogether, and searches for hashtags like #opiates, #fentanyl, or #narcos, now bring up fewer results. A search for the hashtag #oxycontin brings up no results at all.
The searches also bring up a message that states "Recent posts from [the hashtag] are currently hidden because the community has reported some content that may not meet Instagram's community guidelines." This action is a big win for Carey, who had been regularly reporting Instagram accounts obviously involved in the opioid trade, for several years – but hadn't reaped any results. Her story was detailed recently by Wired.
While Carey's actions greatly increased the discussion around online drug sales, the FDA has also been involved, as has a "bipartisan group of senators." Either way,
it's clear that users and lawmakers want tech companies like Facebook, Instagram, and even Google and Microsoft, to clean up their act. The latest scandal dragging Facebook through the mud lately should help change come more swiftly.
Yet, many critics are still asking why it took so long for these issues to come to a head, and why Instagram (in this case) is only doing something about them now. After all, people like Carey have been "raising the issue for years." "Instagram has allowed this to happen to a point where no one is hiding it," she explained in a recent interview with CNN.
As 2018 starts to shape up as an important year for holding tech companies accountable for their complacency, it's become very obvious that something needs to change. Fast.
Featured image: Antonio Sortino
---
You might also like
---
More from Instagram
---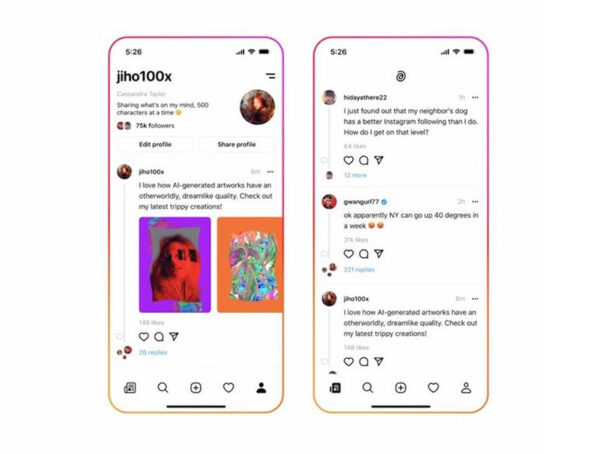 Instagram's rumored text-based Twitter competitor still does not have a name, but now we know what it might look like. The …