This month, Hootsuite's Social Media Marketing Manager, Amanda Wood, and her team, try to get shadowbanned on Instagram. 
At Hootsuite, we love conducting and sharing social media experiments to test and understand on a deeper level the different features of the platforms we, as social media marketers, use every day.
Last month, we worked with Stacey McLachlan to conduct an experiment around the ominous and rumored "shadow ban" theory. Social platforms deny this practice is happening and no one has really been able to prove it, which of course, made our team more determined to test this!
But before we dive into the methodology, we wanted to note that this was a very limited experiment that we conducted to test a specific use case of incorporating too many hashtags and comments (which has been flagged as reasons an account may be shadowbanned).
What is a Shadow Ban?
Now, you might be wondering—what is a shadow ban? A shadow ban is when a user is blocked or muted on a social platform media (or online forum) without their knowledge. Many people who have experienced an unusual dip in engagement or reach are convinced there's something more happening behind the scenes
Our experiment does not discount the experiences some users have reported with having their content taken down or made undiscoverable. With over 1 billion users on the platform, the app's moderation process has become largely automated.
In 2020, Head of Instagram, Adam Moserri addressed shadow banning concerns around Black voices being silenced on the platform. He outlined some steps that Instagram would take to improve their platform experience including:
Addressing potential gaps in how their products and policies protect people from harassment
Revisiting their current verification criteria and making changes to ensure it's as inclusive as possible
Reviewing how content is filtered on Explore and Hashtag pages
Releasing more information about the type of content they avoid recommending on Explore
Developing better in-app notifications to inform users about why a post was taken down or when it goes against Instagram's Recommendations Guidelines.
Diving deeper into their algorithm to prevent subconscious bias in their product
This past June, Instagram released more information on how the algorithm works and shed light on how Reels, Stories, and the Explore page are ranked.
Read on to discover the findings from our tests.
The Experiment
So, how does one get shadowbanned on Instagram? People who have claimed to be shadowbanned tend to use too many hashtags, use irrelevant hashtags, and write generic comments on other users' posts.
Over the course of the week, we posted the content that normally would garner high engagement, but alternated between tagging it with 30 related hashtags (e.g. #vancouver, #vancity), and 30 unrelated hashtags (#skateboarding, #elevator). Stacey also would pop into accounts on her Explore page and comment "Nice post!" over and over again.
One caveat to this experiment was that Stacey wrote captions for each post explaining that she was trying to get shadowbanned, so her followers wouldn't think she had been hacked. We can't say if it impacted the results of the test, but nonetheless, we were more focused on testing the hashtag and comment effects.
After the week was up, we used Hootsuite Analytics to gather the results and discovered a few findings:
Despite the account having a strong following with lots of active and supportive comments, there was a dip in engagement the week of the experiment (to 9.87%) compared to Stacey's usual engagement of 17% throughout the summer.
When comparing the engagement numbers from the last 3 months within the app natively, some of the shadowban posts made it to the top 10—suggesting that the hashtags were actually helping.
However, it looked like the irrelevant hashtags were bringing almost no new users to the account. This makes perfect sense since people who click on irrelevant hashtags won't click on the content they aren't looking for.


Key Learnings
To sum up the experiment, from the perspective of hashtag use and comments, we found no evidence of a "shadow ban." Instagram has been cracking down on bots and third-party apps, so it's not surprising that imitating one won't make them inclined to bump you up in the algorithm.
While we don't have real proof that shadow banning exists, the experiment shows that using black hat tricks won't have too much of an effect on engagement if you have an account with a loyal audience and strong content.
If you're a brand that is just starting out, I recommend trying to build a strong audience by understanding who your followers are, what they are interested in, and keeping up with new features and trends on platforms.
There are always changes to the Instagram algorithm, and it's important to know how to leverage these changes to your advantage. In other words, it's best not to act like a bot.
When it comes to success, there are no shortcuts. Trying to grow an audience using black hat Instagram tricks or an overwhelming use of hashtags might seem like they'll work in the short run, but truly engaging and interacting with your audience is what will make all the difference.
Putting in the work to curate engaging content, respond to comments in a personalized way, schedule posts and stay curious about the new features on the platforms you're using is the best way to grow your audience.
I love how Stacey explains this:
"You can't buy followers, and you can't game the system," she says. "To build real, meaningful engagement takes time, patience, creativity, and authenticity."
I couldn't agree more. In a world of social media information overload, it's easy to get overwhelmed. It's important to know who your audience is and what captivates them.
Though we only covered Instagram specifically with this experiment, it's important for social media marketers to understand that the things that you want to do on Facebook, versus Instagram and Twitter, are going to be different because of the differences in user intent.
I urge you not to treat social media as this catch-all — we tend to bucket everything into this one homogenous group, and it's definitely not. Think about how you approach each of these platforms as a user. We all have different objectives and needs.
The most effective marketing that you can create and deliver is something that addresses that specific need and emotional world that people are in when they are using that platform.
I hope these takeaways are helpful in elevating your social strategy. Head over to our Hootsuite blog to read about some of our other experiments!
Amanda Wood
manages the brilliant Social Marketing team at
Hootsuite
. With over 7 years of experience in social marketing, she's been at the forefront of driving brands to adopt a social-first mindset. Amanda is responsible for setting the organic and social boosting global social strategy and oversees publishing and engagement on all brand social channels.
---
You might also like
---
More from Experts Talk
---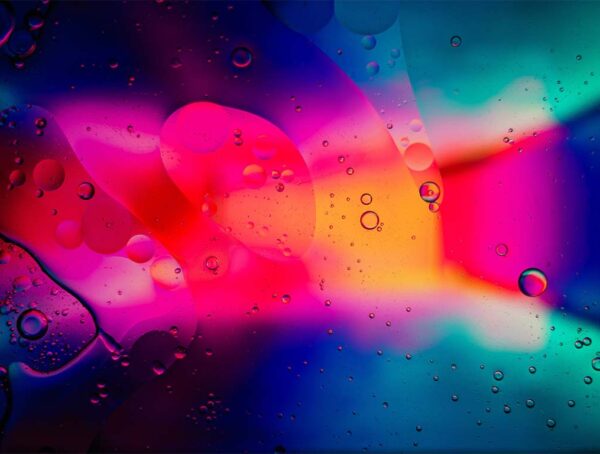 In this month's experiment, we set out to find out whether adding custom alt text on Instagram posts improves reach.