In this article, Amanda Wood, Social Media Marketing Manager at Hootsuite examines five social media experiments and their findings. 
According to Hootsuite, more than half a billion new users joined social media platforms over the last year, taking the global total to a whopping 4.33 billion by April 2021.
As brands continue to tap into the rapid growth of social media, it's easy to get overwhelmed trying to keep up with emerging social networks and new competition – overlooking the need to challenge assumptions and fine-tune details to better connect with the most important person of all, the customer.
As the social media marketing team at Hootsuite, we often wonder how different approaches to posting can change the outcome – so lately, we've been conducting some experiments. Through them, we've learned a lot that might drive social marketers to think about the experiments they might want to run themselves, and how they can tweak their own strategies based on our results!
Do Links Affect Engagement and Reach in Tweets and LinkedIn Posts?
Our team conducted experiments on Twitter and LinkedIn to test if the platforms' algorithms preferred posts with or without external links. Here's what we found:
Do Tweets with Links Get Less Engagement and Less Reach?
In our Twitter experiment, we set out to see if linkless tweets versus linked tweets would result in higher engagement. As expected, linkless tweets were the winner as many linked tweets include a call-to-action (CTA).
My colleague Nick Martin explained it perfectly – "When there's no CTA, there are no expectations. We're not trying to push anything, we're just joining a conversation."
We also found that on Twitter particularly, less is more. Images don't always boost engagement and a little personality goes a long way!
Do LinkedIn Posts With Links Get Less Engagement And Reach?
Given that LinkedIn is a professional networking platform – with a not-so-limited character count – we wanted to test the use of external links specific to LinkedIn.
In this experiment, Iain Beable, Hootsuite's EMEA Social Media Strategist discovered that on average, posts without links received 6x more reach than posts with links. However, while linkless posts had fewer shares on average, they received almost 4x more reactions and 18x more comments than the average post with a link.
When he unpacked the results, he found that quality engagement boosts organic reach, it's important to spark conversations on the platform and to understand that not all metrics (e.g. shares, comments, likes) on the platform are equal. On LinkedIn, the need to provide valuable content is imperative
How Effective are "Black Hat" Instagram Tricks?

Want to Buy Instagram Followers? Here's What Happens When You Do
Have you ever been followed by a bot? It seems like many small brands or influencers have started to use bots in hopes of making themselves look more legitimate or to secure sponsorships. Paige Cooper explains this simply:
"The idea that you must have a certain number of followers to be taken seriously—especially as you get your brand up and running—has been floating around for years. Vanity metrics are all about appearances, after all."
Since 2018, it's been harder for people to find a reputable supplier to buy followers from, because Instagram began to crack down on fraudulent third-party apps and bots that oppose the terms of service.
Paige decided to try two services, and in 48 hours she had received two sets of 1,000 followers using test accounts on Instagram. However, it may come as no surprise that these decreased over the course of a week and that buying fake followers is not a great idea because fake followers don't engage with your content, they are clearly fake (with numbers and random letters), brands regularly use audit tools and may blacklist you and Instagram may suspend your account due to the violation of its terms of service.
At the end of the day, it's not worth the money and the risk. Instead, we recommend curating and tailoring content, showing followers something authentic, actually putting in the time to engage with real people on social media (everyone who comments on a post is a great potential conversation and opportunity to connect with the greater community), and keeping an eye out for new IG trends.
An Instagram Automation Experiment: Trying It So You Don't Have To
In the same vein, most have heard about Instagram bots and automation platforms. How well do they really work? Paige Cooper was back at it again, and tried a few different automation services using Instagram test accounts and found that the number of true followers gained was little to none – in fact, in some cases, she actually lost followers.
Despite websites telling us that they are safe, reliable, and effective, there is no such thing as a risk-free, legitimate Instagram automation service. The back-end of these services is also clunky and slow with little to no help from advertised support teams.
All in all, the experiment proved that putting a budget behind bots was highly ineffective.
Does Saying "Link in Bio" Affect Your Instagram Post Performance?
To continue our Instagram experiment series, we tested the effectiveness and impact of using the phrase "link in bio," on the performance of posts on Instagram. Stacey McLachlan used identical images, and captions were used – as well as dates and times – to compare captions that had "link in bio" tacked onto the end.
We found that captions that included "link in bio" performed slightly better than those without. Stacey came to the conclusion that "you can link in bio to your heart's content, without fear of retribution by Instagram."
Key Learnings
Based on our social media experiments, it's safe to conclude that audiences on Instagram, Twitter, and LinkedIn crave authentic content and meaningful engagement. Black hat Instagram tricks are a dud, and the data shows the ineffectiveness and risk of using fraudulent third-party apps to push quick, short-term results.
Sometimes we forget that social media is supposed to be, well, social! It's not a one-way megaphone, so stop asking your audience to do something without earning their trust, to begin with.
I urge you to think about what objectives you are trying to achieve on your social platforms, understand who your audience is and what channels they're on, get clear on the value you're providing to that audience with your social content, and keep up with new features and trends on different platforms.
These experiments have also helped shape how we operate and conduct our social media at Hootsuite. Social strategies are meant to be fluid and ever-changing, just like the industry itself.
Last but not least, I highly encourage you to adopt a testing mindset too so you can elevate your social strategy, and truly understand what your customers want from your brand on social media!
Amanda Wood
manages the brilliant Social Marketing team at
Hootsuite
. With over 7 years of experience in social marketing, she's been at the forefront of driving brands to adopt a social-first
mindset. Amanda is responsible for setting the organic and social boosting global social strategy and oversees publishing and engagement on all brand social channels.
---
You might also like
---
More from Experts Talk
---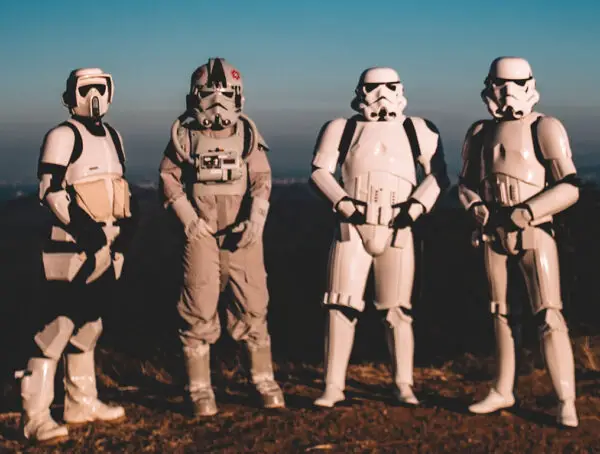 In this month's social media experiment, we set out to find out what LinkedIn pods are and whether they actually …