The fashion industry is often regarded as one of the best sectors for social media. However, as easy as it all seems, it can be pretty tricky.
Standing out from the competition is getting more and more difficult as everyone uses similar tactics, or takes similar photos. If you own a fashion brand, you may know this pain and disappointment when it turns out that your innovative idea is not as innovative as you thought and has, in fact, been already used by numerous brands. Tough luck.
There is still hope, though. Check our tips and tricks to make the most of social media for your fashion brand, instead of copy-pasting your competitors. The fashion industry provides many opportunities to sparkle – and social media has so much to offer to make your brand shine even brighter.
There's gotta be more than photos, right?
Yes! There is. Obviously, photos are the bread and butter of this industry. It's not us who shop – it's about what draws attention!. Catchy and good-quality photos won't be enough to make you stand out: most competitors will also take good photos. What you need to do is make your photos come alive. How? There are quite a few ways of doing so:
Animate posts: A new native feature on Facebook allows you to animate your posts by adding basic video effects: blurring or zooming. As simple as it seems, it is believed that it actually delivers nice results. Why not check it out when you'll be setting up your next campaign?
External tools for animations: Biteable, Lumen5, Reevio or Crello, where you can animate just a few objects on your photo. The first three tools can be used for more advanced animations, with music in the background and video effects. As video format is beloved on social media, you should definitely give it a go!
Cinemagraphs that point your attention to a specific object on the photo. The best effect you can obtain by using professional services, however, tools like Flixel can do some magic for you. Making a cinemagraph is not the easiest thing to do, however, effects are just worth it.
Branding of your photos should be an important part of content creation, on the other hand, natural, big photos can work better. You won't find out until you test it. For example, Misguided publishes a lot of full-size photos with a shortened link to the shop.
You can also take some flat lay / essential photos to show your products in a context.
Let's look at an example:
Your product is a red dress. You can display it as a packshot photo, or a photo from a photoshoot where the model wears the dress. But you can also,
make an animation of a few photos
make an animation with trivia about red dresses
make a cinemagraph where the only thing that moves is the dress
make a flat lay photo with the red dress in the middle, a bottle of nice perfume and a pair of high heels nearby to show a perfect style for a night out
make an animation of photos of the dress from your customers or fans!
make a collage of photos. Did you know that putting 4 photos in one post can look so pretty?
What about photos from your customers or fans? Can you use them? Under certain circumstances, but you should definitely remember,
User-Generated Content
Offer your customers a special discount for sending you some photos of their outfit, while the element of it is your product. You can repost them on Instagram (if they agree) or publish on Facebook if you get their approval. Don't use their photos without letting them know – not only can they can get upset about it, but they can even sue you for using their photos. So, as you can see, this can go terribly wrong.
User-generated content also helps with creating communities around your brand. Clients feel more appreciated and can gather in groups – and a photo of their friends wearing your products can encourage them to start shopping at yours, too.
What can also take you places on social media is…
Content Marketing
Yes, that's right. Making a content section in your online shop can drive more traffic from search engines and Facebook. Your content can play the role of a gate between your shop and your social activities. There are still so many fashion topics you can cover! Do some interviews, ask brand ambassadors for advice, present some outfits for others to follow. Be active!
Influencer Marketing
This one can be a blessing or a curse. It will be the latter if you don't identify appropriate ambassadors for your brand. We covered it all here. If you follow the rules we suggested, finding a good influencer will be easier, more effective, and more successful in the end.
Influencers can really drive sales – but they can also drive sellers crazy with non-transparent communication, or no results. However, if they are precisely selected, they can do more good and show your clothes and accessories in a brand new light.
Shop Feature For Contextual Advertising
If you manage an online shop, you simply HAVE TO connect it to Facebook and Instagram. Thanks to the amazing "Shop" feature you can quickly add and tag your products in the content you publish. This way you can give your audience a chance to not only familiarize themselves with your posts but also buy the product they see. This is the clue of contextual advertising.
Your audience doesn't have to be interested in buying a particular dress if they see it as an advert in a newspaper or Google Ads "somewhere on the Internet." However, if they see a link to that dress next to a photo of a celebrity wearing THAT dress, chances are they would like to look like the celebrity and wear the dress, as well! Give them a chance by linking your products so they would have to look no further.
Use Testimonials, Reviews And Emotions
Social proof is what we all need and follow on social media. Showing some emotions behind your customers' shopping stories (even simple ones like "Leila bought this dress for the prom… and just look how beautiful she looked!"), reviews from your customers (sometimes even a screenshot with 5 stars can be added as a part of graphics).
Be Special To Make Them Feel Special
How to make your audience feel appreciated: Give them the value they wouldn't find anywhere else. Everything5pounds.com is a site that shows that it doesn't take much to spoil people. They simply make a "trailer" of their new delivery on Facebook, so if you follow them on social media you'll know first what they'll introduce the next day.
Real-Time Marketing
Are you able to act quickly? No worries, it is not a test… yet. Real-time marketing can quickly make your brand popular. Obviously, it takes some effort to react as soon as possible after "something" happens (the recent event #BanksyAuction shows it clearly that some brands are adapted to react quickly, while others not. If you're prepared to react ad-hoc, you can try your luck.
Finding trending hashtags can help here – even if you're not ready to publish your own piece of content regarding a particular event (and you know you won't be ready), you can somehow jump on a bandwagon contextually, and use those hashtags for your posts. No spamming here! Remember to keep the context.
Customer Service
Take care of your customer service – your bad reaction turn into a catastrophe, and great reactions can give you a great PR effect. Answering your customer complaints, but also their needs, feedback, or just a simple request, can win their hearts and make them your best brand ambassadors. Chatbots can help you communicate with your followers, however, you should keep a human face, especially when you need to handle complaints or negative comments. Answer or use reactions for comments to give your customers another touchpoint. Be responsive and friendly, and it will pay off.
GO Live!
Live videos are just perfect for the fashion industry. No matter if you show the preparations for a fashion show or the launch of a new collection, or a quick interview – you should show it LIVE! Not many fashion brands seem to appreciate this solution – so there is still a spot for your brand.
TECH!
Developing technology provides, and will continue to provide many new chances to get attention. Just take a look at what Tiffany did: This use of AR is impressive and may seem to be futuristic, but it is happening here and now! Peoples will be able to try your clothes or see themselves wearing a bag without having it. We are thrilled to watch the marriage between technology and social media.
The post below needs to be viewed on mobile and as soon as it plays, you simply tap on the video.
The fashion industry on social media is more than posting a photo and pressing "publish." Try to entertain your audience, ask them questions, post quotes, or use polls – and they will interact with your brand in return. And making a purchase in your shop is just one step further!
---
You might also like
---
More from Experts Talk
---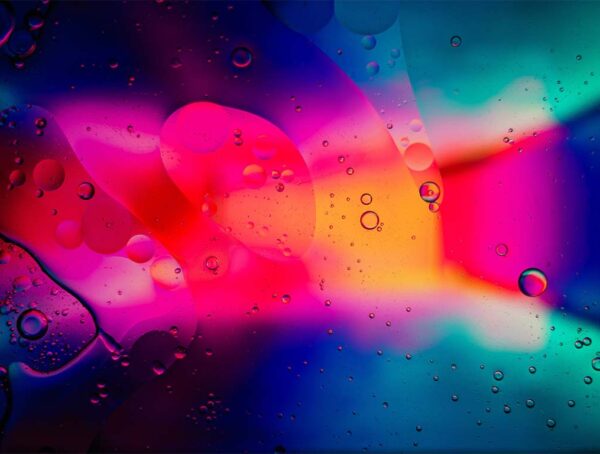 In this month's experiment, we set out to find out whether adding custom alt text on Instagram posts improves reach.