What should you know about influencers,  prepare for activities involving them, and avoid common mistakes? Take a look at this guide and start planning your next influencer marketing campaign!
Finding an effective way to promote your products or services can take "some" time, money, nerves, and your peace of mind. In all that marketing clutter, reaching the right people at the right time, with the right message, is the key to success. But before you get there, you should go through and test quite a few methods. One of them can be influencer marketing a practice that has been gaining in popularity since social media started to "kick."
For many marketers, influencer marketing is nothing new, as they are used to make the most of it. However, there are still some newbies in the biz, who haven't had a chance to manage a campaign with influencers. Or others that are just not happy with the results they got so far.
As for influencer marketing, "the proof is in the pudding" – however, the "pudding" can quickly turn out to be a bittersweet one. Is influencer marketing worth giving a go or you should write it off from your list of marketing efforts?
In this article, we will cover the most common mistakes and challenges, as well as provide the ultimate checklist t0 finding a perfect influencer for a "happy-ever-after" collaboration. We hope you will find it helpful!
Before we start, let's take a closer look at why influencer marketing has become so popular:
It's relatively easy to manage – you don't need to have any previous experience or skillset to make it work. In many cases, it is just a Facebook DM or an email with a collab request, to begin with. Maintaining a single campaign does not have to be complicated.
It's cost-effective – in contrary to paid ads, influencer marketing can cost you no more than a price of sending a parcel. Many influencers, especially those micro or nano ones, regard barter as the best payment – which means it is "basically free" for you.
It's relatively new and yet to be adequately discovered – despite growing popularity, all brands in the world do not use it. This means your brand still has some room to shine.
When managed correctly, it can deliver wonders – A recent Collective Bias study proved that 60% of consumers had been influenced by a social media post or a blog review while shopping offline. It naturally has an enormous impact on purchasing online as well.
It doesn't have to go along with any other marketing activities – no matter if you find it a blessing or a curse, a simple influencer campaign can be conducted without any other actions. That is another reason why influencer marketing gained such popularity.
It is based on recommendations and reviews of products, services, people or events – and this is where its success often lies. According to the same study, 70% of millennials are influenced by the recommendations of their peers in buying decisions.
Influencers have well-built communities -it's not only about their blogs or websites, but also social media profiles, pages, and groups.
Challenges And Problems In 2018
First and foremost, the wrong choice of influencers. Looking at vanity metrics is so 2010; now, a following should matter as much. In an era of bots, fake accounts, suspicious activities, and automated comments, value speaks louder than numbers that could be achieved in a week – such as a high count of followers. As long as these are often the first stats you can see while checking a profile, they don't have to be valuable.
The challenge is to stop looking at the number of followers and stop demanding more than 10K+ of them, as it may bring no results. The stats that should ensure the right execution of the campaign (and should be highly cherished) are, reach within a right target group and engagement rates (you can either ask influencers for complex statistics, or check them on your own using several tools: Social Blade, Hype Tracker, Analisa or Sotrender, just to name a few).
Let's look at some examples.
Imagine a product campaign for your brand: your local café in a small town. What kind of influencers should you invite to collaborate with? Small, local ones, or a huge one who has probably never heard about your town?
Another example: baby goods. Would you choose some parenting blogs with smaller, but more accurate reach, or a fashion model who has 2M+ followers but has spoken publicly that she hates children?
Further on in the article, you will find a checklist to go through when comes to seeking and verifying so-called "influencers."
Another problem is lack of strategy. Some marketers assume that influencer marketing can solve all problems. The lack of sales or brand awareness and a few campaigns should make do. It's not only wrong – it also is harmful to the whole company. Influencer marketing can be a part of a strategy, but it won't replace it or be a strategy in itself. Relying on influencers as the solution to all problems can lead you nowhere, even if you think it patches up and fixes all of your marketing holes and scratches.
Fighting online falseness is a massive challenge for marketers to overcome. It doesn't take much to become a fake influencer, and as marketers, we need to face the problem of educating our peers, colleagues, and clients, that vanity metrics don't do the trick. Lack of authenticity is often spotted by the most critical group here: the audience, who can mock the brand or remember it for a long, long, long time – in a negative way. We live in times of ad fatigue and increasing awareness about marketing processes. Offering them an unauthentic ad experience or involving fake factors can be risky. Also, paid collaboration posts are not always labelled as branded ones and therefore can lead to confusion. An investigation launched by The Competition and Markets Authority seems only to prove the point and problem.
Lack of communication and promotion can kill every influencer marketing campaign. A blog review, supported by a social media campaign, is likely to reach the right audience – however we can often encounter a situation when the review is published and… that would be all. The agreement is fulfilled; the influencer did their part, and the brand is often left with nothing or results not to be proud of. That is why clear, transparent communication is a must.
All this can put you in doubt of influencer marketing and whether it's even worth giving it a try. It is. Follow our guide to be able to start planning your campaign right away.
Knowing all of the above, the question remains:
How And Where Do You Find Influencers?
One of the most significant sources are Facebook Groups: as long as you can receive a shortlist of influencers in no time, you need to be careful with (double) checking them. Don't be fooled by personal branding, and look at hard data.
You can get inspired by some rankings available throughout the Internet: however, you need to be aware that personal relations – not data – can impact them. It is totally fine to keep them as a source of inspiration or research, but your choice should not depend only on them.
You should also consider previous and current marketing campaigns, not only within your industry but also those involving your target groups or those being conducted locally. They can give you the idea of influencers you could ask or with who to avoid collaboration.
Once you choose your "dream team," it's time to verify them. Are they actually just… a dream?
Take a look at campaigns they were a part of.
Do your research and answer a few questions:
Does their News Feed contain a lot of advertising content?
Are those campaigns any relevant to your product or services?
Did they promote your competitors?
Have they been involved in the promotion of products that stand in opposition to yours? (e.g. you promote the healthy lifestyle, and the influencer promoted some fast food products)
Were those campaigns successful (at first sight, at least)?
Are they, basically, commercially exploited?
Metrics matter
Analyze essential statistics such as reach within your target group, engagement rates (this metric often reveals if a particular influencer is worth collaborating with) and engagement loop – if influencers encourage their followers to further discussion
Target group
Are you sure that your selected crew reach your target group? Use some external tools to eliminate the risk of buying a pig in the poke and making a campaign that would reach a different audience. Even if you are a fan of a blogger you should not be biased by your opinion: always take a look at your target group.
Location
This matters for many factors: if you are to send something to your chosen influencers, you need to spend money of delivering the parcel (and it can take up to a few weeks – imagine having a last-minute campaign with influencers who didn't get your products for reviews in time). Also, if your business is very local, you should be looking for influencers around you to deliver better results of your campaign.
Communication and Aesthetics
Draw your attention to the way an influencer communicates. Do they use a strong language or post controversial content? Is their photo and video content consistent and, in some cases, merely pretty? (you may want to care about it as for beauty promotion) Check it carefully before it is too late.
Publicity
Are they popular, or awarded for their campaigns? What about their personal branding – do they care about it? How about their social media profiles: are they developed communities, or it is all about blog activities for a particular influencer?
Influencers selected and checked?
Great, we are halfway there! Now, we are going to point out a few crucial bits and bobs to remember: some of them you may find obvious, but reminding never killed anybody.
It's your showtime.
Is your campaign well-planned? Well, check it with our list:
Clarify arrangements. Identify dos and don'ts (e.g. mention that the brand is 100% gluten-free, don't use particular hashtags, etc), prepare some blurbs (a few sentences about the brand, products or services) to help them introduce the product or promotion, fully. Specify the map of touchpoints (placements of publications), timetable and deadlines. Draw the process of approval. You should also include all of these in your agreement. Yes, that good old written agreement – a piece of paper that can come in handy for both sides.
Think about using UTMs when it comes to redirecting to shop online. This can help you track conversions (and you will need it for reporting, optimising and analysing your campaign) and make a final judgment whether the influencer met your business goals and KPIs or not. Another way of measuring the influence, other than engagement or reach, is distributing some dedicated discount codes for influencers to spread the word about. The volume of purchases with the code can be helpful for reporting.
Care about relations. The more and better you communicate with influencers, the more likely you are to achieve success with the campaign, avoid some unpleasant situations and collaborate with those influencers the future.
Houston, we have a report! Each campaign should end with a report consisting of KPIs and their results, stats, screenshots wherever possible, and a general conclusion. Brand goals should also be included.
—
Can you do without influencer marketing? Absolutely. Brands have been conducting a lot of great marketing campaigns in the past and didn't even know the modern meaning of the word "influencer" Most products or services aren't promoted through influencers either. But if the world of marketing gives you such an opportunity, why don't you just try and see if it works for your product?
---
You might also like
---
More from Experts Talk
---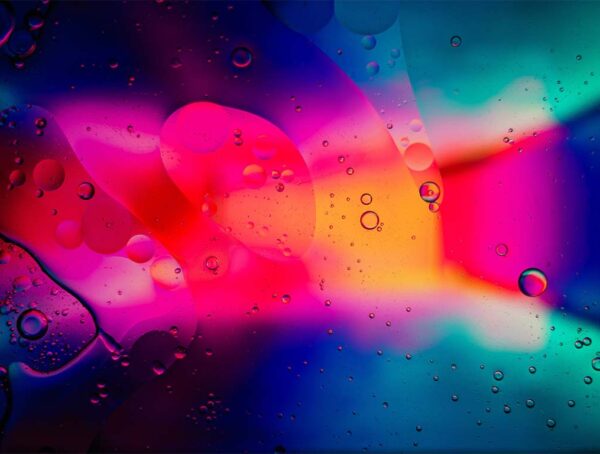 In this month's experiment, we set out to find out whether adding custom alt text on Instagram posts improves reach.