Instagram has revealed a list of factors that determines the reach and ranking of Reels. 
Instagram has shared a new overview of its key factors when ranking Reels. The recent post highlights the essential considerations of Reels ranking and breaks the concept down into three parts.
First off, Instagram revealed the four key factors upon which it determines which Reels each user is likely to be interested in.
As with the algorithms of many other platforms, Instagram picks up on the percentage of a Reel the user has seen, identifying user preference based on how much of the Reel was watched and suggesting similar Reels to the ones watched till the end or close to the end. It also takes into consideration the user's direct engagement with the Reel, such as Likes and Comments.
To encourage engagement, Instagram takes into account the likelihood of a Reel inspiring the user to then produce his or her own Reel based on the original.
To jump on this and maximize a Reel's reach, creators could try and tap into trending audio clips, increasing the likelihood that Instagram will present the Reel to more viewers.
Instagram then revealed the four most important signals that make the platform boost the reach of a Reel.
Users are shown content based on their past engagement history. To establish this, an AI system picks up on users' interests and matches them with similar videos.
For example, if a user has watched and engaged with videos of home decoration in the past, they are more likely to be shown more Reels around this same subject, as the algorithm factors in "video understanding based on pixels and whole frames."
[Tweet "Instagram has revealed a list of factors that determines the reach of Reels. TLDR; Reels are for quality and entertaining content for users to react to and engage with."
Finally, Instagram also highlighted the key elements that limit a Reel's reach. Any video with low resolution, watermarks, centered around political content or made by politicians will get the ax. Creators with clients in these sectors should take this into consideration before drawing up their strategies for marketing on the platform.
In addition, it is worth noting that Instagram limits the reach of clips that have been re-shared from TikTok or other platforms.
By establishing choices such as no political involvement, Instagram is taking a clear step in the direction of keeping Reels a lightweight and fun entertainment medium.
---
You might also like
---
More from Instagram
---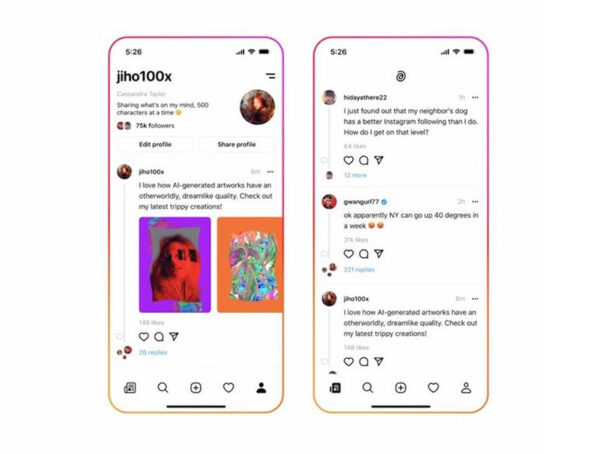 Instagram's rumored text-based Twitter competitor still does not have a name, but now we know what it might look like. The …