Later conducted a study analyzing 18M Instagram feed posts and found how many hashtags maximize reach and engagement on Instagram.
How many hashtags should you add to your Instagram posts to yield the optimal level of reach and engagement? Later analyzed over 18M simple Instagram feed posts (posts that did not include Instagram Videos, Reels, and Stories) to find the answer.
According to the results of their analysis, more hashtags are definitely better for driving both engagement and reach. The study found that posts with 20 hashtags had the highest average reach rate, and those with 30 hashtags are not too far behind. In addition, Later found that 30 hashtags generated the best results in terms of engagement.
Later's findings differ from Instagram's own recent advice about optimal hashtag use, which suggests that users should add only a few hashtags to their posts to reach optimal results. According to a recent post from Instagram's @creators account, users only need to use between 3-5 hashtags.
This advice, in turn, contrasts the platform's previous suggestion, which allegedly told creators to aim for 8-15 hashtags earlier this year.
"As Instagram continues to expand their discoverability and SEO tools, it makes sense that they want users to experiment with fewer, more relevant hashtags – this could help them accurately categorize and recommend your posts in suggested content streams like the Instagram Reels feed or the updated hashtag search tabs," the study reads. "It could also be a way for Instagram to streamline spammy hashtag use. At times, users include irrelevant hashtags to try to maximize the full allotted 30."
The report, however, does not suggest a definite one-size-fits-all answer, as much depends on a brand's targets, unique audience types, and objectives.
The decision to target a smaller niche with fewer hashtags or to reach a broader audience with a more hashtag-cluttered post requires a degree of experimentation to assess what works and what doesn't for each campaign, as always.
But regardless of subjective experiences, Later's Instagram hashtag study points to the fact that more is better.
---
You might also like
---
More from Instagram
---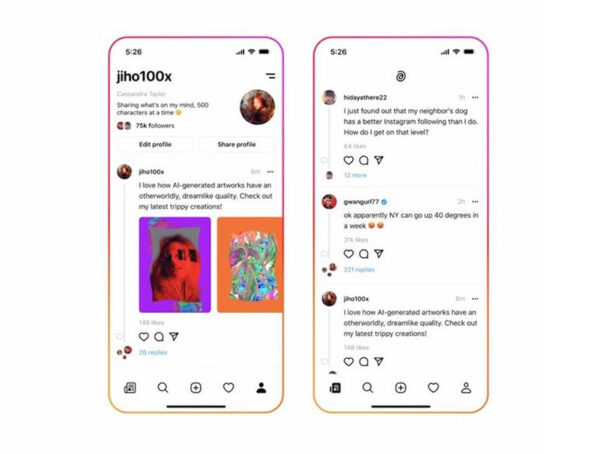 Instagram's rumored text-based Twitter competitor still does not have a name, but now we know what it might look like. The …