As social media professionals one of the most important activities we can do, is an audit. A social media audit gives you a lot more valuable and actionable information, and can certainly help you assess the success of your every day activities. Thus, it allows you to plan your future strategies and set future goals.
Firstly, what is a social media audit?  A social media audit is an examination of a person or organisation's social media presence that will help you make sure that it is achieving maximum ROI. How does one go about doing a social media audit?
Before beginning, it is important to know what the end result of your audit should be. You should be left with an improved social media strategy that outlines recommendations that your data can back up. I would suggest 8 steps.
1. What are your current objectives?
It goes without saying, that you need to have clearly defined objectives for your social media strategy. If you don't, then you're probably stumbling around in the dark. Figure out what you want to achieve. Is it engagement, sales, customer care, brand awareness? You will need to write this down for the next step.
2. How effective are you in achieving current objectives?
Evaluate current activities by doing a gap analysis. Are you selling, engaging, creating brand awareness? Whatever your initial objectives, you should be achieving them. This is also where numbers play a big role. If you're into crunching numbers, this task is a piece of cake. Evaluate the quantitative and qualitative results of your activities by analysing your metrics and calculate your ROI.
If there is an actual written strategy, try to look at it in more detail. Is it sound? Does it make sense? What has been planned, and what has actually been achieved? Are the right platforms being used? What is the frequency of posts? Are posts relevant to your target audience? If there isn't one, I am afraid that you will have to do it now – Get out some paper and a pen.
3. Who is your target audience?
It's necessary to create a very detailed analysis of your audience and know things like age, gender, profession, income, lifestyle and location. With this information you can tailor your messages and target different segments more successfully.
What your metrics will tell you as well, is the most important factor of all – when is your audience online? They will also tell you how receptive your audience is to your messages. Ask yourself why your audience should be interested in your messages. Why would they buy your products or use your services?  Make sure you are not targeting random people, but those who are interested in what you have to say.
4. What is the sentiment about your presence?
How does your audience react to your current activities? Do people complain a lot or do they say "thank you" a lot? I think we can all identity and separate positive from neutral or negative.
It is not easy to do a sentiment analysis though, as there is so much data and you will have to evaluate it manually. Bad sentiment doesn't lead to you making money, so you will have to examine what people like or don't like, to figure out how and what to improve. Sentiment should be in your favour and you should be able to take control of the conversation.
5. How successful are you in engaging your audience?
Define your conversion "action" and measure your audience conversion rate. Depending on your strategy you should be aware of its impact.
Obviously, conversions should match or exceed goals and a higher conversion rate means higher engagement which leads to loyalty and more sales. Talking to the wrong people with the wrong message will lead to them being distracted from what you would like them to do – buy from you. This is called profitable user engagement. You will not be very profitable if you don't have the right kind of engagement. Simple.
6. What are your messages?
It is a highly important step in any social media audit, to define what messages you are putting out there. How "general" are they, or how relevant are they to your brand, image, and/or your overall communications strategy? You must also clearly define the tone of these messages, if they are being used properly on each platform that you have a presence.
For example, are your messages optimised for Twitter or Facebook? Are you making good use of hashtags? This is all very important information as you get a better picture of your message's alignment not only to your brand and audience, but also to each platform.
7. How successfully are you amplifying your messages?
Paid social amplification is a great way to get your message out there to the maximum amount of people. It also gives you great measurement statistics to look at and analyse, especially if you are A/B testing with your messages.
How well you amplify your messages really does tell you how good your messages are really, as you are pushing them directly to the audience that counts for you – fully targeted. If you don't get a good result from amplification you will really have to rethink your messages. Thus, if you want to get a complete view of your social media during an audit, make sure you check your success it this department.
8. What does your competition do?
You might think that you've got it right, and that you are doing it all better than your competitors. Sure, you might have more likes on Facebook or more followers on Twitter, but maybe your competitors are getting a better ROI through higher engagement rates. You need to watch your competition and take notes. You can track your competitors with almost every analytics tool out there, including Facebook's Pages to Watch, so you don't have to break the bank. During a social media audit it is a great idea to stack up your own presence in comparison to your competitors in order to see how you compare.
With all the above, you should be in a position to correct mistakes and create a much more realistic, convincing, and of course SUCCESSFUL social media strategy. It's up to you to be honest cut your losses, learn from your audit, and move forward with what you have learned.
Related Stories:
You might also like
---
More from Experts Talk
---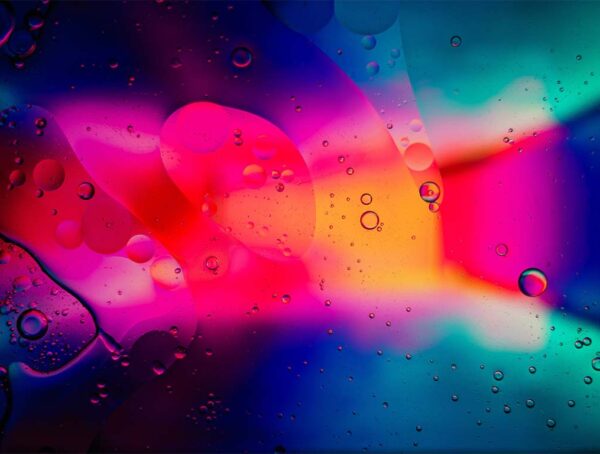 In this month's experiment, we set out to find out whether adding custom alt text on Instagram posts improves reach.