Sure, you may complain that you don't have time, This is a typical excuse with people who never get off the couch to get fit. Yet your personal social media presence is like a garden. It needs work… and more work… and care. How is gardening done? Well, you don't just haphazardly dig it up, you don't overwater or underwater your plants, and you certainly don't pull out your best flowers together with the weeds. Now, if you are like me – a little lazy when it comes to tending my "social media garden", I would imagine your days probably go a little like this…
Facebook – Always open in at least one browser window. You post once or twice a day, check your feed throughout the day, but really get a bit more active in the evening, or really early in the morning. You pretty much only have enough time to scan your newsfeed and open posts that seem interesting in new tabs.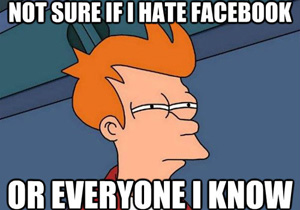 You think to yourself, "I will read these later" – You rarely get to actually read blog posts properly, although you really find them interesting. The shorter they are, the better.  Easily consumed, easily understood. Nothing too complex. Leave the longer ones for the weekend – or bedtime. You chat quite a bit on Facebook – this is how you catch up with people mostly. Phone calls require too much attention-span and you need to multitask if you are to be productive. From time to time and at random intervals, you change your profile and/or cover photo – depending on what's happening in your life at the time. Are you on holiday? How to resist posting that beautiful sunset or the beach you're spending your day on?
Twitter – For many, Twitter is a full-time job in itself. Not for me. I go through phases of intense Twitter activity. Only phases though. Then I nothing. Depending on how many people or companies you follow, your Twitter feed will either be a constant stream of interesting things, or a monotonous uninspiring drag. You scan through tweets and simply favourite or retweet things that seem interesting.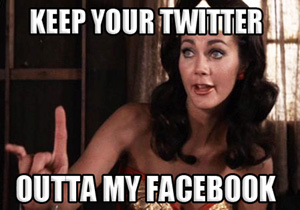 If you see a question to answer, or something interesting you can comment on, you do so. Similarly, if you find something that looks fun, you retweet it. You are always surprised at how many followers you receive in these short spurts of activity. If you spent more time on Twitter, you know you'd grow a decent following pretty fast. But do you? Nope. Twitter requires wit, fast thinking, and speedy reactions. You simply can't keep up with things at this rate. No. You have better (and bigger) things to do. Twitter is always available on the smartphone, but usually you're logged out in a perpetually open browser window.
Instagram – Ahhh… Whether you are posting a picture of your latest meal, your new car, your car thermometer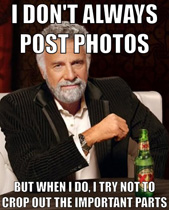 showing 30 degrees (Celsius) at 1 am, or that tasty beer you're trying for the first time, you love Instagram. Instagram is  the bomb. Especially because you can so easily cross publish to Facebook, Tumblr, Foursquare, Twitter and Flickr all at once! Lazy-central! Images always look awesome on Instagram. It must be all those filters. Yes. Forget #nofilter. That's boring stuff for people who meticulously plan their shots. Instagram is your daily Social media companion. Posting is a breeze, and you look cool too. Random people like your posts. Random people follow you. You follow random people. Just use the right hashtags and you're set for stardom! Easy peasy.
LinkedIn – So, you've completed your profile? Great. Come back when you have something more to put on your CV.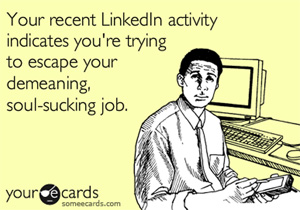 Alternatively, log in every now and then, check your messages (perhaps a recruiter has messaged you) and see who has looked at your profile. Sure, there are all sorts of cool things you could be doing on LinkedIn, like engaging in group discussions, or running your own blog with LinkedIn's publishing platform. But no. Takes too much effort.
Pinterest – You do have an account on Pinterest. You may or may or may not open it once a month. What a waste of time! Ain't nobody got time for that. ;-)
Lack of time might be a reason that we all mention in order to justify being lazy, but I think the secret here is focus. It's all too easy to get caught up in everyday distraction and to lose the ability to do build a good personal social media presence. Just like when you manage pages for a client, you need to aim for very specific things to attain certain goals. So, what you can do (and this is really easy) is this…
Choose the channels you want to use.
Login and stay logged in. Audit your presence – this means seeing who your Friends, Connections, or Followers are.
Check your messages and answer them.
See what people like and comment on. Answer or like people's comments. Pay it forward.
Post new and fresh content every day.
Find things that are interesting to you and spread the word. It doesn't matter if you don't see an immediate shift in interaction. Identify which content gets the most engagement.
Choose at least three connections a day, and interact with them.
Be genuine in your interaction. Don't just interact for the sake of it. Don't be fake.
Reach out to at least three new people/companies per day.
This is an easy one with Twitter, and you are usually rewarded with retweets and mentions. This is not time-consuming.
Keep an eye on your stats.
Know how you are doing and what you are good at.
Now, you can go a step further… Check whose birthday or if someone has just got married. Send people your wishes. They will appreciate it that you at least sent them wishes on Facebook. Everybody does it! You could also call them, or get in touch with an old friend. These events are an opportunity to communicate with people that you rarely talk to.
On the other hand, if you're really not bothered about your Social media presence, do absolutely nothing… or at least do whatever you feel like doing. If you're one of those people, you've just wasted a little time reading this article… oh well… no biggie.
Related Stories:
You might also like
---
More from Experts Talk
---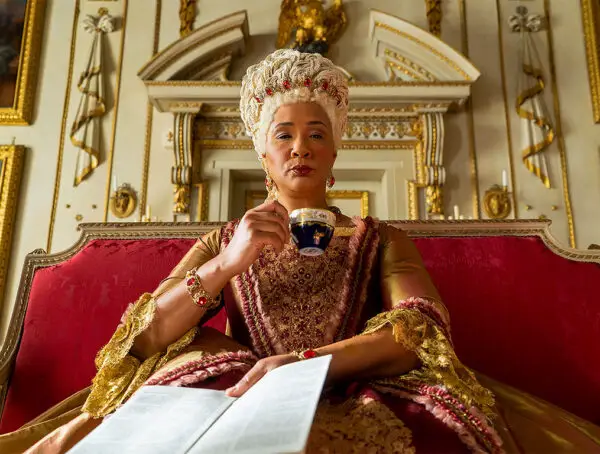 A new musical could soon come to life on TikTok, WhatsApp users are flocking to Signal and Fiverr will run …