Instagram has rapidly turned into one of the most popular social networks, with even more users joining every day to upload their own pictures. Visual content is important for every modern content strategy, which makes business owners create an Instagram account, in order to find another way to promote their business.
So, how can you use Instagram to effectively promote your business?
Upload visually appealing content: it might sound simple, but it's not. Make sure your content is of high quality.
Get creative, think out of the box: there's no need to upload pictures that can also be found at your website, or ones that are boring (needless to say about stock photos). Be creative, think like a user and even be spontaneous!
Promote your product within a context: yes, you are expected to promote your products through Instagram, but there's no need to get lost in an endless monologue that is not interesting at all for your users. Try to integrate your business promotion in a context that is realistic in terms of the user, not only in terms of marketing.
Introduce users to your business: Instagram can be your showcase for your business, not just your products or services. Don't be afraid to post older photos with the history of your business, or update them with your latest news.
Give a scoop to your fans: How about adding 'behind-the-scenes' pictures of your company and your products for your Instagram fans? It is a way to show them your appreciation and increase your audience, don't you think?
Show the process of your product: Except from "behind-the-scenes"content, you can also add pictures taken from your business while working. It is the process that leads to success and that's what you should occasionally show to your fans.
Allow your employees to use your business account for a personal touch: how about setting a day per week/month that your employees manage your Instagram account through their smartphone? Many bigger companies 'lend' their account on their employees, in order to show their own point of view for the company.
Promote the experience of your product, more than the product: don't just promote your product, but also the experience that comes along with it. Your potential audience will turn into a client by attaching to the whole experience of your services and your business, so make sure you introduce them to it accordingly.
Use video: Instagram has become even more powerful with videos, so don't ignore them. Whether it's a clever promotion, or a funny video from your company, they're all more than welcome!
Don't be too serious, but always find a balance between humor and professionalism. Nobody wants a strictly serious business social profile, but this doesn't mean that you should upload videos with cats daily. A balance on your professional and personal voice is ideal!
Use hashtags that are related to your business: hashtags are very useful on Instagram, since they allow you to expand your audience, find new users, monitor your competitors, grab new ideas for your content. Make sure you find the ones that suit your business.
Host giveaways/contests: A giveaway or a contest is always a good idea for your audience. How about promoting your Instagram giveaway through your Facebook Page?
Link Instagram to other social networks. It's a good idea to cross-promote your content through all your social networks, in an effort to increase your Instagram followers, expand the reach of your unique Instagram content and also show the way you combine all your social networks for your social media strategy.
Engage with your users: Don't forget to interact with your users through Instagram, especially if they ask you questions that are related to your business. Don't feel guilty if you don't answer to users that ask for 'follow for follow"!
Ask for user-generated content: User Generated Content (or UGC) is more than welcome, especially if you can come up with a unique hashtag that you could promote through Facebook, Twitter, Instagram, etc. It's up to you to set the topic, find the hashtag and allow your fans to express themselves. How about picking the best pictures afterwards and upload them on your social networks?
What else would you add to the list?
Related Stories:
You might also like
---
More from Instagram
---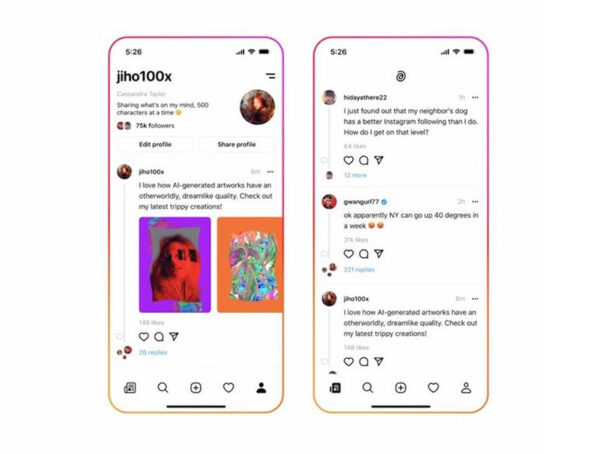 Instagram's rumored text-based Twitter competitor still does not have a name, but now we know what it might look like. The …