Instagram is the hot social network right now. Instagram is visual, it is fast, easy and straightforward. Instagram users tend to be young and urban, and they're a great target audience for many businesses. And with the recent launch of Instagram Direct, allowing users to send images one to another in a private way, Instagram is fighting on the latest trend.
So yes, you really should consider using Instagram and include it in your social media marketing strategy. But first things first, let's look at how you can increase your Instagram following among these highly desirable potential customers:
1. Post regularly
Like all social networking sites, people want to see new posts from the people they follow. There is nothing more boring than a feed that is not updated, right? So get your smartphone and start shooting. Ideally you should post between two and four photos per day but one will be the minimum. Plan your posts ahead and keep the good shots on your phone until the time has come to publish them on your feed.
2. Don't spam
There is such thing as doing it too much. Yes, you should post regularly as we mentioned before but do not overdo it! Let at least 2 hours pass between your uploads and try to bring something different each time. If you are on a trip to Paris for example, we do understand you will take hundreds of amazing pics… but do not post them all on your Instagram the same day!
3. Be original
People like to see different things. People are always amazed when they discover something new. Instagrams of the sky outside for example have become the dullest trend lately…. Do people really care about the clouds where you live? I doubt it! instead, try something else, take a picture with an original angle or showcast your product in an original environment.
4. Be interesting
Even if being original will most certainly make you be interesting too, what I mean here, is to offer more to your followers. The main point of attention here is the tag line you will add to your photo (yes, you should ALWAYS add a tag line on your photos). Explain what you saw, share the reason why you took this picture. Educate people on what they are looking at.
5. Hashtag, hashtag, hashtag
You should add at least one hashtag to every photo. Jump on trending topics to expose your posts to more people, and establish some tags that are unique to your company that you can repeat throughout the week, such as a sale or new inventory hashtag. This sets you apart and helps shape your brand identity.
6. Interact with others
Never forget that Instagram is a social network. As such, it works around the concept of interaction between users. Try to leave comments on pictures you enjoy, ask for information, provide feedback or simply tell the instagrammer you appreciate his picture. People you interact with are more likely to interact with you and follow you in return.
7. Share
Last but not least, Instagram is all about cross-promoting your photos on other social networks. The app works seamlessly with Facebook and almost so with Twitter (twitter does not allow preview of instagrams anymore). The more people will get to see your pictures, the more will join you on Instagram.
Now you are ready to rock the Instagram world. And i believe this will have a great impact on your business! If you have any other tips, please do share them in the comments :)
Related Stories:
You might also like
---
More from Instagram
---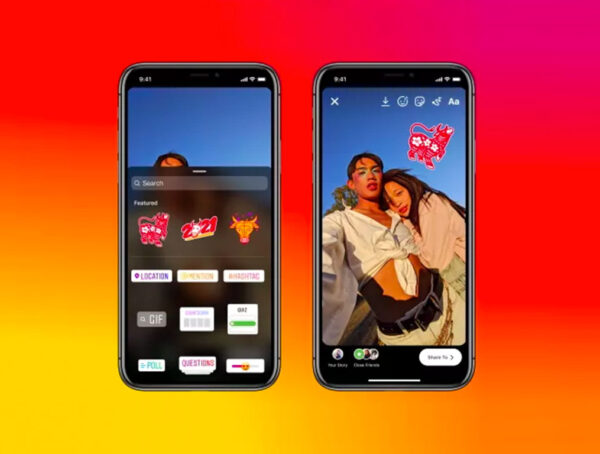 Instagram is celebrating the Lunar New Year with special stickers, an AR filter, and special appearances by Creators.