YouTube's Chief Product Officer, Neal Mohan, took the stage at VidCon last week to announce new opportunities for creators to monetise their content and more.
Over the last year, YouTube built on some of its creator monetisation options and added several others. For example, Super Chat is a feature that "allows fans to purchase messages that stand out within a live chat during live streams and Premieres," and there are now over 90,000 channels that have received Super Chats.
The amounts that some streams are earning are no laughing matter – some are earning over $400 per minute! Super Chat is now the number one revenue stream on YouTube for nearly 20,000 channels – that's an increase of over 65% from last year.
Now, YouTube is introducing a new feature called Super Stickers. The feature allows fans "to purchase animated stickers during live streams and Premieres to show their favourite creators just how much they enjoy their content." They will come in several designs in different languages and categories like gaming, fashion and beauty, sports, music, food, and others.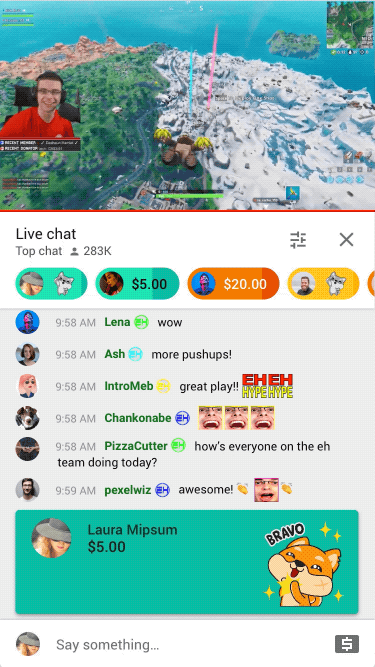 Following up on its Channel Memberships, that allow fans to pay a $4.99 monthly fee to get unique badges, new emojis, and access to special perks (exclusive live streams, extra videos, or shoutouts), YouTube is now adding membership levels – one of the most-requested features. Membership levels allow creators to set up to five price points for channel memberships. Each membership can come with its own perks.
YouTube says it has been testing membership levels "with creators like the Fine Brothers Entertainment on their REACT channel, who have seen their memberships revenue increase by 6 times after introducing two higher-priced tiers."
In addition to the above, YouTube's Merch shelf with Teespring  – a feature that allows creators to sell merch to their fans directly from their channels – is getting five new partners. Eligible creators can now merchandise with Crowdmade, DFTBA, Fanjoy, Represent, and Rooster Teeth.
YouTube is also now helping creators amplify their positive impact with several new features. The first – Learning Playlists – "provide a dedicated learning environment for people who come to YouTube to learn." Learning Playlists offer organisational features that  "provide more structure, dividing a collection of videos into chapters around key concepts, starting from beginner to more advanced."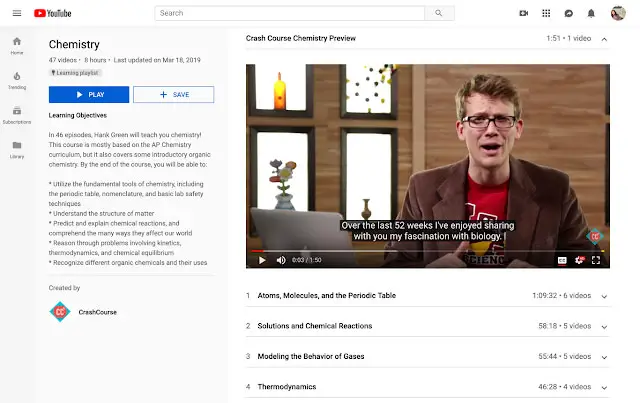 Recommendations will be hidden on the watch page, to allow viewers to focus on the lessons. Learning Playlists will start with content from partners like Khan Academy, TED-Ed and Crash Course.
Finally, YouTube is moving YouTube Giving out of beta, allows creators "to use their voice on YouTube to support the charitable causes they care about."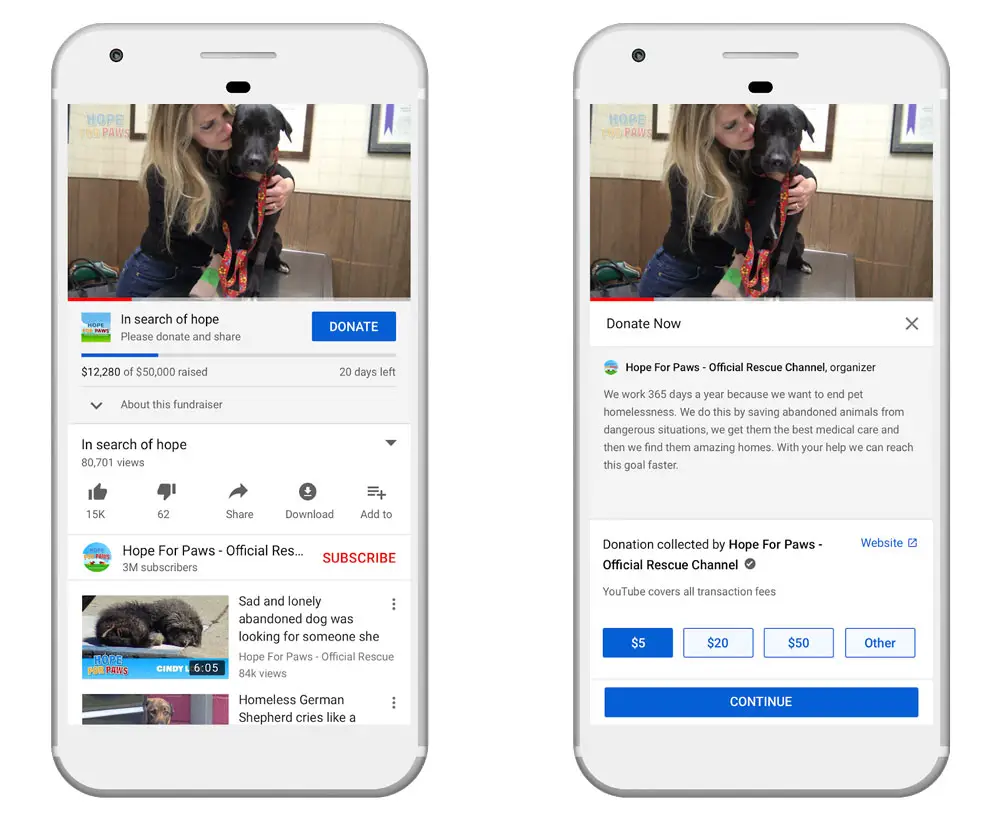 The feature will now be available to thousands of creators in the U.S. within the next few months! All they have to do is select a nonprofit to create a fundraising campaign next to their videos and live streams, and fans will be able to donate directly via a "Donate" button.
---
More from YouTube
---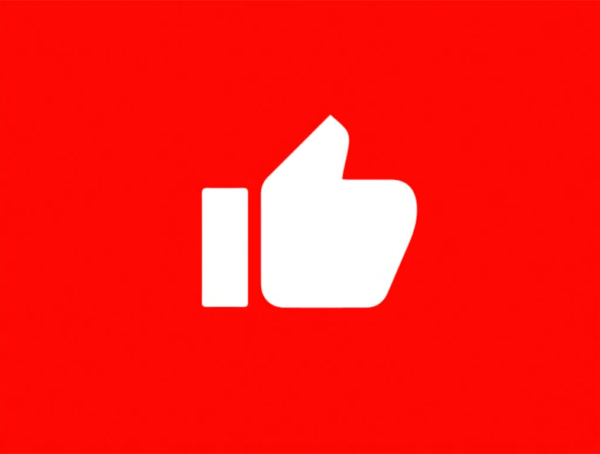 YouTube is trialling a new "Test & Compare" feature that helps creators choose the best YouTube thumbnail for their videos. The …