Snapchat has issued a guide on how to best use its Audience Insights tool to tailor marketing to audiences and get better results.
Snapchat's Audience Insights allows advertisers to look into and gain data from thousands of different groups of Snapchatters. With the tool, businesses can learn how Snapchatters respond to ads and who that audience is to design additional targetable segments to grow their reach on Snapchat.
Effectively taking advantage of the tool helps them build audience profiles, craft hypotheses around their audience, and test them to recognize what's working in their marketing mix and what's falling flat.
It combines Snapchatter data with external, third-party information provided by Snapchat's partners, to offer holistic insight into audiences, including demographic, location, and device data, DMA breakdowns, as well as first- and third-party interest information.
Next year, Snapchat will be adding insights about content consumption – showing what publishers and content sources a specific audience spends the most time with – camera usage to know how an audience engages with AR Lenses and Filters, and custom audiences comparisons, to assess traits that are unique to an audience by making comparisons against other custom user groups.
Advertisers can access Audience Insights from their Snapchat Ads Manager and Business Account. Once there, they can click on the menu tab and select 'Audience Insights' under 'Analyze' to enter targeting information and see a custom report about their target audience as opposed to other Snapchatters.
Data entered in the Audience Insights tool will automatically populate a table where advertisers can view each tab separately to understand the breakdown of their audience by demographics, locations, interests, and devices. Audience groups can also be saved on Saved Audiences, and the resulting reports can also be exported and used externally.
With the knowledge gained from Audience Insights, businesses and marketers can then create relevant audience groups and save them for future activation. Saved Audiences allows them to quickly create, save, and access various targetable audience segments that can then be selected when activating campaigns on Snapchat.
With Custom Audiences, marketers can reach specific Snapchatters based on data that is unique to their business, product, or service. They can create Lookalike Audiences, Snap Audience Match Audiences, and Pixel Custom Audiences. With access to knowledge about these audiences and their specific interests, advertisers can create hyper-relevant ad content or messaging campaigns.
Furthermore, Snapchat's Goal-Based Bidding can help optimize ad delivery and adjust bids for the devices Snapchatters are using, allowing marketers to optimize campaigns by targeting.
A demographic breakdown of Snapchatters within a Custom Audience helps advertisers expand the reach of campaigns by adding new segments to them. Being able to explore new audiences with similar interests composition can also provide a larger reach and access to new potential groups of customers.
To build a Persona of a target audience, Snap's first-party behavior data gives a unique view of who your audience is and how they spend their time. This knowledge can be incredibly powerful in informing marketers' overall audience personas.
Finally, to allow creative teams to understand a broader context around their targeted audiences, Audience Insights data can be beneficial in understanding where Snapchatters are spending their time in-app. This allows them to optimize a creative look and feel based on where the brand's ads are most likely to be shown and seamlessly fit their ads into the Snap experience.
---
You might also like
---
More from Snapchat
---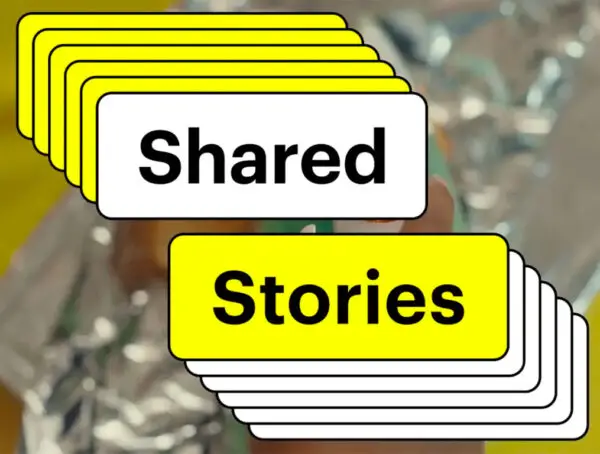 Snapchat shared stories will let users who have been added to custom stories invite their own friends to contribute. Custom Stories …