With the holiday season less than three months away, Snapchat has released its 2021 holiday marketing guide.
Last week, Snapchat released a comprehensive holiday marketing guide, including a downloadable 16-page holiday guide, complete with holiday trends, campaign planning strategies, and creative recommendations to help brands launch and optimize holiday campaigns on its platform.
Check out a summary of the playbook below.
TLDR: here are the key takeaways from the Snapchat 2021 holiday marketing guide:
Snapchatters feel gift-giving and celebrating are integral to the holiday season. This is why they spend more than any other audience.
More customers are shopping on their phones. Optimize your online store for mobile screens so Snapchatters can browse, shop, and purchase your products directly from their phones.
Snapchatters turn to Snapchat to browse, shop and share holiday joy. Leverage Snapchat's self-service advertising tools to inspire action from this audience.
Snapchatters are trendsetters and purchase influencers. Launch your holiday campaigns on Snapchat to tap into this unique audience that can't be reached anywhere else.
Before jumping into key trends for the coming season, Snapchat highlights key factors defining why the audience on Snapchat is important to marketers.
Why Snapchat Users are Important to Marketers
The platform asserts that Snapchatters spend about 1.6x more during the period leading up to Christmas than audiences on other platforms.
They do so because Snapchatters are 20% more likely than other audiences to refer a product to a friend on the platform, and referred customers spend twice as much as average customers. They also rely on the platform to browse, shop and share their findings with friends and family (1 in 3 Snapchatters share pictures with friends or family while browsing for gifts).
According to the platform, 80% of its users plan their holiday gifting on Snapchat.
Trends for the 2021 Christmas season
More customers are shopping on their mobile phones this year. 67% of e-Commerce sales, in fact, are expected to come from mobile in 2021. It's time to optimize mobile shopping experiences to cash in on this trend.
Snapchat users feel more hopeful and excited this year compared to the last. As the economy is expected to see its fastest growth in over two decades during the second half of 2021, expect this shopping season to have longer wish lists.
Shoppers are looking for meaningful connections. Creating engaging shopping and celebratory experiences will drive lasting and impactful results.
As eCommerce rates have risen to record highs since the pandemic began, social platforms are exploring new ways to facilitate social commerce and help brands tap into audiences where they are most engaged.
In line with this trend, Snapchat's playbook offers insights into holiday campaign planning, e-Commerce, local business, app and games, ad formats, targeting recommendations, measurement tools, and creative best practices.
The playbook points out the fact that its audience can be ideal for advertising local businesses. According to Snapchat, 56% of its users plan to shop in a physical store, and they are also 34% more likely than non-Snapchatters to buy from brands that support their local community.
Also, marketers should leverage the increased time Snapchatters are spending on their phones to drive app downloads, in-app purchases, and engagement. This is especially interesting, considering that 40% of Snapchatters download 1 to 5 apps per week and that more than 50% of them make purchases at least once a month using apps.
---
Featured image: Snapchat / Snap Inc.
You might also like
---
More from Snapchat
---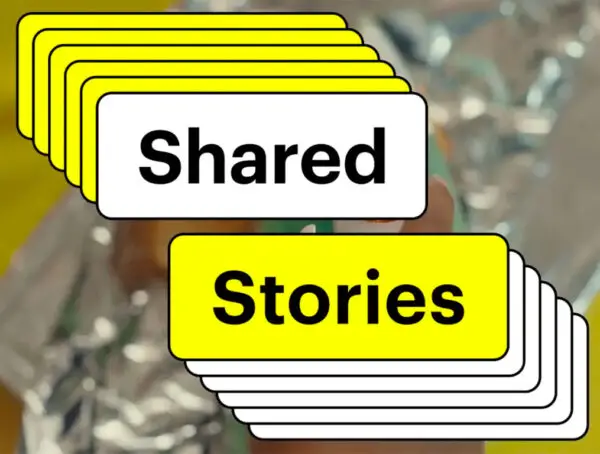 Snapchat shared stories will let users who have been added to custom stories invite their own friends to contribute. Custom Stories …