Apart from growing fast, TikTok also wants to prove that its ad-game is strong. According to reports, the platform is testing a number of new advertising features with some agencies including, more recently, interest-based ad targeting.

According to a recent report from Digiday, TikTok's ad platform is testing several advertising features, including (but not limited to) custom audiences, pixel tracking, as well as age, gender, location, OS, and device network targeting – and now interest-based ad targeting as well.
It's not clear as to what interest categories are being offered, but according to Digiday's report "one buyer said they expected the options to be similar to Snapchat's lifestyle categories."
The ad platform is currently in beta for a limited list of agencies but its abilities are fast gaining attention among marketers who are hoping for a wider rollout soon. According to the same report, TikTok execs have been telling agencies that the beta of its self-serve ad platform may be released more widely next month.
And while this is an interesting prospect for many, it's also unclear as to what kind of results TikTok can drive. Case in point, a March 2019 survey from Digiday+ ranked TikTok as having the least effect targeting capabilities.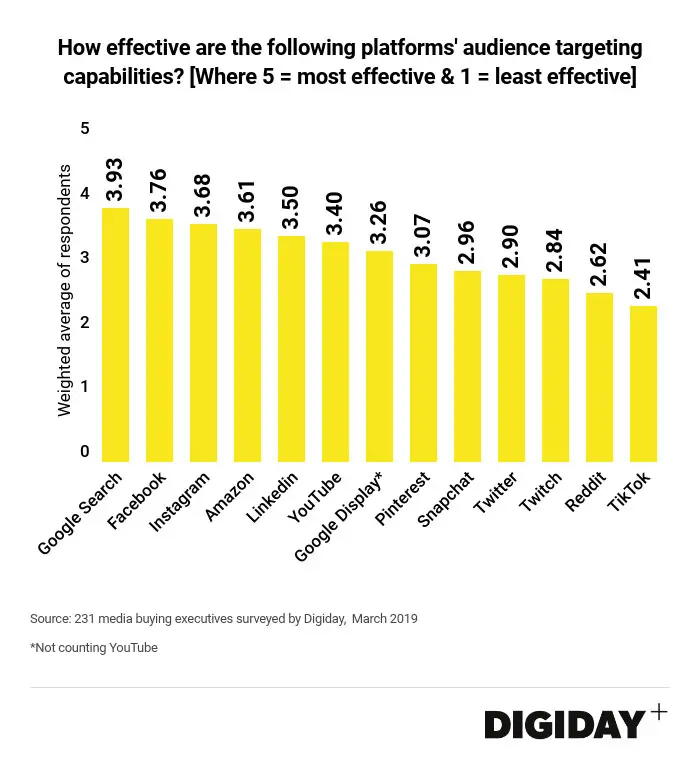 In any case, interest-based targeting would certainly help generate further interest from marketers, many of whom still view TikTok as a bit of a fad, rather than a serious consideration for their activities. Many are very interested in TikTok's highly engaged young audience, but that's about it. For now, TikTok needs to prove itself in terms of driving results.
---
More from TikTok
---
TikTok partnered with celebrities and creators to launch #HappyAtHome: Live!, a weekly schedule of programming running from Monday to Friday.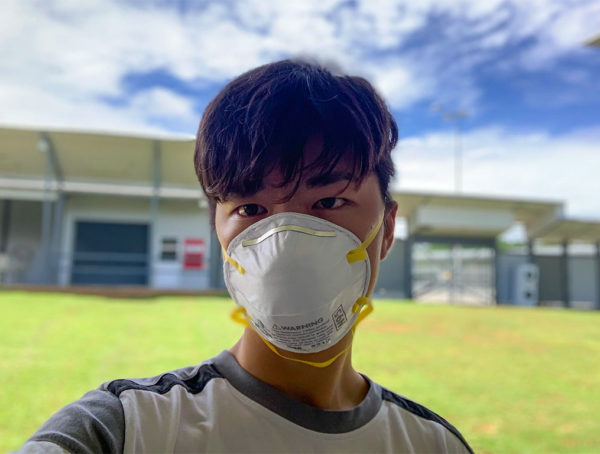 TikTok is amping up its partnership with the World Health Organization and donates $10 million to fight the Coronavirus pandemic.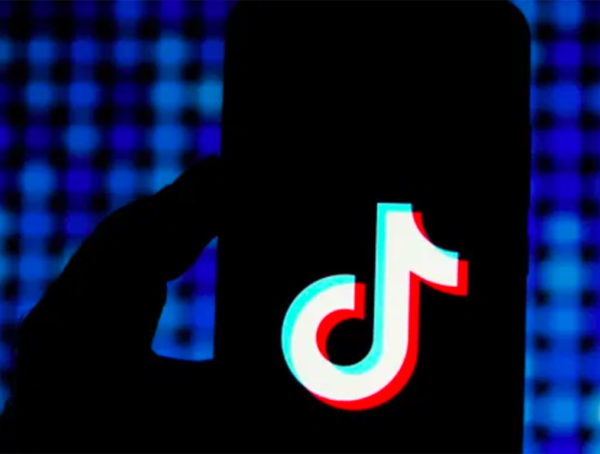 A report from The Intercept claims that TikTok instructed moderators to censor posts made by users that were considered too "ugly."
Editor Picks
---